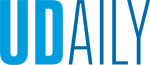 UD Landscape Architecture teams up with Penn
Article by Dante LaPenta Photos by Monica Moriak November 05, 2018
Graduate fellowship provides pathway to landscape architecture graduate work at Penn
The University of Delaware Department of Plant and Soil Sciences has agreed to a landscape architecture fellowship with the University of Pennsylvania. The "Penn/Delaware Graduate Fellowship" provides a pathway for talented UD landscape architecture undergraduates to pursue graduate education with PennDesign's Department of Landscape Architecture. As potential fellows, top UD applicants to PennDesign will receive a scholarship to pursue either a master's or dual graduate degree.
"The program at PennDesign is one of the top-rated landscape architecture graduate programs in the world," said UD landscape architecture program director Jules Bruck. "To do their graduate work at the University of Pennsylvania is aspirational for many UD undergraduates. To have support from both institutions is a remarkable opportunity for our top graduates."
The Penn program gives UD graduates an opportunity to delve deeper into the landscape architecture discipline and select from several related programs to focus their study on architecture, city planning, historic preservation, urban spatial analytics or the fine arts.
"We really welcome applicants from UD. We have students from all over the world trying to get into our programs, but we also want to build local capacity," said Richard Weller, Meyerson Chair of Urbanism, professor and chair of landscape architecture, and co-executive director of The Ian L. McHarg Center for Urbanism and Ecology at the University of Pennsylvania.
UD's Bachelor of Science in Landscape Architecture launched in 2016. With 35 current undergraduates, the program is poised to expand.
"This year we had our largest incoming class to date," Bruck said. "We are hiring for a new tenure-track faculty member and continue to bring on professional landscape architects as adjuncts. Not only is the program growing, but the students are exposed to excellent educators. It really shows in their work."
UD's undergraduate major includes courses on art and design, urban and rural design, sustainability, ecosystem science, site and stormwater engineering, plant materials, and creativity.
Graduates go on to work in landscape architecture or engineering firms, public gardens, nurseries, or graduate school.