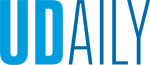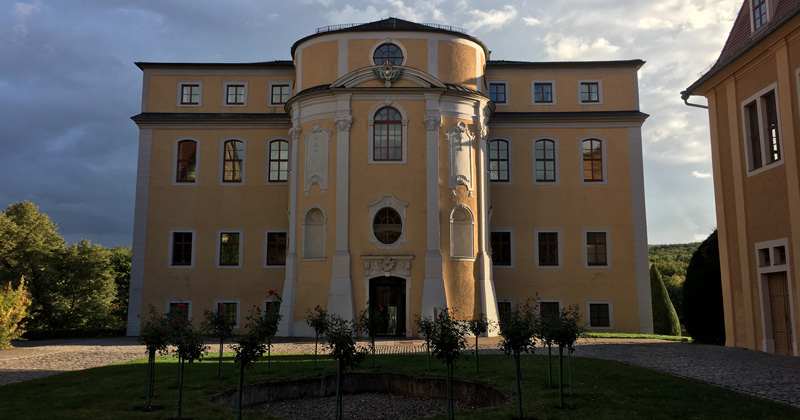 Safe water for all
Article by Adam Thomas Photo by Janice Hudson November 13, 2018
UD students and leading experts on ecohydrology confer at German castle
More than 840 million people around the world today do not have access to safe water.
Every two minutes, a child dies from a water-related disease.
Solving these problems will require creative, interdisciplinary innovation, starting with figuring out what needs to be done. Among the fields that will have to be a part of any solution is ecohydrology, a relatively new, interdisciplinary field that looks at the interactions between water and ecosystems, and one in which University of Delaware faculty and graduate students are leading the way.
To learn how to start addressing the world's multifaceted water crisis, graduate students from four colleges at UD demonstrated another strength of the university by connecting a band of international experts in ecohydrology from 11 different countries in the halls of Ettersburg Castle, located in Weimar, Germany, this fall. As part of an Ecohydrology Workshop funded through UD's Grand Challenges program and organized by the UD graduate students and faculty, the 29 experts and students worked together to identify the research needs that ecohydrologists must address so they can provide strategies and data to help mitigate some of the world's water crisis.
Delphis Levia, professor of ecohydrology and chair of the Department of Geography, said that when he and Domenico Grasso, former UD Provost and current chancellor of the University of Michigan-Dearborn, applied for the Grand Challenges grant, it was important to make this an international experience and to expose the students to experts from many different scientific backgrounds.
"This was no ordinary workshop. The students were full participants in the workshop and got to interact with experts who are all very well established in their fields," said Levia.
Levia said that the castle was chosen "for its somewhat remote location, world United Nations Educational, Scientific and Cultural Organization (UNESCO) designation, and proximity to Weimar with its rich cultural heritage. We could leverage the cultural opportunities of Weimar while still being in a small quiet village that was conducive to thinking critically about issues and allowing the group to gel."
Each student from UD said that it was beneficial to meet and discuss water issues with members from different scientific fields.
Flavio Lopes Ribeiro is a doctoral student from Brazil with UD's Disaster Research Center who is researching water issues in Brazil from a sociological perspective by looking at human behavior. Through the workshop, he was exposed to scientists looking at water from a biogeochemical and physical point of view.
"When you start to interact with people from other fields, you start to understand that water has so many dimensions," said Ribeiro. "The first days were hard for me to catch up and understand because it's like another language. Once I started to understand, it made sense to work with other fields and other dimensions of water to understand how the other fields can contribute to social science and to drought management, drought response, drought mitigation."
Daniel Sanchez Carretero, who is from Spain, echoed those sentiments, saying that as an engineering student, it was beneficial to talk with people from the world of social sciences.
"This was really important because the challenges that we're facing in the future have to be solved in an interdisciplinary manner," said Carretero. "This conference was great, and I'm happy that we had the opportunity to interact with these people who are the best in their fields."
Having the workshop in an old, sequestered castle had its perks as well since it allowed for conversations that began in the workshop to continue over coffee or dinner.
"It made it way more interactive for all of us to be staying in one place," said Janice Hudson, a doctoral student in geography. "It gave us the opportunity to socialize over science, which I don't think we would have been able to do if we had all been staying in different places and travelling to a conference center then leaving for the evening and going to do our respective things."
Branimir Trifunovic, a master's student in the Department of Plant and Soil Sciences, said that he believed the participants walked away with the knowledge that there is not one 'silver bullet' for solving the world's water issues.
"Every watershed is unique," Trifunovic said. "You have to look at the unique patterns in each watershed and the people who live there and realize there's going to be different solutions for each one."
Students said that at first it was intimidating to be working with top-notch researchers in the field from universities such as Duke, Princeton and Stanford, among others in the United States, and international experts from universities in Canada, Europe and Asia. But the students also said those researchers valued and encouraged their thoughts and ideas. By the end of the workshop, the initial intimidation was gone.
"Towards the end, they were asking us personal questions about our tattoos and children and things like that. It just seemed like 'Oh, we can all work together. It doesn't have to feel hierarchical,'" Hudson said. "They were all exceptional researchers, but they were really welcoming of our contributions."
Funding for the workshop was provided through a grant from the Interdisciplinary Grand Challenges program of the UD Office of Graduate and Professional Education with support from the Unidel Foundation.
True to ecohydrology's interdisciplinary nature, the UD contingent that travelled to Germany represented four UD colleges: The College of Earth, Ocean and Environment, the College of Arts and Sciences, the College of Agriculture and Natural Resources and the College of Engineering.
Students involved in the workshop included:
Daniel Sanchez Carretero, a doctoral student in environmental engineering who hails from Catalonia, Spain
Janice Hudson, a doctoral student in the Department of Geography
Sean Hudson, a doctoral student in the Department of Geography
Christopher Oster, a doctoral student studying energy and environmental policy
Flavio Lopes Ribeiro, a doctoral student studying in the Disaster Research Center
Branimir Trifunovic, a master's level student in the Department of Plant and Soil Sciences