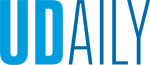 : youtube.com/watch?v=YDJUrm5raSM
Success Through Service
Article by Nikki Laws Photo by Evan Krape | Video by Nikki Laws May 02, 2018
International students help Habitat for Humanity in Sussex County build a home
Twelve international students stepped off of their University of Delaware bus in late March and onto Sussex County soil to launch a new international student service learning initiative.
The students, who hail from China, India, Malaysia, Mexico, Romania and Swaziland, partnered with Sussex County Habitat for Humanity and volunteered alongside local residents.
"We are helping to build a house for a lady named Carmen Blackwell," said Kimberly Milla Ceja, who is from Mexico and studying for her master's degree in Biomechanics and Movement Science. "It's an opportunity for us as international students to give back to the local community."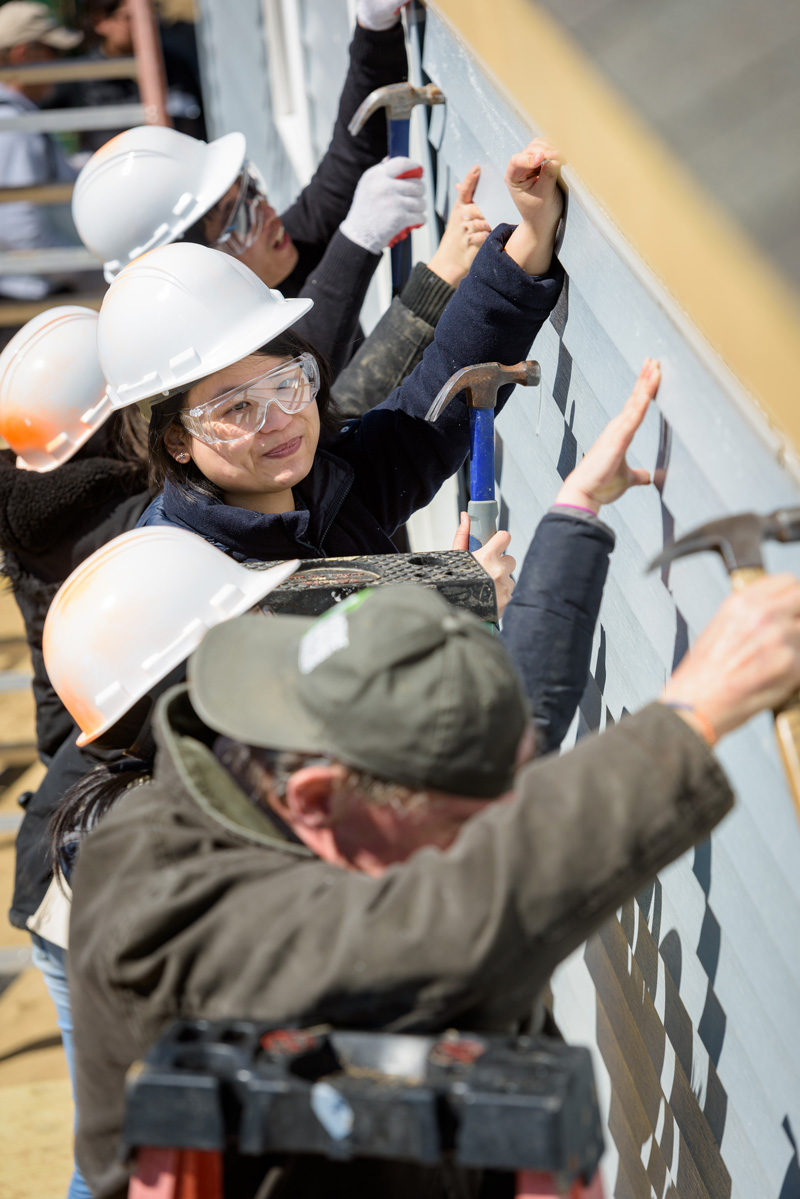 Habitat for Humanity is a nonprofit organization that helps to provide safe and affordable homes for families in need.
"The families that apply for these houses receive a very low percentage mortgage towards owning a home and provide up to 200 hours of volunteering on their own homes along with helping others have homes as well," said Isabel Carlson, an AmeriCorps construction crew leader.  
For some, the service day provided an opportunity to unwind from the responsibilities of study and research to give back.
"Helping people, I feel happy about it if I can do something for someone," said Sumeet Gupta, a graduate student in computer science from India.
For others, serving alongside other Habitat for Humanity volunteers gave new perspectives on the Delaware community and a chance to learn more about their peers.
"One of the workers from AmeriCorps was Romanian which made me really happy because I got to talk to her in our native language and learn about our journeys that got us where we are today," said Maria Rusu, who earned her master's degree in music from UD in 2017. "I was very grateful to be there and connect with all those wonderful and hard working people. I also learned a lot from the professional workers who specialize in siding and their volunteers who were so wonderful and patient with us."
Nicole Mejia, a UD Community Engagement Ambassador and junior elementary teacher education major from the U.S., also made new connections.
"I really enjoyed being able to contribute to the progress of a home in Rehoboth, Delaware while also being able to learn about international students' perspectives on service," she said. "I learned that many international students see service as something people do in their home countries because it is fulfilling and important."
Above all, each student walked away having formed new friendships.
"The best part of being here today was working as a team and trying to build something beautiful for someone," said Gupta.
In Spring 2018, the Office for International Students & Scholars spearheaded this new service learning initiative, aimed at enhancing the success of both undergraduate and graduate international students at UD.
"The broad aim is to empower our international students to pursue a richer experience that can help them more fully develop during their time at UD, specifically by allowing them opportunities to further develop their identity, agency and relationships to people and resources. Service learning is a demonstrated high-impact practice to reach these ends," said Cesar Caro, a programming associate at OISS.
Studies also show that service learning fosters empathy building and growth in intercultural communication and understanding.
During April, OISS partnered with the UD Community Engagement Initiative, the English Language Institute and the Honors program to offer a special lunch to connect service learning leaders. In the coming months, OISS will expand its partnership with the UD Community Engagement Initiative and others to offer additional service learning opportunities for both international and domestic students.
"I hope to volunteer again in the nearest future and as much as possible and hope to meet and inspire other international students to do the same," said Rusu. "These are the events that make a difference in this world and set a good example for the generations to come."
For more details, contact assistant director for international student engagement, Matt Drexler.
About the Office for International Students and Scholars
OISS is the designated office at the University of Delaware that provides immigration advising and support services to more than 4,000 international students, scholars and family members from over 95 different countries. Throughout the year, the office also offers a series of workshops, sessions and programming events for the international community at UD.
For more information, visit the OISS website, which provides comprehensive information and resources on how to navigate issues that are most common to international students and scholars in the United States.