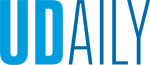 Near-Term Ecological Forecasting
Article by Adam Thomas Photo by Evan Krape March 09, 2018
UD professor collaborates on publication focused on the importance of near-term ecological forecasting
We rely on accurate weather forecasting every day to help us determine what to wear or how to prepare for impending storms. Weather forecasting has become such a part of our lives and so common place that knowing the current weather conditions is only a click away for most of us on our phones.
Researchers from 23 institutions, including the University of Delaware, are teaming up to see if the same can be made true of near-term ecological forecasting—forecasts that will allow researchers to map out plans for future environmental management, conservation and sustainability.
Near-term ecological forecasting plans would cover everything from seasonal wildfires across the globe to weekly national influenza estimates to daily algal blooms for specific regions, according to the researchers. They recently published their call for a decade of ecological forecasting in the Proceedings of the National Academy of Sciences.
Rodrigo Vargas, associate professor in the Department of Plant and Soil Sciences, is a co-author of the paper, which was led by Michael Dietze, associate professor at Boston University, and included colleagues from universities, private research institutes, and the U. S. Geological Survey.
"Forecasting science has been developed for weather forecasting, which is surprisingly accurate, but in other disciplines, we are behind," Vargas said. "So why is it not possible to increase forecasting in other areas of science, especially, in this case, ecological forecasting?"
The two main questions that drive the study are how the ecosystems and the services they provide are going to change in the future and how human decisions affect those trajectories.
"The challenge with ecological systems is you not only have the weather and the climate, you have soils, plants and animals, along with people who ultimately need to make decisions," Vargas said. "Our decisions as a society are going to be combined with the environment to influence the trajectory of these ecosystems."
Another problem is that most of the ecological forecasts that exist today are concerned with long-term trends, what's going to happen 100 years from now, rather than near-term trends, such as what will happen tomorrow, within weeks or months.
"Environmental decision making requires that information," Vargas said. "For example, if you're the Delaware Department of Transportation, and you know that there's going to be a snow storm tomorrow, you're going to make management decisions that are either going to save you a lot of money or cost you a lot of money. Imagine if we can also have near-term forecasting information for ecological purposes because the same thing could be done for environmental management."
Interoperability
With the amount of ecological data that is now able to be stored and accessed by scientists and other agencies, Vargas said that researchers can start applying different computational informatics and statistical methods to improve forecast specific theories.
There is also a need to coordinate and share technology, data, protocols and experiences through increasing interoperability which can be seen as a coordinated effort to maximize collaboration to produce knowledge and apply the knowledge gained, but there are several barriers for the scientific community to overcome.
Not only do the scientists need to coordinate what they are measuring and if they are measuring the right thing, they also have to discuss how to design a monitoring network and evaluate if they are all storing the information in the same way using similar instruments.
There are also organizational barriers, such as what agency or organization is going to measure and gather particular pieces of data, as well as cultural differences between social scientists and data scientists.
"For interoperability, it is about how can we work together and closely as human beings with our strengths and weaknesses to increase knowledge," Vargas said.
The researchers also point to the need for near real-time data that shows up quickly in databases or data portals after being collected, in order to properly improve near-term ecological forecasting.
"Data accessibility has been improved for weather forecasting and meteorological stations," Vargas said. "In the Delaware Environmental Observing System (DEOS) there is a minimum delay for data to be accessible in their website. But for the diverse array of ecological forecasting, that issue of data availability and accessibility is big because we're not there yet."
The data collected would be made as publicly available as possible and secured for long-term storage.
Next Steps
Moving forward, the researchers said that they would like to focus on three key topics: training, institutions and culture.
"It is important to train the next generation of ecological forecasters because this new generation will require skills that are currently not taught at most institutions," Vargas said. "Forecasting can benefit towards researchers being trained in statistics, best practices of data, coding and informatics. I think the timing is interesting for UD where the Data Science initiative can catalyze new collaborations, visions and educational programs and open the opportunity for students to acquire skills that currently might not be there."
Cross institutional fellowship programs where students can benefit from networking opportunities and interdisciplinary training programs will also play key roles in improving ecological forecasting.
"Ecological forecasters are not going to be just ecologists, are not just going to be data scientists, are not just going to be computer scientists or statisticians, it will require a combination of different skills," Vargas said. ".The paper also calls for short courses maybe over one to two week periods to obtain specific skills."
As for when the best time to start with this process of ecological forecasting, the researchers said that the time to start is now.
"We should start learning by doing," Vargas said. "We will be making mistakes now but with that, we will be learning on the fly and that's really how weather forecasting worked."
Paper Roots
Though the paper was published this year, the process of thinking began back in 2015 when a diverse group of researchers gathered at the University of Delaware as part of the Building Global Ecological Understanding workshop to discuss ecological grand challenges including those associated with near-term ecological forecasting.
Those challenges were later the focus of the Operationalizing Ecological Forecasts workshop in Fort Collins, Colorado, which ultimately led to the publication of the paper.
The Building Global Ecological Understanding workshop held at UD was organized by Vargas and the Operationalizing Ecological Forecasts workshop was organized by Dietze.
The Building Global Ecological Understanding workshop was funded by the National Science Foundation.
The Operationalizing Ecological Forecasts workshop was hosted by the United States Geological Survey and funded by the National Ecological Observatory Network.