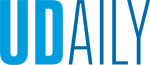 Alumnus, retired NFL star Rich Gannon gives to Delaware First
Article by Tywanda L. Cuffy Photos by Mark Campbell and Jim Graham January 08, 2018
Former QB, other UD football alumni support fundraising campaign and Athletics' Building Our Home Initiative
Less than two months after the public announcement of Delaware First: The Campaign for the University of Delaware, alumnus and retired National Football League star Richard J. Gannon, of the Class of 1987, and, his wife, Michelle D. Gannon, stepped forward with a major commitment to UD Athletics.
The Gannons' gift will support Athletics' Building Our Home initiative, with the construction of the Whitney Athletic Center and the renovation of Delaware Stadium.
"We felt it was important to recognize all the wonderful things that Delaware is trying to do to ensure student-athletes have the best opportunities, the best facilities and the best chance at being successful," said Gannon.
UD Director of Athletics and Recreation Services Chrissi Rawak said she is humbled by the Gannons' contribution.
"Rich is the true definition of a Blue Hen, and we are grateful that in addition to all he's done for UD as an alum, he and his family have chosen to invest in Building Our Home through a philanthropic gift," Rawak said. "He's a tremendous leader, and we are appreciative that he is one of many football alumni who have stepped up and contributed to this important project, investing in the future of Delaware Football and Delaware Athletics."
Beyond fortifying UD's athletic facilities, Gannon truly hopes that his gift will transform the lives of student-athletes.
"I think it's imperative that we continue to develop the best student-athletes that there are in college football and set the bar high through our standard of excellence and our commitment to the institution, to education and to the core values that we hold near and dear to our hearts," Gannon said. "We have to never lose sight of our ultimate goal to develop young people in being the very best that they can be, so that when they leave, they will be difference makers."
Playing for Delaware
Gannon first became acquainted with Delaware Football in the early '80s, when he traveled to UD from Philadelphia to watch his older brother and alumnus John J. Gannon, of the Class of 1984, play as a three-year starter for the Blue Hens.
"I thought UD would be a great place to get a great education and play for a really solid college football program," Rich Gannon said.
Shortly thereafter, the younger Gannon found himself honored to start for Delaware under the leadership of legendary Delaware Coach Tubby Raymond. When Gannon looks back to his first game as a starting quarterback, two distinct things come to mind.
"We won, and I got hurt," he said with a laugh. It was Gannon's sophomore year, and he was playing against James Madison University at Delaware Stadium. "I got hit really good by a guy named Charles Haley, who was a defensive-end for JMU."
Unbeknownst to Gannon at the time, Haley would go on to win five Super Bowls with the San Francisco 49ers and the Dallas Cowboys and be inducted into the Pro Football Hall of Fame.
Despite the challenge of that starting game, Gannon went on to enjoy a successful football career as a Blue Hen.  As a sophomore, Gannon won the Eastern College Athletic Conference Division I-AA Rookie of the Year award.  During his senior year, Gannon was recognized as the Yankee Conference's Offensive Player of the Year and was an honorable mention All-American selection.  He set 21 school records, including total offense (7,432 yards), passing yards (5,927), pass attempts (845) and completions (462) and was the only Delaware player at the time to achieve at least 2,000 yards of offense three years in a row.
"I took great pride in playing for Delaware," Gannon said. "My best friends are not players I played with in the NFL, but players I played with at Delaware."
A Hen in the NFL
After graduation, Gannon entered the 1987 NFL draft, where the New England Patriots picked him in the fourth round. The Patriots traded Gannon to the Minnesota Vikings before the 1987 season. Gannon then played 12 seasons as a quarterback for the Vikings, the Washington Redskins and the Kansas City Chiefs, before joining the Oakland Raiders in 1999. In 2002, he set NFL and franchise records in leading the Raiders to their third straight AFC Western Division title and advancing to Super Bowl XXXVII as the AFC champions. That year he was named the NFL's Most Valuable Player. Gannon ended his 17-season NFL career with 180 touchdown passes and 2,533 completions in 4,206 attempts for 28,743 yards.  Gannon credits his start at Delaware to many of the things he was able to accomplish in the NFL.
"The ability to process a lot of information quickly, the preparation, the learning, the studying, the memorizing and the core value of taking care of myself both mentally and physically, I learned as a player at Delaware," he said. In August 2005, Gannon retired before the start of his 18th NFL season and later that year was inducted into the UD Athletics Hall of Fame. In 2017, he was named to the UD Alumni Association's Wall of Fame.
From NFL to CBS
When Gannon retired from football in 2005, he joined CBS-TV and for the past 13 years has worked as a game analyst for the NFL on CBS.  He is a highly regarded sports analyst and like the NFL, his job takes him all over the country where he is met frequently by an ever-growing brotherhood of Delaware Football alumni. In Kansas City, the general manager is Brett Veach, Class of 2002 and 2004. The Chiefs' offensive coordinator, Matt Nagy, Class of 2001, was named head coach of the Chicago Bears on Monday, Jan. 8. Veach and Nagy also played for Raymond at UD. At a production meeting in Baltimore, Gannon once sat across from alumnus Joe Flacco, quarterback for the Baltimore Ravens. While covering a game in Indiana, he ran into alumnus Mike Adams, safety for the Carolina Panthers (who then played for the Indianapolis Colts).  The list goes on and on.
"It goes to show that you can play at Delaware and be in the Super Bowl or be an MVP," Gannon said. "There's no limit as to what you can accomplish."
Remembering Tubby
Gannon's pride for Delaware is deeply rooted in the close relationships he forged with other Blue Hens, including the one with the late Tubby Raymond.
"Tubby instilled toughness, discipline, dedication, perseverance and character in his program – really a lot of the core qualities and characteristics that you're looking for in any person – not just a football player or an athlete," Gannon said. Tubby became a mentor to Gannon over the years, someone he revered greatly, and Gannon credits Raymond for teaching him how to handle the adversity that comes with being a professional football player. "You don't play 18 years in the National Football League if it weren't for Tubby Raymond and the University of Delaware. Every day was a lesson with Tubby."
Continuing the Legacy
Appreciating the lifelong relationships he has forged at Delaware, Gannon hopes his gift will afford other student-athletes the same experiences, opportunities and memories he had.
"I hope and anticipate that the players that go through under Coach Rocco will get the same experience, because I know what he stands for … I know what drives this guy," Gannon said.
Coach Danny Rocco expressed similar admiration of Gannon and other Delaware football alumni who have supported him in his new role as head football coach.
"I have truly been touched by the kindness and support shown by the Delaware football alumni community in my first year as a Blue Hen. The conversations I have had with student-athlete alumni have demonstrated a strong passion for the Blue and Gold, and I appreciate the legacy they have paved for our current players. The traditions, the greatness and the tenacity of Delaware football starts with our alums. As a coach, I have seen firsthand how pivotal it is to have a strong alumni network, and I feel fortunate to have that here at Delaware."
Banding Together
The Delaware football alumni network is indeed strong.  In addition to Gannon, nearly 20 other UD football alumni and their families have made individual major contributions in support of UD's Athletic Facilities.
"We are so fortunate to have such a committed football alumni family here at Delaware. So many have been generous with their time, talent and treasure," said Rawak.
Delaware football alumnus Tom Hall, of the Class of 1978, remembers the very first time he experienced a UD football game.  It was Sept. 21, 1968 and the Fightin' Blue Hens had crushed Hofstra University 35-0.  He was just 13-years-old at the time and his brother Charles W. Hall, Jr., of the Class of 1972, was a fullback for Delaware.  Five years later, Tom would go on to play at Delaware, too.
"The football tradition runs deep here, and if we are going to continue to compete at the highest level, our athletes must have the finest facilities," Hall said. "When the new facility is finished, I believe there will be many young boys and girls that will feel just like I did that day in 1968."
Like Gannon and Hall, double Dels Al Minite, of the Class of 1980, and his wife, Susan G. Minite, of the Class of 1980, decided to invest in Building Our Home after considering everything they have been able to achieve from the relationships built and opportunities gained during their time at the University of Delaware.
"If it wasn't for the scholarship I was awarded to play football at UD, I am not sure I would have been able to attend college," Al Minite said. "I know this project will enhance the experience for numerous student-athletes and will heighten awareness of Delaware Athletics."
Gannon couldn't agree more.
"I think it's important that we continue those traditions," Gannon said. "Not only the tradition of winning and having the best program, but also providing student-athletes the same opportunities that we had. It's the right thing to do."
The following University of Delaware alumni and their spouses have made major gift commitments to this project:
Robert E. Ashby '77 and Sandra Keene Ashby '77
Paul F. '83 and Lisa Brown
Lawrence R. '58 '66M and Barbara V. Catuzzi
Vance A. Funk III '65 and Elaine Trzcinski Funk '69
Richard J. '87 and Michelle D. Gannon
Thomas E. Hall '78 and Patricia Kilbane Hall '78M
Joseph V. Jerkovich '62 and Janet Coote Jerkovich '63
Richard H. '71 and Gail D. Keller '71
Alfred L. Minite '80 and Susan Gilman Minite '80
David W. Price '90 and Kristin Shannon Price '88
Michael S. '67 and Elizabeth R. Purzycki
Joseph J. Purzycki '71 '77M and Sharon Kirk Purzycki '71
Daniel R. '86 and Cheryl K. Reeder
Kenneth L. '53 and Theodora F. Rieth
Gregory T. '91 and Kristi Rogerson
Fred P. Jr. '63 and Madeleine T. Rullo
Ethan A. Jr. '57 and Patricia A. Stenger
Thomas W. Van Grofski '66 '68M and Jacqueline Harding Van Grofski '63
John E. Jr. '64 and Barbara C. Wallace
About the Campaign
Delaware First: The Campaign for the University of Delaware was publicly launched on Nov. 10, 2017. The comprehensive engagement and fundraising campaign will unite Blue Hens across the nation to accelerate UD's mission of cultivating tomorrow's leaders, creating solutions to grand challenges, inspiring innovations and transforming lives. The united effort will help create an extraordinary student experience at UD and extend its impact on the region and the world. Building Our Home is a core priority of the Campaign, focused on a bold $60 million project to renovate Delaware Stadium and build the new, state-of-the-art Whitney Athletic Center for UD student-athletes.