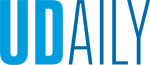 Need to explore underwater?
Article by Adam Thomas Photos courtesy of Ocean Infinity January 01, 2019
UD, Ocean Infinity to collaborate, use firm's autonomous underwater vehicles
A new agreement between the University of Delaware and a private company specializing in unmanned ocean exploration will lead to additional opportunities for faculty and students, increase the capabilities of both the company and university researchers, and possibly spark new discoveries about our blue planet.
The Memorandum of Understanding (MOU) is between the University and Ocean Infinity (OI), a privately held company that utilizes autonomous underwater and surface vehicles to deliver services to industry and government clients.
"This kind of partnership really benefits both the university and the company," said Estella Atekwana, dean of the College of Earth, Ocean and Environment (CEOE), which is leading the MOU effort for the university. "Working with industry can provide internships and job opportunities for our students. And through their research, our faculty can expand what a company like OI can achieve."
Art Trembanis, associate professor in CEOE, said that the MOU will allow a multidisciplinary group of UD students and faculty members the opportunity to get hands-on experience with the latest technology in the unmanned underwater and surface vehicle fields, as well as access to scores of deep-sea datasets.
"Ocean Infinity has a fleet of 15 of these autonomous underwater vehicles and has run as many as eight at one time as it has mapped great swaths of the sea floor," Trembanis said. "Some of those are places that have never been mapped or explored before with high-resolution, high-performance sonar, seafloor mapping systems and cameras. There's tons of data and it's maybe only been looked at once, so there's a number of these orphan datasets that are awaiting discovery. For us, that could be a real untapped area fresh for exploration."
At UD, CEOE is spearheading the MOU, but it will have applications to other colleges and departments, such as the College of Engineering, which has students who could potentially use some of OI's equipment or make use of data collected by the OI robots.
"The partnership with OI through this MOU offers a splendid opportunity for engineering students specializing in robotics and automation to transfer classroom knowledge into the field and thus expand their educational experience with real-world insights," said Bert Tanner, professor in UD's Department of Mechanical Engineering. "It dovetails nicely with the new interdisciplinary robotics program that Art and I are designing."
Students taking Trembanis' new course in Environmental Field Robotics benefit from this partnership in getting to learn first-hand about applications of the technology and discover career opportunities with companies like OI.
The partnership may also open up internship and research project opportunities for CEOE students to hone and strengthen their skills in analyzing and interpreting large complex datasets gathered by these autonomous systems.
For OI, which recently helped in the search for Malaysian Flight 370 as well as a downed Argentinian Submarine, ARA San Juan (S-42), the MOU will allow the firm the opportunity to explore innovative approaches to oceanographic scientific knowledge and underwater technological innovation while also giving them access to UD students, who can be tapped for future career opportunities.
Trembanis said he is thrilled by OI's enthusiasm to help work with UD students and professors, noting that usually, in interactions between companies and the University, he is asking a company what they need help with. This time, however, Oliver Plunkett, chief executive officer of OI, asked right off the bat what OI could do to help the University.
"An important part of our business model is to find opportunities to leverage our asset base to the benefit of science, education and charitable uses," Plunkett said. "This MOU creates a framework for mutually beneficial collaboration, sharing of knowledge and learning, and enhancing outcomes not only for our business and our clients but also for students and the scientific community at large. We at Ocean Infinity are really excited at the possibilities this agreement presents."