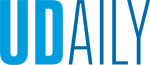 Innovative teaching in literacy education
Article by Jessica Henderson Photo by Caitlynn Strong September 04, 2018
Sharon Walpole honored with international teaching award
Sharon Walpole, professor in the University of Delaware School of Education (SOE) and director of the Professional Development Center for Educators (PDCE), has been awarded the International Literacy Association (ILA) Jerry Johns Outstanding Teacher Educator in Reading Award.
This international award honors an outstanding college or university teacher of reading methods or reading-related courses. Recipients are recognized for being knowledgeable professionals, innovative teachers at the graduate or undergraduate levels, leaders in the field of literacy education, role models for their colleagues and students, and disseminators of effective teaching practices.
Since joining UD in 2002, Walpole has centered her research on the design and effects of school-wide literacy reforms, particularly those that use coaching models with the school's teachers. For Walpole, the relationship between research and classroom practice is key. In addition to numerous journal articles, Walpole has written ten books for teachers and practitioners on timely topics, including literacy coaching, differentiated reading instruction, and classroom organization for effective literacy teaching.
Walpole has also written Bookworms K-5 Reading and Writing, an open-access elementary literacy curriculum. Originally a reading curriculum developed collaboratively with her late colleague Mike McKenna of University of Virginia, the new version incorporates writing instruction, drawing heavily on the work of SOE researchers.
Unlike other curricula, Bookworms uses only high-quality "real" books, which schools can purchase inexpensively, and provides complete lesson plans and support materials online for free. This curriculum, adopted in several schools in Delaware, Maryland, and Georgia, has led to impressive gains in student achievement.
"I believe the most powerful way that teachers learn and grow is to see meaningful student achievement gains in their own classrooms," said Walpole. "Unfortunately, many schools in struggling neighborhoods have old or incoherent tools for their teachers, and those tools limit the potential for teachers to see their own students thrive. This inequity in curriculum is unacceptable to me. Bookworms K-5 Reading and Writing began as a project in one rural school district and quickly developed national traction. This work cements my commitment to practicing teachers by providing them affordable, high-quality tools."
Given the importance of classroom practice in Walpole's research program, it is not surprisingly that Walpole prioritizes her own teaching and strives for excellence. In 2016, she received both the UD and the College of Education and Human Development (CEHD) Excellence in Teaching Award.
"A hallmark of Dr. Walpole's teaching is continual improvement and refinement of her courses and extensive communication with current and former students," said colleague Steve Amendum, associate professor in the SOE. "Through the use of video examples, discussion boards, and interactive activities, Dr. Walpole has successfully moved a significant amount of her course content online. Instead of spending most of a class lecturing students, she can engage students in stimulating activities and simulations that engage them in the content. As a result, students have more opportunities to learn the material, and they develop deeper and more substantive understandings of the content."
Walpole's students also speak highly of her, noting her mentorship and guidance as a major factor in their own success.
"If it were not for Dr. Walpole's mentorship, I would probably not have chosen to pursue a doctorate," said John Strong, a doctoral student in the SOE. "As a high school English language arts teacher, I was encouraged by Dr. Walpole to apply to a doctoral program in literacy education after completing a master's program. She is a role model to me in her commitment to the field of reading and supporting the development of students and teachers. Under her mentorship, I have had the opportunity to co-author several publications, present at national and international conferences, teach graduate and undergraduate courses, and deliver professional learning to teachers in Delaware and Georgia."
The ILA also recognized Strong with the Steven A. Stahl Research Grant, which honors a graduate student with at least three years of teaching experience who is conducting classroom research focused on improving reading instruction and children's reading achievement. He received the award for his dissertation project, "The Effects and Social Validity of a Text Structure Intervention for Reading and Writing in Fourth and Fifth Grade."
Walpole and Strong accepted their awards at the ILA 2018 conference in Austin, Texas, joined by Carol Vukelich, dean of CEHD, and colleagues in SOE and PDCE.