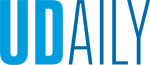 UD welcomes new Blue Hens to campus
Article by Carlett Spike Photos by Kathy F. Atkinson and Evan Krape August 25, 2018
Members of the Class of 2022 move into residence halls
Editor's note: For a photo album of UD move-in, click here.
Cars loaded with boxes, bags and other belongings arrived on the University of Delaware campus in Newark on Saturday, Aug. 25, as thousands of first-year students moved into residence halls.
The Class of 2022, helped by warm and sunny weather, was welcomed by UD President Dennis Assanis and a legion of staff and students.
"What a wonderful day to move into a campus and start an amazing new chapter in your lives," said Assanis, who was joined by his wife, Eleni, in greeting students and their families.
Eleni Assanis added, "We're so excited to have you and your parents here today, and we want you to fulfill all of your dreams."
The influx signals the start of the fall semester of the 2018-19 school year. Those moving in Saturday were the largest portion of a first-year class estimated at about 4,200 students, representing 36 states and 40 countries. UD will release official numbers in October.
Returning students are scheduled to move into residence halls on Sunday-Monday, Aug. 26-27. Classes begin on Tuesday, Aug. 28.
Move-in is just one part of UD's 1743 Welcome Days, named to mark the founding of the school that became the University. New Blue Hens can experience and explore the University through various activities from Saturday through Monday, including a picnic on The Green, academic orientation and welcome events for commuter and transfer students. The festivities culminate with Monday night's annual Twilight Induction Ceremony. The full 1743 Welcome Days schedule can be found here.
Clad in green T-shirts, Blue Hen Helpers are upper-class students who volunteer to assist new students and their families carry boxes and bags to their rooms.
Bobby Cathell, a sophomore studying biological sciences, said he remembered how stressful move-in was.
"I'm helping people move into the dorm that I stayed at," Cathell said. "So it feels pretty good giving back and being able to help somebody else's move-in experience."
First-year student Nate Hubbs, 18, came to UD from York, Pennsylvania, and he is planning to major in engineering.
"Yesterday, it just hit me, 'Wow I have one day left,' but it feels great to be here," Hubbs said.
Hubbs' family helped him unpack his belongings and get settled. His mother, Kristi Kehr, said Hubbs is her first child to go to college.
"I know he's going to do well, but I wish him the best of luck," she said. "Have fun and keep your head up."
Dennis and Eleni Assanis met Adriana Lopez and her family inside her residence hall room. Lopez, 18, from Sussex County, Delaware, is sharing a room with her best friend, Kaylee Mason. Lopez said they've known each other for more than 10 years.
"I feel really happy," Lopez said. "I'm excited to see what this next chapter in my life brings."
The Assanises also stopped by to meet Sean Sullivan and his family. Sullivan, 19, from Garden City, New York, said move-in was overwhelming, but he was happier once he finished unpacking. He chose UD because the University has a pre-veterinary major, and he is familiar with the campus because his sister is a junior at the University.
"I was looking at other colleges that had pre-professional tracks, which is not really a major," Sullivan said. "This was kind of the only college that had a hands-on program that would boost your acceptance into a vet school."
Bianca Asencio, 18, from Saddle Brook, New Jersey, also found move-in day to be a bit hectic.
"A lot of my family members wanted to come and everybody has different opinions about where everything should go," Asencio said. "But I'm having a lot of fun."
The Assanises also met with Ashley Hangstefer, a first-year student from Milford, Delaware. They talked about her love of fishing and dreams to one day do research and tag fish.
Hangstefer's roommate, Bryn Kolmansberger, said she was excited to finally move in. She connected with Hangstefer during the summer, so they are excited to start living together.
"I'm happy to get all of the stuff that I bought over the last couple of months out of my house and into the space that I'm going to be living in, but it's pretty nerve-wracking because there are so many new people and new everything," Kolmansberger said.
Assanis also met Aliyah Wade and her family from Bowie, Maryland. Her father, A.J. Wade, said he is proud of his daughter and happy for her that she is at UD.
"I'm excited," A.J. Wade said. "I told her that this is her rite of passage toward adulthood. I'm ready to watch from a distance as she makes her transition. Mom is very nervous. Yeah, her baby girl's going, but it's all good."