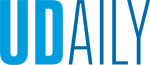 Sexual Assault Awareness Month
Article by Cindy Hall April 02, 2018
Activities scheduled to raise awareness, provide education on prevention
The University of Delaware will observe national Sexual Assault Awareness Month (SAAM) throughout April with various events and activities to raise awareness of sexual misconduct and gender-based violence and to educate the campus community on how to prevent it.
This year's SAAM theme is "Embrace Your Voice," and UD's kNOw MORE campaign will be helping to amplify the educational efforts of UD faculty, staff and students and encouraging everyone to stand up, speak out and be agents for change.
On Thursday, April 5, students and representatives from the Office of Equity and Inclusion (OEI) will be on The Green from 1-3 p.m. to provide information and giveaways and invite people to take the kNOw MORE pledge. The pledge encourages a commitment to being informed about sexual assault and harassment, reporting incidents of sexual misconduct, ensuring consent for all sexual activity, being active bystanders and supporting victims.
OEI is also encouraging all students, faculty and staff to use their voices by taking the sexual misconduct survey, designed to gauge understanding of and experiences related to misconduct, as well as knowledge of resources on campus.
The month's events will culminate on Thursday, April 26, with an evening rally and march led by Students Acting for Gender Equity.
The campus community is encouraged to join the conversation on social media throughout April using #kNOwMOREatUD and the national hash tags #SAAM or #ItsOnUs.
Key events
Wednesday, April 4, from noon-1:30 p.m., in Trabant and Perkins Student Centers: It's On Us Greek Day of Action. Wear your Greek letters and come for giveaways and photo opportunities.
Monday, April 9, from 7-9 p.m., in Trabant Multipurpose Room: Screening of the film Escalation followed by discussion on healthy relationships and warning signs of relationship abuse. Co-sponsored by the One Love Foundation. Featured will be DJ El-Rod, an artist in the Wilmington music scene who performs songs related to preventing dating violence and on other social issues. Giveaways and light refreshments will be available. RSVP online.
Tuesday, April 10, from 3:30-5:15 p.m.: Social Justice Coffee Hour to discuss the #metoo movement and intersectional solutions. (Location to be determined. Please check the UD events calendar for updated information.)
Wednesday, April 11, from 6-7:30 p.m., in Room 238 Purnell Hall: Let's Talk About Consent. Join It's On Us at UD for an open, inclusive conversation about what consent is, how to get it and why it is necessary. Food and drinks will be provided.
Thursday, April 12, from 12:30-1:30 p.m., in Faculty Commons, Room 116 Pearson Hall: Faculty Commons Book Club will meet to discuss Unscrewed: Women, Sex, Power, and How to Stop Letting the System Screw Us All, by Jaclyn Friedman. Register online.
Tuesday, April 17, at 7 p.m., in Room 100 Kirkbride Hall: Guest speaker Melissa Fabello, feminist writer and doctoral candidate in human sexuality studies at Widener University. Fabello will challenge Taylor Swift and other pop culture artists in a talk about media literacy and the surprising truth about top 40 radio songs and abusive relationships. Fabello will share how to become a critical consumer of media and the signs of an abusive or unhealthy relationship.
Thursday, April 19, from 7-9 p.m., in Trabant University Center Theater: Guest speaker Emily Nagoski, an expert on women's sexual well-being, healthy relationships and the prevention of sexual violence and harassment. Nagoski is the award-winning author of The New York Times bestseller, Come As You Are: the Surprising New Science that Will Transform Your Sex Life.
Wednesday, April 25, from 11 a.m.-1 p.m., on The Green: Student Wellness and Health Promotion and Planned Parenthood Generation Action will co-host Denim Day and #Redmylips about the importance of consent. The UD community is invited to wear denim and red lipstick and take part in the annual photo on the steps of Memorial Hall at 12:15 p.m.
Thursday, April 26, from 7-9 p.m., beginning in the Ewing Room of Perkins and ending in Room 219 Trabant: Take Back the Night, an event hosted by Students Acting for Gender Equity to honor sexual assault survivors. Spoken word artist Ollie Schminkey will perform, followed by a march on The Green to end sexual violence on college campuses and a speak-out that allows survivors to share their stories in a safe space.
Other ways to get involved
You can make a difference every day on campus and join the fight to prevent sexual misconduct: