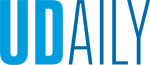 Faculty Commons Book Club
Article by Center for Teaching and Assessment of Learning staff March 20, 2018
Club to meet April 12 to discuss book on women and sexual power
The University of Delaware Faculty Commons Book Club will meet from 12:30-1:30 p.m., Thursday, April 12, at Faculty Commons, 116 Pearson Hall, to discuss Unscrewed: Women, Sex, Power, and How to Stop Letting the System Screw Us All by Jaclyn Friedman.
This session will be facilitated by Adam Foley, associate director of diversity and inclusion and adjunct faculty member in women's and gender studies.
Those planning to attend may register online.
Unscrewed builds a searing investigation into the state of sexual power in America and outlines how to make real progress toward equality. Friedman reveals that the anxiety and fear women in this country feel around issues of their sexuality are side effects of what she calls an "era of fauxpowerment," wherein women have the illusion of sexual power but no actual power to support it. Exploring the fault lines where media, religion, politics and education impinge on our intimate lives, Unscrewed breaks down the causes and signs of fauxpowerment, then gives readers tools to take it on themselves.
Friedman's writing and the observations she makes regarding the state of sexuality and power have significant implications for UD faculty and staff. This well-researched, intersectional discussion of sex education, social media and online trolls, media representations and toxic masculinity describes the reality that students bring with them when they enter the classroom. This book will allow for an open and honest discussion about how to engage with these topics in the classroom and address concerns students and faculty alike may have with discussions of power and sexuality.
The timing of this book and the conversation of "fauxpowerment" Friedman presents comes at a tipping point in U.S. and global society as the reverberations of the #metoo movement continue to be felt by a broader and more diverse array of educational institutions.
The University of Delaware has been proactive with the creation and continuation of the kNOw MORE Campaign and is continuing to seek opportunities to engage faculty, staff and students in important and timely conversations about sexual misconduct and the role that power and our understanding of sexuality play in our everyday lives.
For the April 12 program, drinks and dessert will be provided.  A free book will be provided for some early registrants. Participants are requested to RSVP.
The Faculty Commons is always looking for book club facilitators. Those who are interested in leading a discussion or sponsoring a session in the future can contact faculty-commons@udel.edu.
For more information about these events, visit the Faculty Commons website.