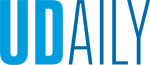 Campus survey
Article by UDaily staff April 02, 2018
Offices of Equity and Inclusion, Institutional Research and Effectiveness invite campus to take sexual misconduct survey
The University of Delaware Office of Equity and Inclusion (OEI), in collaboration with the Office of Institutional Research and Effectiveness, has launched the 2018 Sexual Misconduct Survey to gauge experiences with unwanted sexual contact and sexual assault, as well as perceptions of the campus climate and how the institution responds to such issues.
The entire campus community, including undergraduate students, graduate students, faculty members and employees, is encouraged to take the online survey. Students will have the option to enter into a gift card drawing.
To ensure standardization and alignment with best practices, the University has engaged the Higher Education Data Sharing Consortium (HEDS) to administer the survey. To protect respondents' privacy, members of the campus received an individualized link via an email from HEDS on Monday, April 2.
The survey will be open until Monday, April 30. All information submitted is completely anonymous, and participants will have the opportunity to opt-out at any time.
In 2015, the University conducted a similar survey of undergraduate students, following guidelines provided by the White House Task Force to Protect Students from Sexual Assault, part of a wider federal effort to raise awareness of sexual violence on American campuses. The findings, which were consistent with what other colleges and universities learned in similar surveys, led to the creation of a committee to examine ways of addressing sexual misconduct awareness and prevention on campus. The kNOw MORE campaign was subsequently launched, in 2016, to encourage everyone to get involved in education efforts and be active bystanders.
"Surveying the entire campus community will provide a broader picture of the campus climate and inform the University's policies and procedures," said Sue Groff, director of OEI and University Title IX coordinator. "It will also allow University stakeholders to continue to be intentional in their programming, advocacy and outreach."
Adam Foley, OEI associate director, said, "April is national Sexual Assault Awareness Month, and the survey presents an opportunity for everyone at the University of Delaware to make their voices heard on this important issue."
Any questions about the survey can be emailed to Foley, at foley@udel.edu.