From welcome receptions and graduation celebrations to various featured speakers and services geared toward specific populations, our units offer many opportunities to engage the diverse populations on campus.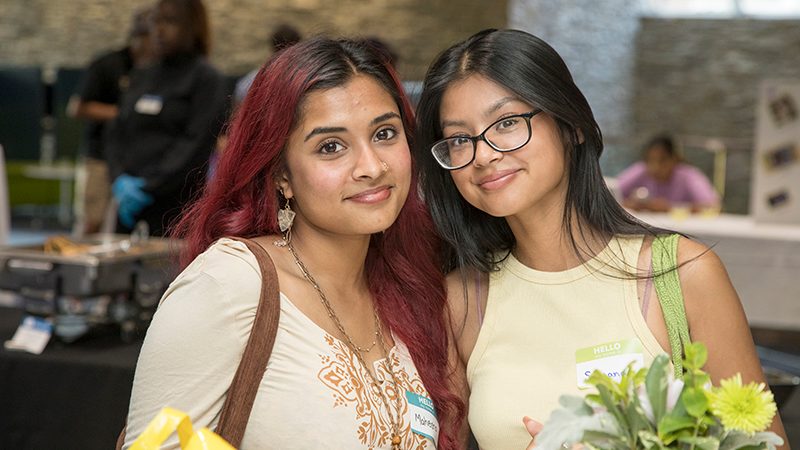 Student Diversity & Inclusion Welcome Reception
Our opening weekend event invites incoming and returning students of color, undocumented students, first-generation college students and LGBTQ+ students to meet one another and build relationships through activities, food and conversation.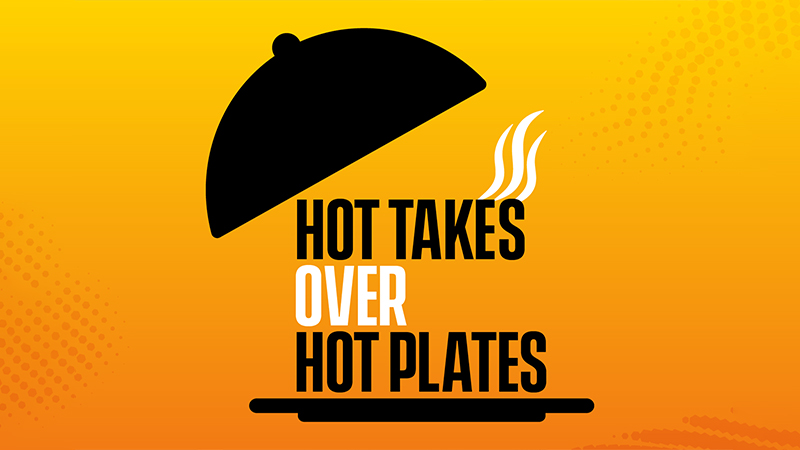 Engaging Matters: Hot Takes Over Hot Plates Series
If you're ever in the mood for some deep conversation over good food, we invite you to Engaging Matters: Hot Takes Over Hot Plates, in partnership with the University Student Centers. Students are invited to engage with their peers over a meal on hot button topics, explore both their own perspectives and others perspectives, and build community together.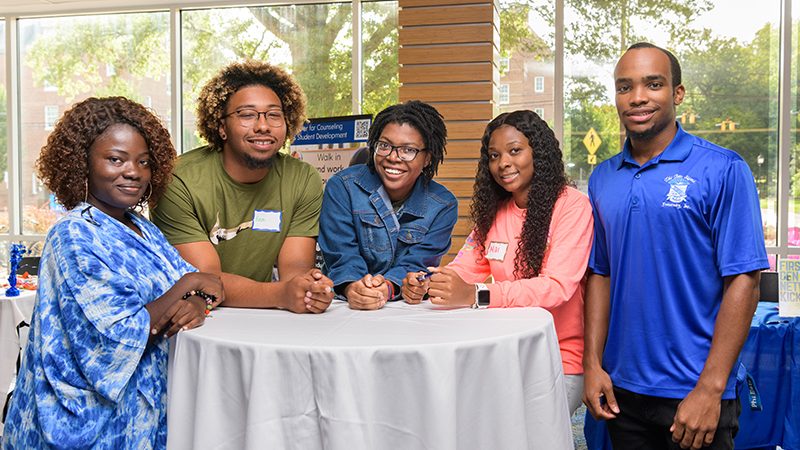 First-Generation Celebration Day
In collaboration with our campus partners, Student Diversity & Inclusion helps lead UD's annual First-Generation Day Luncheon in honor of National First-Generation Day on November 8. The event consists of raffles for a free cap and gown or gift card, games, food, music and a postcard/letter writing station to write thank you's and words of encouragement to family members, friends or even themselves! All UD students, staff and faculty are encouraged to attend, even if they are not first generation, to show their support, and help others build connections.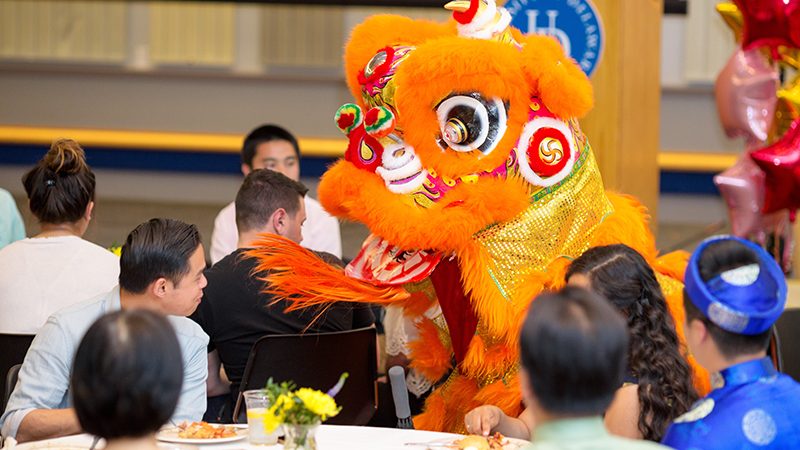 Heritage Month Celebrations
Student Diversity & Inclusion seeks to acknowledge and celebrate our minoritized communities at UD through engaging events, book giveaways, speaker events and more! Heritage months we have celebrated in the past include, but are not limited to Black History Month, Women's History Month, Sexual Assault Prevention and Awareness Month, Asian American and Pacific Islander Heritage Month, Pride Month, Disability Pride Month, Latinx Heritage Month, LGBTQ+ History Month, and Native American and Indigenous Heritage Month.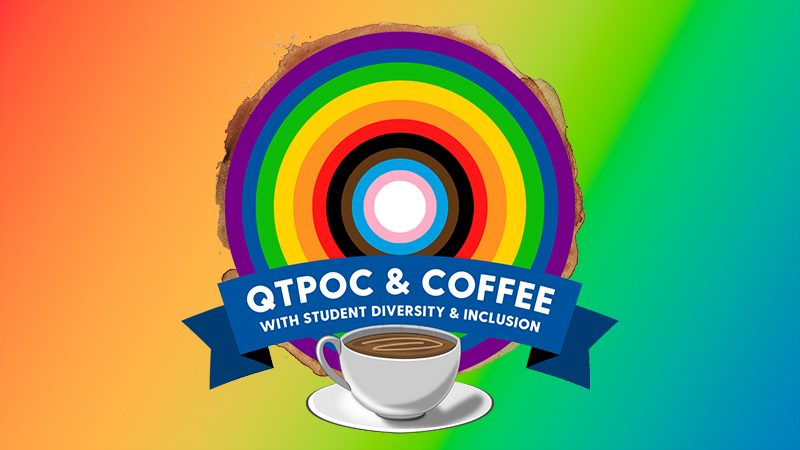 QTPOC & Coffee
Life is busy and making time for self-care and community care can be difficult. Each semester, SDI offers QTPOC and Coffee (queer, trans+, people of color) for students that identify within these communities to drop in, unwind, de-stress and meet other QTPOC students on campus. Coffee, tea and snacks are provided at each event.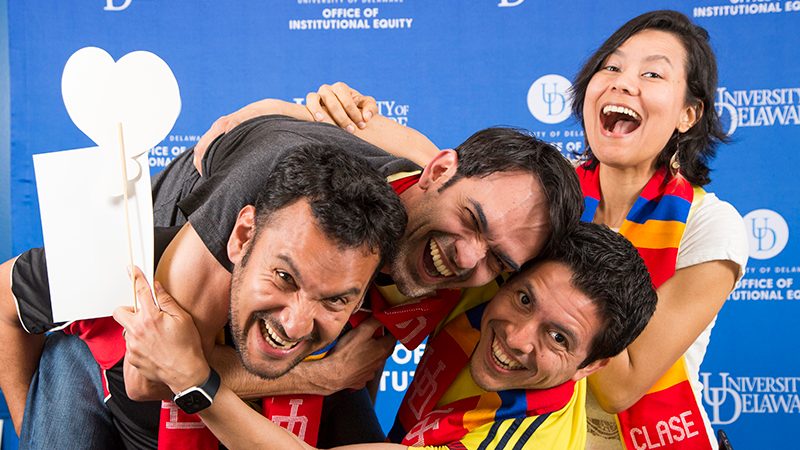 Student Diversity & Inclusion Graduation Celebration
Student Diversity & Inclusion hosts a stole pick-up and photo shoot to celebrate UD graduates. At this event, undergraduate and graduate students that registered for a stole can pick it up, take professional photos to celebrate their graduation and enter to win graduation themed prizes. Each year, we ask students to register to receive LGBTQ+, first-generation, APIDA and Latinx stoles. For questions about Kente stoles, please contact the Center for Black Culture.
TimelyCare
Immediate virtual mental health support is available through TimelyCare's TalkNow service: 24/7, on-demand emotional support to talk about anything, including anxiety, relationships, depression and school-related stressors.
Crisis Text Line
741741
Students can connect anonymously with a live mental health professional 24 hours a day by texting the phone number 741741 with either "UDTEXT" or "STEVE" to reach a counselor who specializes in supporting students of color.
Living Learning Communities
Residence Life & Housing provides students with on-campus housing community opportunities. When you choose to live in an LLC, you will live among students with shared identities or interests. It is a great way to meet friends and participate in programming to enhance your undergraduate resume.