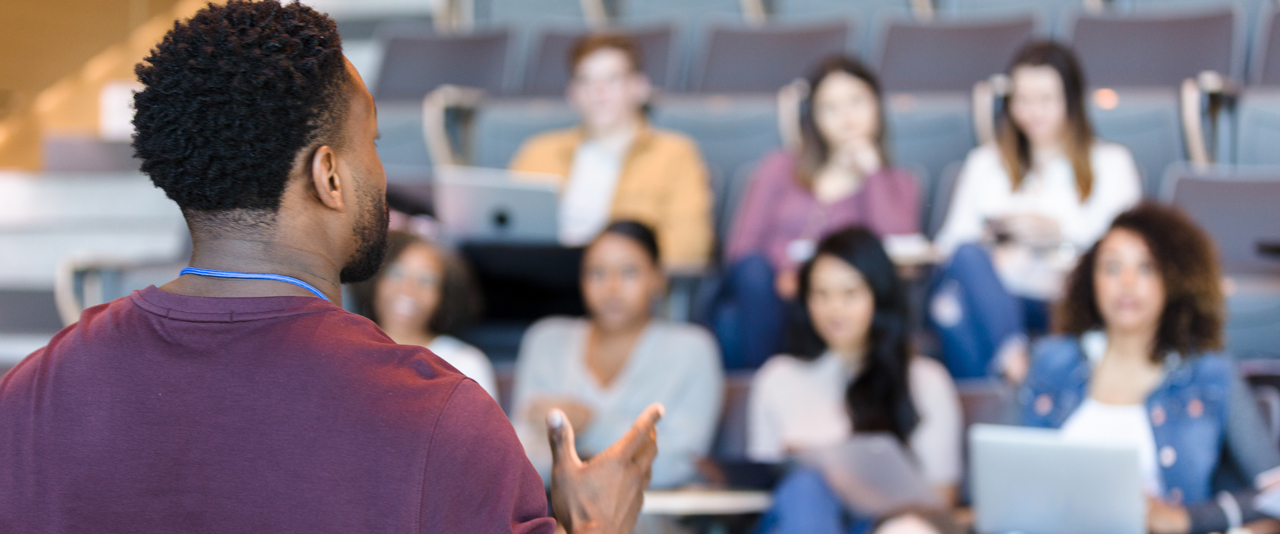 Sign Up for Our Workshops
We're proud to offer a series of workshops geared toward engaging everyone in the campus community around diversity and inclusion topics. Check out the trainings that we offer.
Don't see what you're looking for? Request a training tailored for your needs!
Available Workshops and Trainings
Diversity, Inclusion and Implicit Bias
Learn key terms and ideas related to diversity and inclusion such as social identity, power and privilege, implicit bias, allyship and resources on UD's campus. Uncover and discuss the attitudes or stereotypes that affect our understanding, actions and decisions in an unconscious manner and unpack how these attitudes and stereotypes come to be.
(60–120 minutes)
Inclusive Language
Our language is complex, full of cultural nuances and has consistently evolved with our ever-changing culture over time. As such, it's important to discuss the different ways our words affect our friends, students, colleagues and communities and how we can become more mindful of the language we choose to use with others.
(60–120 minutes)
GRASP (Gender Role and Sexuality Programming) Panel
LGBTQ+ students share testimonies of their experiences with their gender identities and sexual orientations, followed by a Q&A session for audience engagement and shared learning.
(60–90 minutes)