Technology Transfer: UD Resources
University Resources for UD Innovators
Resources exist across campus and in the community to help inventors seek additional training or funding to pursue their innovative ideas. In the process of working with the Technology Transfer Office you may be refered to one or more resources and state or regional resources as well.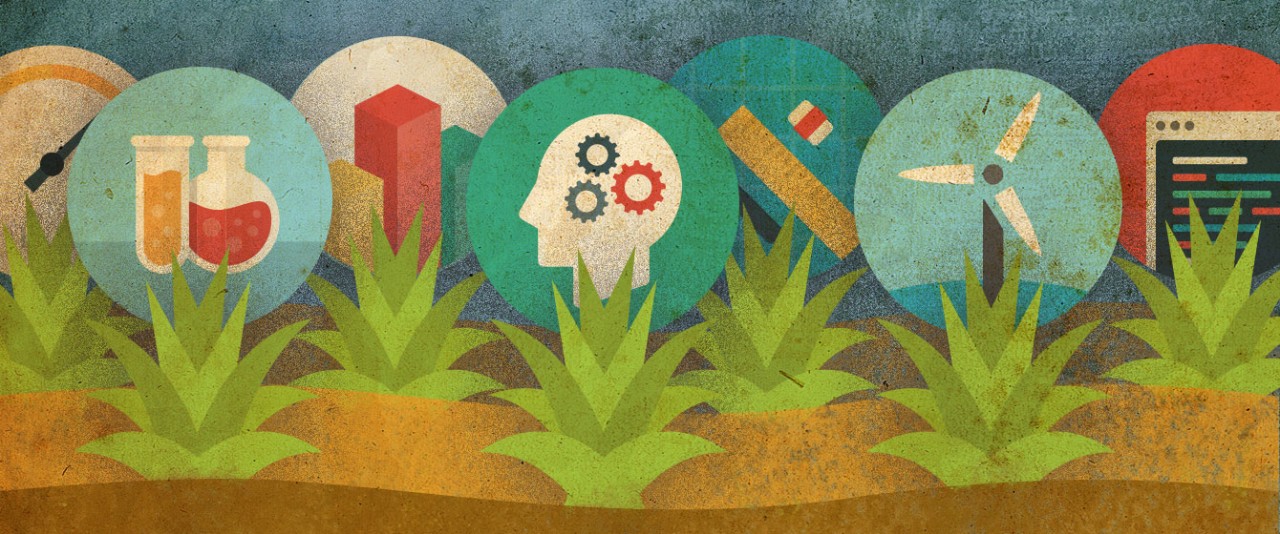 AVAILABLE THROUGH OEIP CONNECTIONS
OFFICE OF ECONOMIC INNOVATION AND PARTNERSHIPS
Contact: oeip-info@udel.edu
DELAWARE SMALL BUSINESS DEVELOPMENT CENTER (SBDC)
SBDC services are available to UD and State of Delaware Community Innovators and Entrepreneurs
SBIR-Small Business Innovation Research | STTR-Small Business Technology Transfer
The federal Small Business Innovation Research (SBIR) and Small Business Technology Transfer (STTR) funding programs provide well over $2 billion of non-dilutive capital every year to small businesses developing high risk, high return technology-based products.  The money is targeted specifically to fund R&D activities to reduce the technical risk, thereby helping to facilitate access to follow-on funding.
Location:
University of Delaware STAR Campus
591 Collaboration Way, Suite 204
Newark, DE 19713
Phone: 302-831-1555
APEX Accelerator Delaware
APEX Accelerator of Delaware is available to support innovators where there may be a technology or process that fits a government need. With a mission to help businesses across the state compete successfully in the federal, state and local government marketplace, APEX Accelerator of Delaware provides education and training, counseling and access to opportunities, contract specifications, procurement histories and other information to best prepare and increase the number of small businesses capable of participating in the bidding process.
BUSINESS INTELLIGENCE
OEIP enhances research innovation with more robust technology transfer support and resources to do what is best for the technology to improve the human condition. Two resource tools, funded by OEIP and Horn Entrepreneurship, are available to University of Delaware faculty and staff through UD's Morris Library Databases.
BBC RESEARCH - Provides in-depth market research reports covering technology, science, and healthcare sectors. Reports provide market size forecasts and projections as well as information on major players in the industry.
To access:
Use the above link.
Click on the "Member Login" button in the top right-hand corner of the BCC Research homepage.
Select the "IP AUTHENTICATE" option in the bottom right-hand corner of the pop-up box.
PITCHBOOK - Includes company profiles, news, and data for private equity, venture capital, and mergers and acquisitions research.
To access:
Use the above link.
Click the 'Login' button in the top right-hand corner of the PitchBook homepage.
Click 'Login with SSO" and enter your UD email address.
I-CORPS
The National Science Foundation I-Corps Northeast Hub provides specialized training and mini grants of up to $3,000 to teams interested in exploring the commercial viability of their ideas for products and businesses that are based on their own inventions, University intellectual property, or any STEM-related technology.
HORN ENTREPRENEURSHIP
Contact: HornProgram@udel.edu
The University of Delaware (UD) Blue Hen Proof of Concept Program (BH-POC) is designed to unlock the potential of innovations developed at UD by providing entrepreneurship training, mentorship, and financial support during the initial technology commercialization activities of researchers and inventors across campus.
ExpertConnect helps early stage founders avoid industry pitfalls, common mistakes, and decrease time to market by partnering University of Delaware affiliated startups with seasoned professionals representing all fields and industries for advice and counsel in their area of expertise.
DELAWARE BIOTECHNOLOGY INSTITUTE (DBI)
Center for Advanced Technology (CAT) Grant
The Bioscience CAT's mission is to support and grow Delaware's economy and bioscience community by fostering innovative applied research collaborations between Delaware businesses and academic institutions.