Technology Transfer Process: FAQ
You have a novel idea, invention or technology that you think has societal benefit and is marketable. 
The first step in safeguarding intellectual property resulting from UD related work is to file an invention disclosure. Filing a disclosure protects the rights, prior to publishing or presenting, and allows you to continue your research with additional developments.

The Invention Disclosure Form begins the process of bringing your innovation to life. In the meantime, the information below can help you understand the technology transfer process and how it facilities commercialization of your innovation.
Bringing Your Innovations to Life

Read about the different phases and actions related to the commercialization process.
Members include representatives of the OEIP Technology Transfer Associates and the DE Small Business Development Center, who partner with University Innovators to provide mentorship throughout the commercialization experience.
The Commercialization Committee supports the innvovator(s) from the point of disclosure and continues through an iterative process of feedback and support. The committee will assist in assessing and developing a commercialization strategy and potentially pursue, at no cost to the innovator, patent(s), license agreements with established companies and/or start-ups.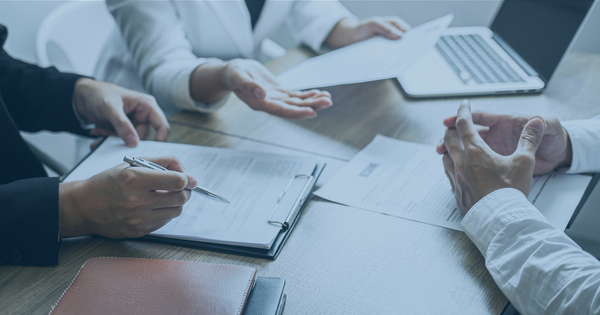 Research 

A novel idea is developed or a laboratory discovery is made that solves a problem and shows a potential societal benefit.
Commercialization 

Commercializing is a process of advancing ideas, research, and concepts into viable products that obtain marketplace acceptance, adoption, and ultimately generate a financial return. Additional benefits provide a vibrant UD community for researchers, and public trust.
Frequently Asked Questions
August 30, 2023 | Written by Karen Roberts

Office of Economic Innovation and Partnerships collaborates on NIH-funded online educational platform, training

May 18, 2023 | Written by Karen Roberts

On Monday, May 8, University of Delaware leadership and members of the Delaware Congressional delegation gathered to recognize the University's nearly 300 inventors for their ingenuity and creativity in developing solutions with the potential to change lives for the better.

May 15, 2023 | Written by Beth Miller

Patent experts visited the University of Delaware to update inventors, attorneys and professional staff in UD's Office of Economic Innovation and Partnerships (OEIP) on effective protection of intellectual property rights. They heard from Matthew Bryan (right) of the United Nations' World Intellectual Property Organization and Robin Hylton of the U.S. Patent and Trademark Office.
Contact Technology Transfer
302-831-7140