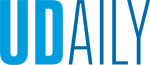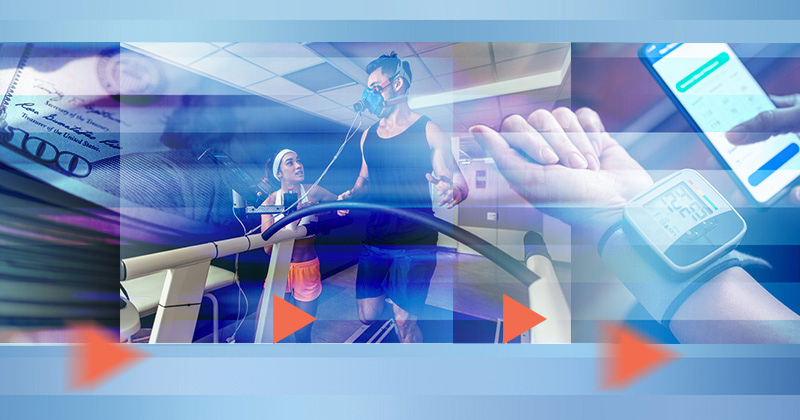 Supporting biomedical entrepreneurs
Article by Karen B. Roberts Illustration by Jeffrey C. Chase August 30, 2023
Office of Economic Innovation and Partnerships collaborates on NIH-funded online educational platform, training
Translating scientific discoveries and technologies into products available in the marketplace is hard work. The stakes — and failure rates — are high. This is especially true when it comes to biomedical innovations in health care contexts. It makes sense, given that lives hang in the balance.
So, where do most biomedical entrepreneurs get stuck?
According to Julius Korley, associate vice president for UD's Office of Economic Innovation and Partnerships (OEIP) at the University of Delaware, the largest failure mode for biomedical entrepreneurs is creating something that no one else wants. Other hurdles that can throw an entrepreneur off track include considering commercialization too late in the product-development process or experiencing unexpected funding gaps at critical product-development junctures.
A new online educational training platform currently under development in Delaware aims to equip medical technology entrepreneurs with the skills, resources and connections to avoid these and other common pitfalls. The hope is to increase the number of biomedical technologies that make it to market where they can improve patient care.
Called I-RED University, the project is a collaborative effort of UD, InsiteHub and Delaware Sustainable Chemistry Alliance (DESCA) as part of the National Institutes of Health's regional entrepreneurship development program for states that traditionally have received low levels of NIH funding for biomedical research, known as IDeA states. It is funded through a three-year NIH grant totaling up to $3.2 million, of which $982,729 will be directed to OEIP. The Small Business Technology Transfer (STTR) grant is now in Phase I, with follow-on funding expected in Phase II.
The project principal investigator is John Royer, CEO of InsiteHub, an online platform development, analytics and microcredentialing firm. UD's Korley also serves as a principal investigator on the overall project and leads the UD arc of the work. Other core members of the partnership include Dora Cheatham, DESCA executive director, and Louis DiNetta, technology business development manager with the Delaware Small Business Development Center, a unit of OEIP. Together, these partners bring combined expertise in technology development and commercialization, online curriculum development and execution, business development and new product commercialization and SBIR/STTR expertise.
On-demand entrepreneurship education
The Delaware I-RED team is part of the Northeast IDeA region, one of four NIH-funded hubs across the nation that are supporting small businesses and academic institutions through educational products. The grant builds on work started through the DRIVEN Accelerator Hub, to support the translation of basic science products to the medical marketplace.
The on-demand educational training will include microcredentialing and coaching to address key bottlenecks in the startup process, including:
Gaps in funding between basic research and validation studies required for early-stage development,
A lack of knowledge among innovators about how technologies are brought to market, and
Insufficient access to technology development and commercialization resources.
Delaware is the ideal place from which to drive such training for biomedical entrepreneurs, according to U.S. Senator Tom Carper.
"Delaware has a talented workforce and a long history of supporting research and development that has led to life changing inventions," Carper said. "That is why investments in programs like this at the University of Delaware are crucial to attracting talented entrepreneurs and supporting our economy."
U.S. Senator Chris Coons, who sits on the Senate Committee on Small Business and Entrepreneurship, agreed.
"Dr. Julius Korley and the regional team organized by University of Delaware's OEIP office are perfectly situated to lead the way helping early-stage companies commercialize cutting-edge scientific medical breakthroughs," Coons said. "This funding will help continue to drive progress and support innovation to make lives better. Simply put, this funding will help a number of small states accomplish really great things."
The training will be available on-demand, enabling participants to complete select modules asynchronously. The I-RED team plans to develop a pool of subject-matter experts to deliver virtual, discipline-specific coaching sessions to participants across the northeast IDeA region, which includes Delaware, Maine, New Hampshire, Rhode Island and Vermont.
"This funding from the National Institutes of Health (NIH) will enable the University of Delaware to invest in future biomedical entrepreneurs by giving them the training, tools, and skills they need to innovate," said Rep. Lisa Blunt Rochester, member of the House Energy and Commerce Committee. "This is a win-win-win for Delaware, helping us meet the evolving needs of our health care sector, grow our workforce, and strengthen critical research and development."
Participants who decide to participate and are selected will have two tracks available to them: an educational track to develop necessary skills to become a better entrepreneur, and an intensive coaching track where participants will receive up to $50,000 in funding to attempt to execute on their ideas, reach specific deliverables and stand up a company.
The Delaware I-RED team also plans to include a funding component for participants to learn how to secure non-dilutive funding, resources that allow an entrepreneur to advance the technology while retaining full control of the company. Part of this funding is based on a "killer experiment," a method for exposing weaknesses in a technology or product to help entrepreneurs decide quickly if an idea is worth pursuing and has a market.
"It's important to know that a decision to move forward or pivot is based on what the customer has told the entrepreneur they need," Korley said. Participants also will have access to subject-matter experts for feedback on funding proposals before submission.
UD an essential partner in the work
For UD, support for economic development initiatives like I-RED is part of its land-grant mission, and President Dennis Assanis has made Redefining Creativity, Innovation and Entrepreneurship one of the University's strategic priorities. UD has a long history as a key player in supporting and developing the region's entrepreneurial innovation ecosystem. OEIP, a unit of the Research Office, serves as the University's gateway for connecting faculty innovators and entrepreneurs with potential collaborators outside UD. It is the University's engine for technology transfer, moving research discoveries into the marketplace for the benefit of society.
OEIP plays a further economic development role in the First State, as headquarters for the Delaware Small Business Development Center, a well-known leader with nearly 30 years of expertise in supporting technology-based businesses. SBDC delivers training and free consulting services to small businesses and startup companies to help them grow and succeed, and the APEX Accelerator Delaware helps businesses seeking to compete in federal, state and local government contracting.
The University also is recognized as a top school for entrepreneurship by Princeton Review and Entrepreneurship magazine and, since 2022, UD has been a partner in NSF's Innovation Corps Hub: Northeast Region focused on accelerating transformative discoveries with the potential to improve our daily lives, while boosting the impact of federally funded research.