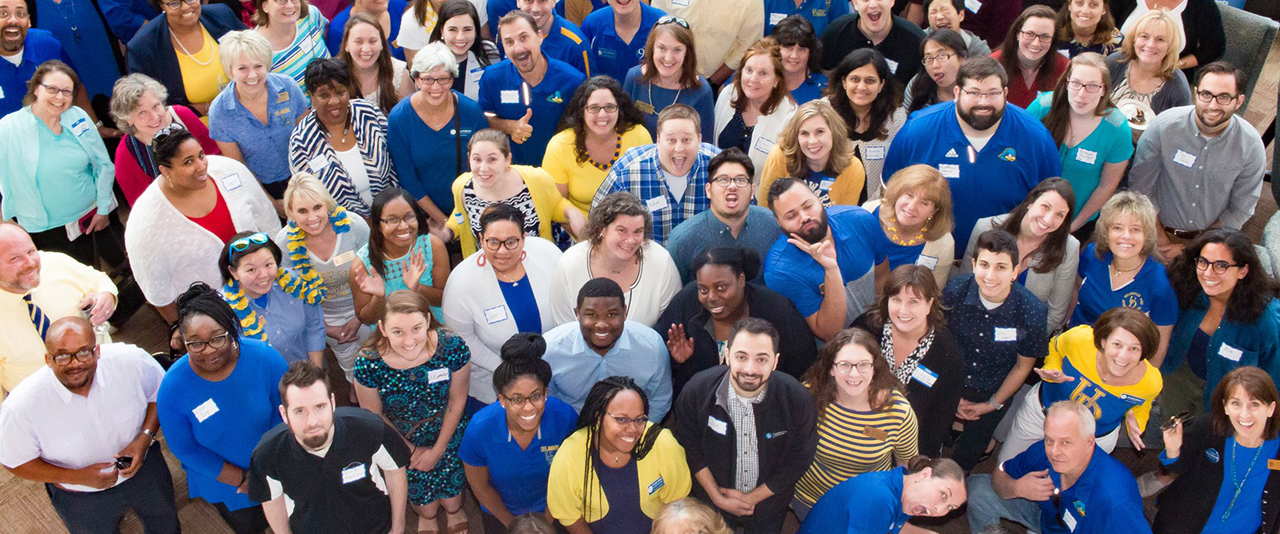 Talent Link
Uniting Talent with Opportunity
UD Talent Link is LIVE

UD Talent Link is a new suite of tools that will streamline and simplify the entire recruitment cycle for both internal and external users.
Benefits

Allows us to better attract talent. Automated status reports with powerful analytics will ensure searches stay on track and maintain a strong candidate pool.
Empowers hiring managers and search committees with quick and easy access to information and hiring tasks.
Streamlines all hiring processes in one system, providing a seamless experience for internal and external users.
Reduces time. The system allows for speedier job approval and posting and interview scheduling.
Better engages potential candidates, including UD's existing employee base, ensuring more informed and consistent communication with prospective employees.
Key Features

A convenient dashboard provides real-time updates on open jobs, searches in progress and pending approvals.
Reports detailing candidate demographics and other analytics reveal trends and any problematic patterns to help leaders refocus resources and meet hiring goals.
Connections to career platforms like LinkedIn, Indeed and others help broaden the prospect pool and make it easy for candidates to apply.
Tailored screening questions on each application help automatically remove candidates from the prospect pool who don't meet the job criteria.
Message scheduling tools and templates make it easy to communicate status updates to multiple candidates at one time.
Notice of Non-Discrimination, Equal Opportunity and Affirmative Action

The University of Delaware does not discriminate against any person on the basis of race, color, national origin, sex, gender identity or expression, sexual orientation, genetic information, marital status, disability, religion, age, veteran status or any other characteristic protected by applicable law in its employment, educational programs and activities, admissions policies, and scholarship and loan programs as required by Title IX of the Educational Amendments of 1972, the Americans with Disabilities Act of 1990, Section 504 of the Rehabilitation Act of 1973, Title VII of the Civil Rights Act of 1964, and other applicable statutes and University policies. The University of Delaware also prohibits unlawful harassment including sexual harassment and sexual violence.
For inquiries or complaints related to non-discrimination policies, please contact: Danica Myers, Title IX Coordinator, 305 Hullihen Hall, Newark, DE 19716, 302-831-8063, danica@udel.edu
For complaints related to Section 504 of the Rehabilitation Act of 1973 and/or the Americans with Disabilities Act, please contact: Elizabeth Reed, Director and University ADA Compliance Coordinator Alison Hall, Suite 130, Newark, DE 19716, 302-831-4643, ecreed@udel.edu OR contact the U.S. Department of Education - Office for Civil Rights.