Filter by College
Filter by Subject
Music Theory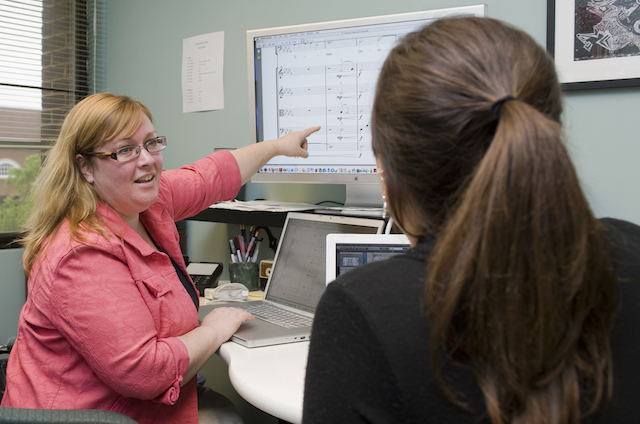 UNDERSTAND HARMONY, CACOPHONY AND EVERYTHING IN BETWEEN
Students completing a Bachelor of Music in Music Theory undergo a rigorous program that prepares them to continue on to graduate study in the field. In addition to working closely with the theory faculty, students receive mentoring and are encouraged to attend and present at regional and national conferences. Students also write an extended research paper on a related topic chosen in consultation with their adviser, in addition to completing studies in cognate fields such as foreign languages, music history and research methods.
​Advanced courses in counterpoint, orchestration, analysis, keyboard harmony and analytical technique seminars exposes our students to a broad array of approaches to understanding, analyzing, hearing, performing and composing music. By offering numerous ways to deepen one's engagement with music, theory courses provide a solid foundation for musical experiences at the University of Delaware and beyond.
Students in this major have been accepted to prestigious graduate programs in music theory such as those at the Ohio State University, McGill University and Hunter College.
RELATED MAJORS
AREAS OF STUDY
Music Theory
Aural Skills
Music History
Piano
Private Weekly Instrumental or Vocal Lessons
Ensembles
Advanced Study in Music Analysis, Orchestration and Harmonic Forms
Independent Research and Thesis Projects

German Language
CAREER OPTIONS
Collegiate-Level Teaching

Academic Textbook Publishing
Music and Arts Advocacy
Vocational Composition and Arranging
Academic and Non-Academic Writing
GRADUATE PROGRAMS
Music Theory
Music Business
Music Education
Music Therapy
What's special about this program?
This major can be personalized to fit the academic and professional pursuits of each student, individualized to incorporate minors, Honors Degrees, Degrees with Distinction,  service learning, study abroad and research. We maintain a low student-to-faculty ratio and small classes, providing access to a passionate, invested and highly accomplished faculty comprised of professionally active performers, composers, educators, theorists and musicologists.  The study of music at Delaware is enriched by nearly 300 performances each year by faculty, students, ensembles and guest artists. Additionally, the vast musical resources of Philadelphia, Baltimore, Washington, D.C., and New York City are easily accessible to our majors.
Get Involved
Phi Mu Alpha Sinfonia (Xi Mu Chapter)
Sigma Alpha Iota (Eto Rho Chapter)
National Association for Music Education (NAfME)
American Choral Directors Association (ACDA)
The Society of Composers, Inc. (SCI)
American String Teachers Association (ASTA)
The Jazz Educators and Performers Association (JEPA)
Music Management Student Assoc (MMSA)
College Music Society (UD Student Chapter)
Music Theory Society of the Mid-Atlantic
American Musicological Society, Mid-Atlantic Chapter
A cappella and other musical groups
Nationally Connected Organizations
Ensemble Opportunities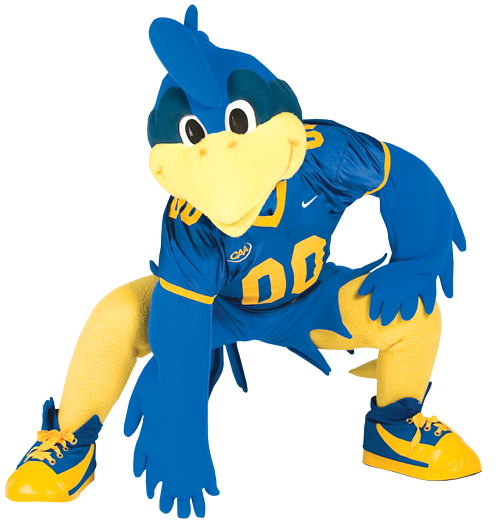 Ready to become a Blue Hen?