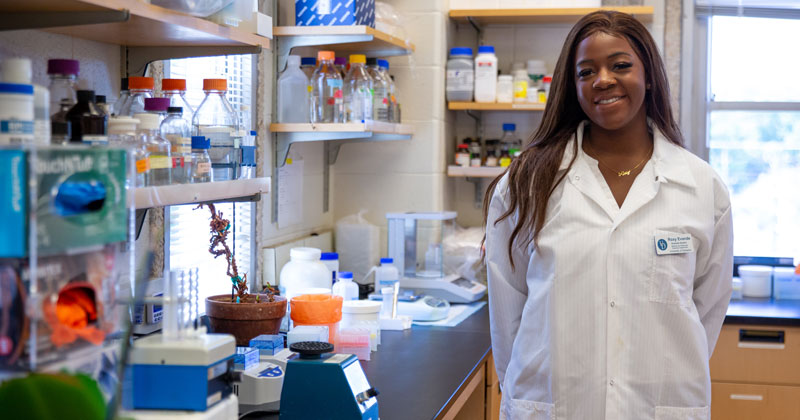 August College of Health Sciences For the Record
August 31, 2022 Written by CHS Staff | Photo by Ashley Barnas
For the Record provides information about recent professional activities and honors of University of Delaware faculty, staff, students and alumni.
Recent appointments, presentations, publications and honors in the College of Health Sciences include the following:
Honors
Roxanne Evande, graduate student in the Department of Medical and Molecular Sciences, has been selected as one out of 10 students nationally for the role of advocacy trainee delegate by the American Society for Biochemistry and Molecular Biology. Evande's application highlighted how this opportunity fits in with her program and current career goals, as well as her background in policy and science, such as serving on the Graduate Student Government Executive Board. The role provides a three-month externship with opportunities to learn the basics of policy and how science can be applied to it for meaningful connections between these fields, which play critical roles in how society acts against rising issues such as the COVID-19 pandemic. Evande's project aims to reexamine and improve the review process for the National Science Foundation graduate fellowships. In her research at UD, she studies the cellular mechanisms of the human papillomavirus E2 protein for effective drug development in the future.
To provide information for inclusion in For the Record, submit a Communications Request Form here. To view a recent For the Record regarding the entire university, search here.