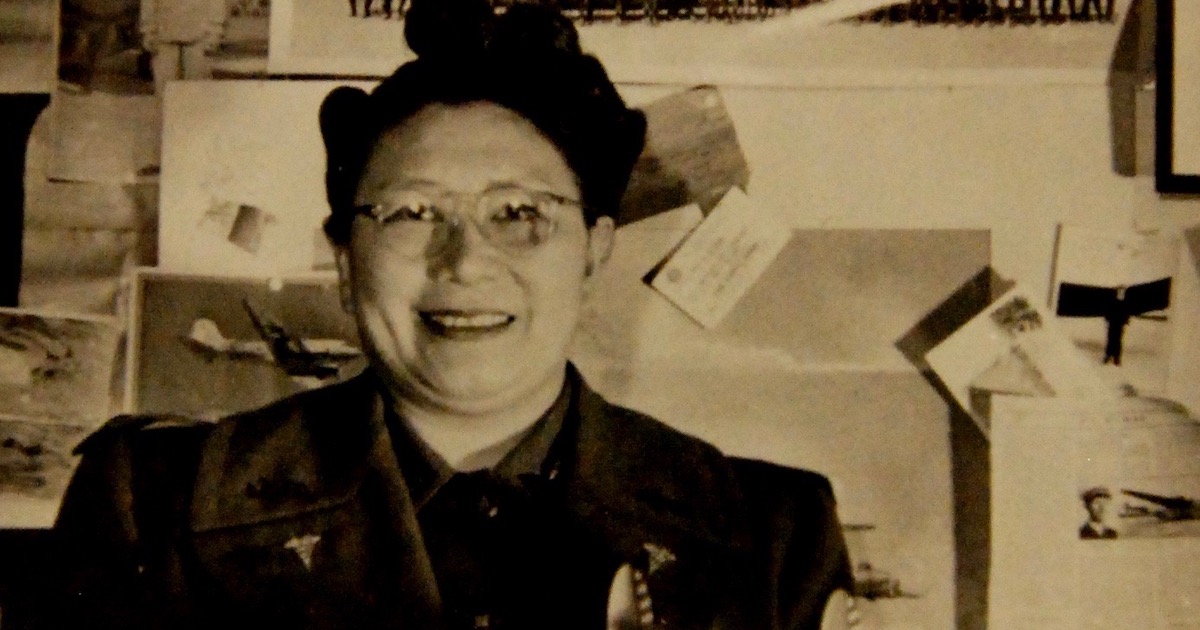 Celebrating Asian American Pacific Islander Heritage Month
May 07, 2021 Written by Kelly Bothum | Photo by US Park Service
May marks Asian American and Pacific Islander (AAPI) Heritage Month, observed annually in the United States to highlight the contributions that Americans of Asian and Pacific Island descent have made to American history, culture and society. (You can read more about the history of the month designation here.)
Those many contributions include healthcare. A report from the New American Economy found that the AAPI population is overrepresented in healthcare, given their share of the overall U.S. population. The report found 8.5% of healthcare workers identify as AAPI, compared to 6.8% of the U.S. population.
Read on for stories of some Asian Americans and Pacific Islanders who have left - and are still leaving - their imprint on patient care and delivery:
Dr. Margaret Chung was the first American-born Chinese female doctor and she is credited with helping to establish the first Western hospital in San Francisco's Chinatown. As the only woman in her class, she was initially denied residencies and internships in hospitals. She wound up becoming a surgeon, although she later became a prominent political force during World War II. She helped establish Women Accepted for Volunteer Emergency Services (WAVES), the women's branch of the naval reserves.
Dr. David Ho is a Taiwanese American researcher who has been studying HIV/AIDS since the 1980s and has been credited with helping medical experts to better understand the disease, changing the course of clinical care for AIDS patients around the globe. While a medical resident, he saw some of the first reported cases of AIDS. More recently, he also has been involved in coronavirus research, using his knowledge of viral diseases to develop new solutions for testing, treatment and prevention of COVID-19.
Dr. Kazue Togasaki was one of the first Japanese-American women to become a doctor in the United States. She was born and raised in San Francisco and delivered more than 10,000 babies in her long career serving the Japanese-American population in the city. Despite graduating first in her nursing class, she was unable to find work because of her race. She later attended the Women's Medical College in Philadelphia, where she was one of the first two Japanese-American women to earn a medical degree. During World War II, Togasaki was sent to an internment camp with other Japanese Americans. She offered her medical services to others in the center, especially pregnant women. In one month at the camp, she delivered 50 babies and led an all-Japanese-American medical team.
May Sudhinaraset, Ph.D., is associate professor in community health sciences in the School of Public Health at the University of California Los Angeles. Her research focuses on understanding the social determinants of migrant, adolescent, and women's health both globally and in the US. She currently is principal investigator of the BRAVE Study (Bridging communities Raising API Voices for health Equity), the first study to assess the health status and health care utilization of undocumented Asian and Pacific Islander young adults.
Li-Rong Lilly Cheng was the first certified speech-language pathologist of Chinese origin in the United States. When she first began as an SLP there were no courses on AAPI bilingual assessment, no training in assessment interpretation, and no suggested testing or assessment methodologies. She was part of a group of SLPs who made presentations on the AAPI population, which led to the establishment of the Asian Pacific Islander Caucus, a group of speech-language and hearing professionals who have an interest in promoting speech, language, and hearing health in Asian, Asian American, and Pacific Islander communities.She is a professor in the Department of Communicative Disorders at San Diego State University in California.