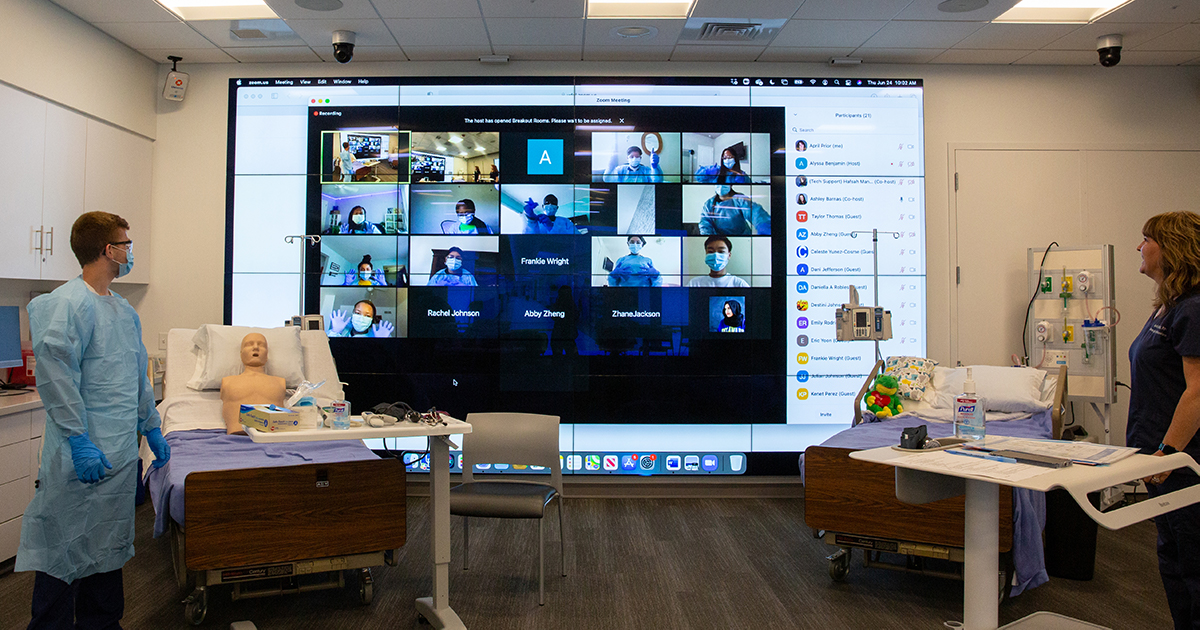 2021 Virtual Health Sciences Summer Camp
June 28, 2021 Written by Nicolette Jimenez | Photo by Nicolette Jimenez
This year, 19 high school students participated via Zoom in the five-day Health Sciences Summer Camp, preparing them for healthcare careers and the next stage of higher education. While the majority of campers joined camp from Delaware, there were also students from New Jersey, New York, Texas, Massachusetts and Pennsylvania. The college immersion camp supports diversity and excellence in health profession education for students from racial and ethnic populations that are traditionally underrepresented.
The camp experience focuses on a variety of health science programs including Nutrition, Health Behavior Science, Nursing, Public Health, Medical Laboratory Sciences and Biotechnology, Physical Therapy, Athletic Training, Clinical Exercise Physiology, and Communication Sciences and Disorders.
This year, due to the virtual nature of camp, students received a camp materials resource box that included materials needed for the five-day camp. It included a Virtual Guidebook, snacks, office supplies, supplies for their lab demonstration, and some Blue Hen swag! At the end of the week, students received a lab coat and certification of completion of the program.
Some of the session that students got to participate in this week were:
An outbreak investigation in Epidemiology with Jen Horney.
Step-by-step eye dissection anatomy lab with Saskia Richter in Kinesiology & Applied Physiology – Each student had their own sheep eye and dissection tools and followed along
Livestream walkthrough of Medical & Molecular Sciencees clinical laboratory spaces
Spoke with Summer Camp Alumni who are current health science students at the University of Delaware
Lunch panel with nurses from Nemours/A.I. duPont Hospital for Children
Met with Speech Language Pathologists from Communication Sciences & Disorders and learned how to use eye-tracking to student second language learning in children and adults
Nursing demonstrated how to measure pulse and blood pressure and they participated in a step-by-step demonstration on how to proper put on Personal Protective Equipment (PPE).
Met with Behavioral Health & Nutrition and learned about how nutrition professionals work with clients
Met with Greg Seymour for a discussion about Physical Therapy professions and watched a virtual tour of the UDPT Clinic.