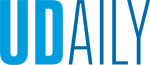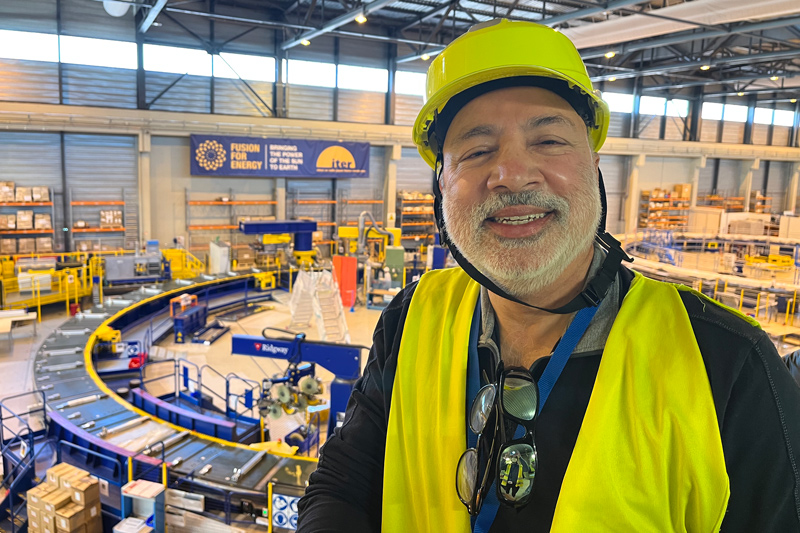 Study fusion in France
Article by Artika Casini Photos courtesy of ​Ismat Shah September 15, 2023
UD Professor ​Ismat Shah shares insight and expertise on studying abroad
In the south of France, scientists from all over the world are working to create energy through a fusion process similar to that of the sun.
It is there, at the International Thermonuclear Experimental Reactor (ITER), that University of Delaware Professor Ismat Shah and his Blue Hen students are joining global efforts to develop "the only possible sustainable solution to our energy and environment crisis," said Shah.
Over the past 21 years, Shah has led numerous study abroad trips to France and other European and Asian Nations and brought students to ITER, where the students for the first time learn about fusion reactions and a sustainable future energy source.
"I have come here when this was just a hollow ground to now when you can see the whole reactor where the fusion reaction will take place," said Shah.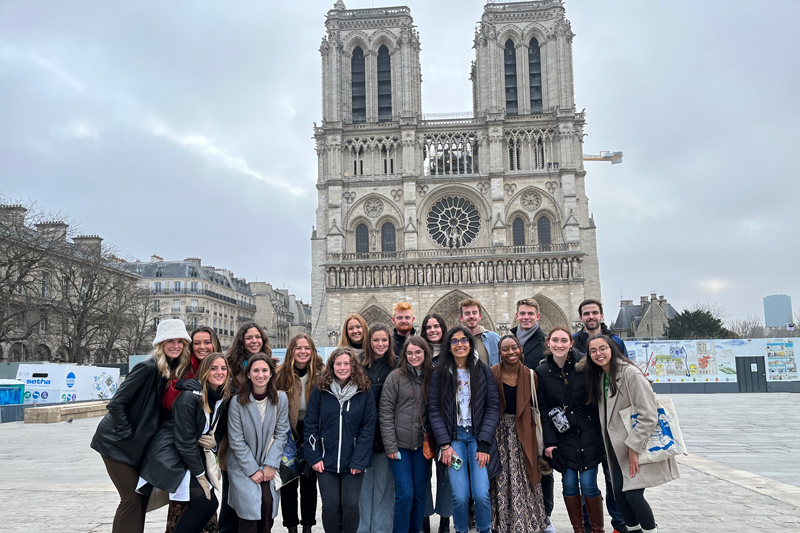 The UD professor of materials science and engineering and physics and astronomy shared more about the international education he is providing — well beyond the lab.
Q: How long have you been taking students abroad? 
Shah: I have been leading study abroad experiences for 21 years and have organized programs in Turkey, Germany, France, Italy, Luxemburg, Spain, Greece and Portugal.
Q: What courses do you teach overseas?
Shah: Materials Science for Engineers (MSEG 201); Energy and Society (PHYS 143); Modern History (HIST 339), which is typically taught by a professor from the country we are based in; and Ethics in Nanotechnology (MSEG 410, alongside Professor Tom Powers).
Q: What's the difference between teaching material in Delaware vs. abroad?
Shah: Most of the courses I teach provide a global outlook on the topic of interest. As such, getting out of Newark helps to look at the issues from a very different angle. For example, the materials science course includes materials that have their discovery and/or first use in Europe. For instance, the Industrial Revolution started in Europe. The material that changed the history of the world was steel, which was invented in the UK.
Q: Fill in the blank. Students who choose this study abroad experience tend to be…
Shah: Curious.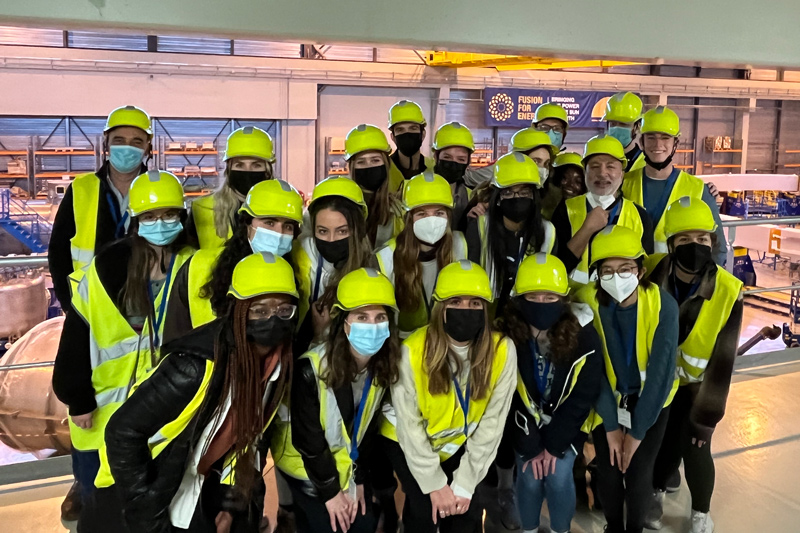 Q: What's your advice to anyone traveling to France for the first time?
Shah: There is more to France than Paris. Marseille offers a French culture that is part and parcel of France yet so different and "delicious."
Q: What has France taught you?
Shah: You can take France out of its colonies but you cannot take out the culture that came to France from these colonies. It has enriched French culture in more ways than one.
Q: Any obscure pieces of trivia about France that you love sharing at parties?
Shah: One of the most delicious liqueurs of southern France, Chartreuse, is produced by monks with a formula they have guarded through centuries. Voiron  is a must-visit town, near Grenoble, where you will find the Chartreuse factory.
Q: What's something from this country that you'd love to see America adopt?
Shah: Outdoor cafes and diners.
Q: Do you do anything differently now, as a result of your time spent abroad?
Shah: I have a newly developed appreciation of good bread and cheeses.
Study abroad
Students who would like to learn more and explore study abroad options for the 2024 Winter Session and beyond should contact UD's Center for Global Programs and Services which can provide information about the application process, scholarships and financing. Please also visit the UD Abroad Blog for student perspectives on the study abroad experience.
From Delaware to the World
2023 marks the 100-year anniversary of study abroad, pioneered at the University of Delaware in 1923 when UD language professor and World War I veteran Raymond Kirkbride took eight students to France for their junior year.  Today, UD boasts more than 100 study abroad programs in 40-plus countries and has an international student population that hails from over 100 countries. For more, visit udel.edu/studyabroad100.