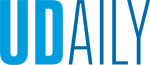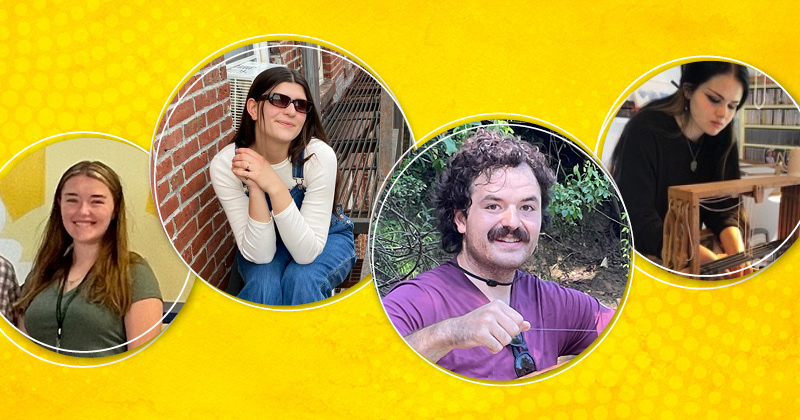 2023 Plastino Scholars
Article by Margo McDonough Photos courtesy of Christian Adams, Clara Cvik, Emma Knapp, Hailey Kremeneck | Photo illustration by Jaynell Keely September 29, 2023
From Paris to Peru, Plastino Scholars followed their academic passions worldwide
How can we build more livable and environmentally responsible cities? Why is the creation of textiles not valued as an art form like paintings and sculpture? How do the Amazon's stingless bees thrive, and how can they help sustain indigenous communities? Why are some Filipinos fascinated by U.S. culture and how does this align with U.S. colonization of their country from 1898 to 1946?  
These were the burning questions fueling the hearts and minds of University of Delaware Plastino Scholars during the summer of 2023. This highly competitive program helps undergraduates create their own experiential learning opportunities around their passions, with the goal of achieving transformational change in both their academic and personal lives.
The Class of 2023 Plastino Scholars includes: 
Christian Adams, who researched stingless bees and the bee management practices of the Maijuna community in remote northeastern Peru.  
Clara Cvik, who studied best practices in urban planning in several cities in Denmark and Sweden.  
Emma Knapp, a UD World Scholar who examined the Philippines' history of colonialism and the ways it informs how contemporary Filipinos view themselves.
Hailey Kremenek, an Honors College student, who visited Ireland, Belgium and France to help her better understand why textile art has been relegated to the sidelines, in part due to the concept that it is "women's work."      
Adams had never been out of the U.S. before he set off for Peru in July. A junior majoring in insect ecology and conservation, his destination was a research station located in a remote region of northeastern Peru, accessible only by boat. 
In the Lima airport, he encountered his first surprise. "I had a dissecting microscope and I didn't even make it to the customs line," Adams said. "They came up and said, 'You have to come to this back room so we can check things out and make sure it's okay.' It was like 1 in the morning and this was a three-hour detour. It was definitely an experience."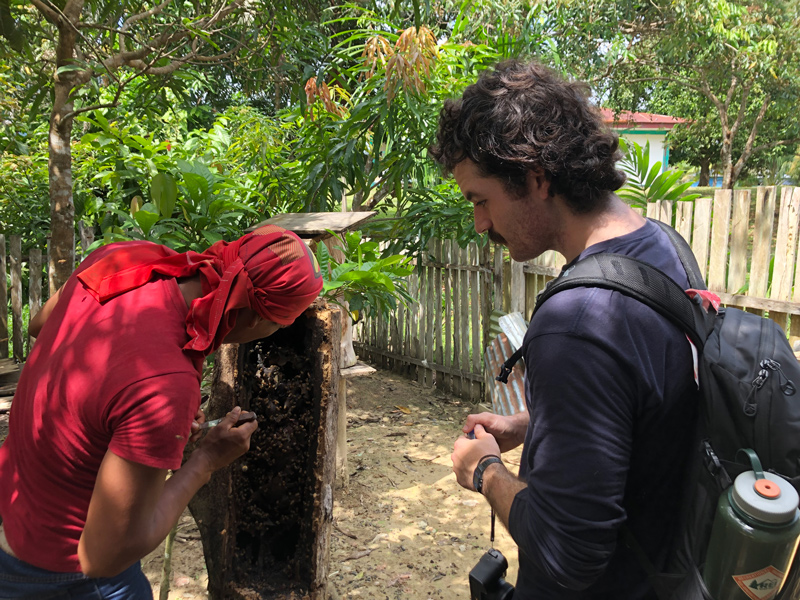 Adams eventually arrived at the research station located near several Maijuna indigenous communities. He plunged into his work, researching the behavior and life cycle of native, non-stinging species of bees. The Maijunas were instrumental in helping him learn about these bees, as well as about their community's bee management practices. 
His second surprise of the trip was realizing that meeting the Maijuna people would have a lifelong impact on him. He now hopes that his research can ultimately affect social change.
"My research is absolutely focused on the scientific component of these stingless bees," said Adams. "But my personal hope, without letting it influence my research findings, is that my work can show off the biodiversity of this region and the importance of this land and the people who live there."
Learn more about the research projects of the other 2023 Plastino Scholars. 
Interest meetings on Oct. 5 and Oct. 16
The Plastino Scholars Program was established in 2007 by a gift from UD alumnus David A. Plastino. The program awards study grants up to $6,000 to selected undergraduates who exhibit extraordinary talent, promise and imagination. 
Find out what it takes to become a 2024 Plastino Scholar at interest meetings scheduled for Thursday, Oct. 5 at 5 p.m. and Monday, Oct. 16 at 7 p.m. Both meetings will be in room 205/206 of McDowell Hall, 25 North College Avenue, Newark. 
Current Plastino Scholars will talk about their experiences in the program and the application process. UD undergraduates who are enrolled for at least 12 semester hours and have not completed more than five semesters are eligible to apply. For more information on the program visit www.cas.udel.edu/plastino-scholars.