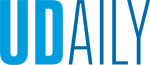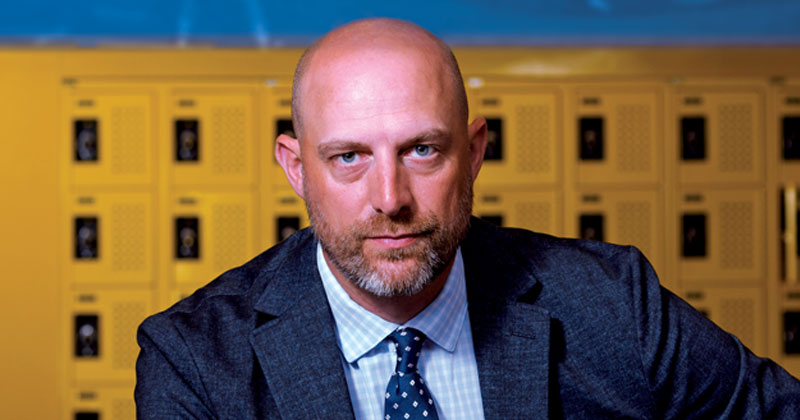 Former Blue Hen QB Matt Nagy donates to Athletics
UD Athletics Department Staff September 08, 2023
Now a coach with the Kansas City Chiefs, Nagy led the Blue Hens to a 38-12 record from 1997-2000
One of the winningest quarterbacks in the University of Delaware record book and a 2021 inductee into the Delaware Athletics Hall of Fame, Matt Nagy has already left his mark on the Blue Hen football program. Now, more than 20 years since he was carving up defenses in the Blue & Gold, the generosity of Nagy and his wife Stacey continues to cement his legacy at UD.
"The University of Delaware and our football program care about both the student and the athlete," Nagy said. "That was very important to me. I was fortunate to build great relationships with so many teammates, coaches, and professors that have really helped my career, both on and off the field."
The Nagy family has made a gift to the future of UD Athletics to support an upcoming facilities project, of which details will be announced at a later date.
"We are so proud of Matt for everything he's done in his career and the role model he is for our student-athletes," Director of Athletics, Community, and Campus Recreation Chrissi Rawak said. "The Nagy's generosity and investment is something that I'm forever grateful for as we continue to provide an exceptional experience for our Blue Hens."
Nagy, who is currently the offensive coordinator for the Kansas City Chiefs, led the Blue Hens to a 38-12 record from 1997-2000 with two NCAA playoff appearances, including advancing to the national semifinals in 2000. Playing under Hall of Fame Coach Tubby Raymond, Nagy had a breakout senior season earning Third Team All-America honors when he passed for then-Delaware records of 3,436 yards and 29 touchdowns. He set the program career standard for completions (502), and his marks for career passing yards (8,214), and touchdowns (58), are still tops among the UD records. His 556 yards passing vs. Connecticut in 1998 remains a UD record.
"UD was one of two schools that believed in me enough to offer me a full athletic scholarship in 1996. That meant the world to me and my family. Stacey has been my best teammate since that scholarship offer. We love the direction and vision that Chrissi Rawak, Coach Carty, and the rest of the coaches have for the future of UD athletics. This is a very exciting time to be a Blue Hen!"
To read more, visit bluehens.com.