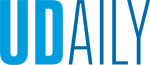 What to know about UD Alert
Article by Christopher A. Vito November 16, 2023
Answering frequently asked questions about the University's safety notification system
Have you ever received a UD Alert?
These notifications are sent from time to time as text messages by the University of Delaware Police Department, as either timely warnings of a potentially serious or continuing threat, or as emergency notifications of an immediate threat to the health and safety of those on campus. All UD Alerts aim to inform the UD community that immediate action is essential.
UD Alerts are one component of the University's larger safety-communication system, which prioritizes preserving the security and wellness of Blue Hens on and around campus. (Other measures include the free, downloadable LiveSafe app, for example.)
"UD Alerts are critically important tools for sharing information with students, faculty and staff," said Patrick Ogden, associate vice president and chief of UD Police, which distributes UD Alerts. "You should expect to receive a UD Alert amid the presence of an ongoing or immediate threat or hazard to our UD community that requires you to take immediate action."
Here is what you need to know about UD Alerts:

What is a UD Alert?
UD Alert is the primary means of communicating important information quickly to ensure the safety of the University community. These federally mandated alerts are delivered via text to provide students, faculty and staff with key details of an incident, including the type of crime and the location, date and time it occurred.
Are there other times when a UD Alert might be sent?
Yes. Criminal activity is not the only prompt for sending a UD Alert. These text-message warnings also can be sent in the event of severe weather (like winter storms, flash floods or tornado warnings); environmental hazards (like a fire, gas leak or chemical spill); or as emergency notifications in confirmed instances of immediate threats to one's health and safety. Examples of the latter include violent civil disturbances, bomb threats and acts of terrorism.
Why does the University send UD Alerts?
The University complies with the federal Clery Act, which was signed into law in 1990 to ensure transparency and accountability around campus crime policy and statistics. UD communicates about all Clery crimes that occur on or within UD's Clery geography when there is a potential serious or continuing threat.
What do I do after receiving a UD Alert?
The purpose of a UD Alert is to communicate that immediate action may be required in order to preserve your safety and the safety of the University community. That's why it is imperative to read the message in full and follow any instructions provided within the UD Alert.
Is a UD Alert sent for every campus crime?
No, a UD Alert will not be sent if the potential threat is quickly mitigated, or if the threat is an isolated incident that does not pose a potential serious or continuing threat to the campus community.
Who is eligible to receive a UD Alert?
University students, faculty and staff are eligible to register for the UD Alert system. Confirm your contact information is accurate and up to date with the University in order to receive UD Alerts when they are sent. Parents, alumni and others can sign up through UDaily, the University's digital news hub, to receive email notifications related to UD Police investigations.
Where can I find additional information about UD Alert?
Review this list of frequently asked questions, provided by UD Police, to learn more about the UD Alert system. Read more about campus safety measures at UD.