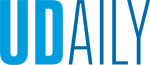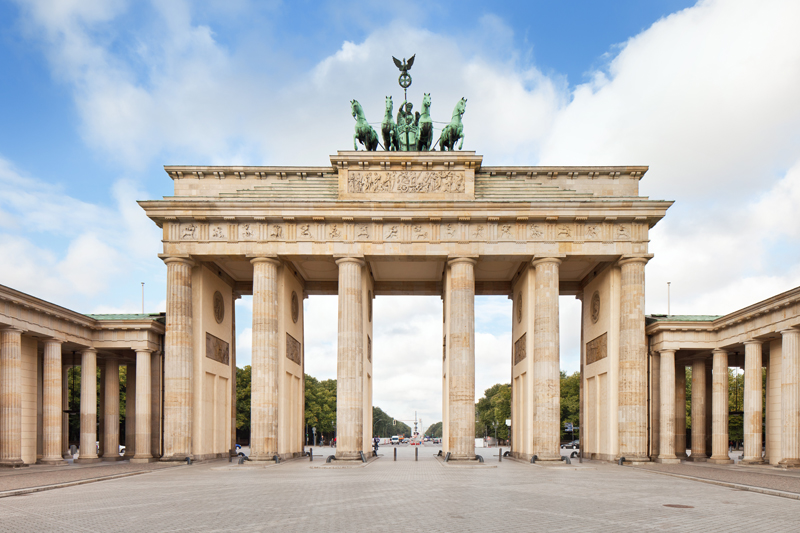 Home Again — Germany
Article by Megan M.F. Everhart Photos by iStock and courtesy of Iris Busch November 15, 2023
Leading a group of UD students on a program to Germany allowed Prof. Iris Busch to see her home country in a new way
Editor's note: The Home Again series shares stories of University of Delaware faculty who have led study abroad programs to their home countries, offering unique perspectives and personal experiences to students.
When Iris Busch, associate professor of German in the Department of Languages, Literatures and Cultures at the University of Delaware, led her first study abroad program to her home country in 1994, it wasn't actually the country where she grew up. East and West Germany had unified into a single nation in 1990 after a half century of separation. That program marked the first time she was able to travel to many areas in the West, including the city of Bayreuth, where the Winter Session program took place.
"I was really nervous, especially to be going to a West German city," Busch said. "I thought, 'How will I be received as a faculty director of a study program from the University of Delaware?' but it was incredibly positive and a wonderful experience." 
Busch grew up in East Germany under the oppressive communist regime, where the government strictly controlled where and how its citizens could travel. She began teaching at UD in 1991, not long after the fall of the Berlin Wall and German reunification, but it was when she led the study abroad program back to her homeland for the first time that she truly realized her place in a democratic nation. 
As a student at the University of Leipzig in the former German Democratic Republic (GDR or East Germany), Busch was fortunate to experience study abroad. The communist Socialist Unity Party, which controlled East Germany from 1949 until the country's demise in 1990, restricted travel to other communist countries, and gaining approval was a rigorous process. After a very thorough background check by secret police, which included "your comings and goings, your boyfriends," she spent her junior year in Havana, Cuba. 
Immersing herself in the language and culture of Cuba was a formative experience, and in her 30 years at UD, Busch has helped dozens of students have similar experiences by leading programs to countries like Argentina and Spain, as well as several programs to Germany. She appreciates that UD's Winter Session structure makes study abroad a regular part of the college experience, in contrast to her own time at university when only select students could participate.
"Students know that to really learn a language well, you need to go to the country," she said. "Many students find a love for the language during the winter, and then they decide to go for a full semester as a major or minor."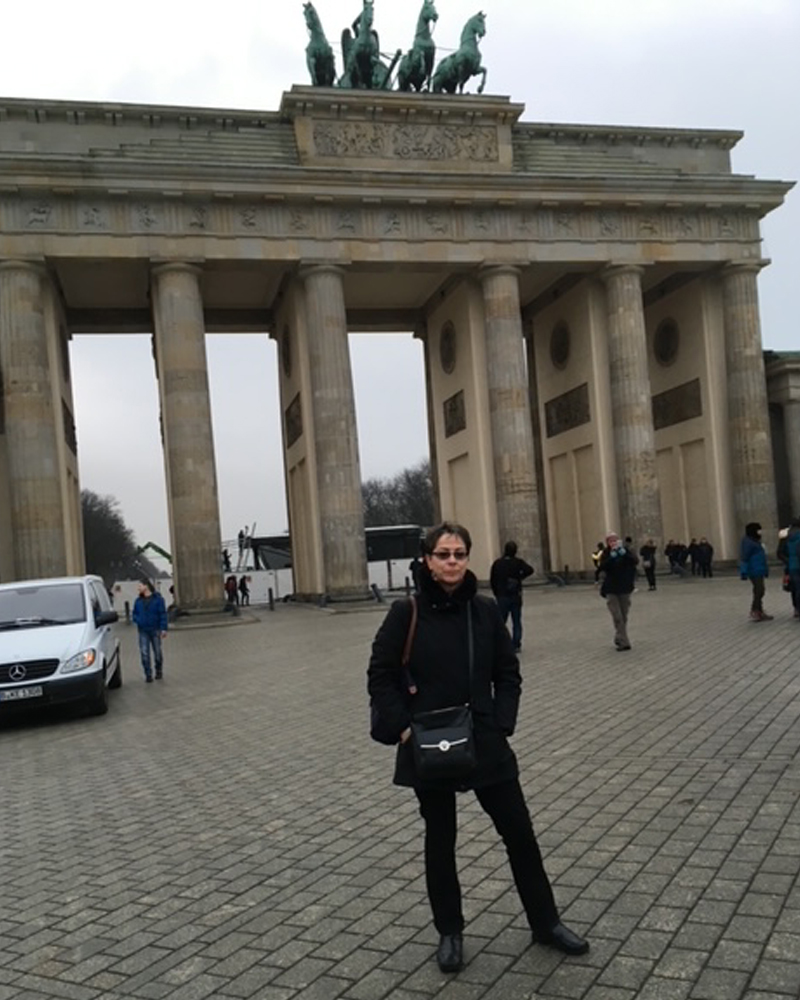 None of the programs she has led at UD have had the same impact as her first time. That 1994 program included an excursion to the nation's capital, Berlin. Even though Busch had grown up only 100 kilometers away, she had rarely seen the city, as under the GDR it was off limits to many East Germans. 
During a guided tour, the group visited the iconic Brandenburg Gate, one of Berlin's most recognizable landmarks. During GDR times, no one could approach the Brandenburg Gate as it stood behind the Berlin Wall, surrounded by barbed wire and guarded by armed soldiers. But in 1994, visitors could finally wander freely through the area. 

Busch recalled the moment she stood before the open gate for the first time.
"I walked from the east side through the gate to the west — and back and forth, and back and forth — just to prove to myself that I could do this," she said. "This really anchored me as a citizen of the free world — that I could suddenly go through this gate and I wouldn't get shot. It was an emotional moment for me, and my students noticed it, too. I think for them, it was also a moment in history."
Study abroad
Students who would like to learn more and explore study abroad options for the 2024 Winter Session and beyond should contact UD's Center for Global Programs and Services, which can provide information about the application process, scholarships and financing. Please also visit the UD Abroad Blog for student perspectives on the study abroad experience.
From Delaware to the World
2023 marks the 100-year anniversary of study abroad, pioneered at the University of Delaware in 1923 when UD language professor and World War I veteran Raymond Kirkbride took eight students to France for their junior year. Today, UD boasts more than 100 study abroad programs in 40-plus countries and has an international student population that hails from over 100 countries. For more, visit udel.edu/studyabroad100.