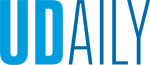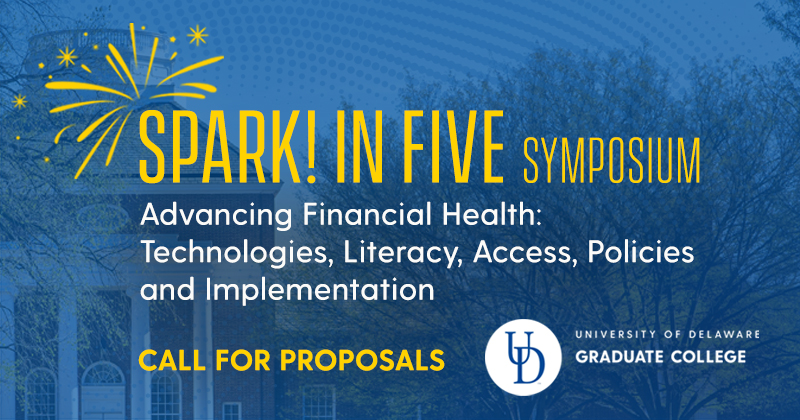 Call to submit Spark! in Five Symposium proposals by Feb. 4
Article by Lisa Walenceus Photo by Cindy Dolan November 09, 2023
Theme is 'Advancing Financial Health: Technologies, Literacy, Access, Policies and Implementation'
The University of Delaware Graduate College invites all UD graduate students and postdocs to submit proposals for participation in the spring 2024 Spark! in Five Symposium by Feb. 4.
Five people will be selected to give five-minute talks about their research on April 18 from 4-7 p.m. at the FinTech Innovation Hub, located on UD's Science, Technology and Advanced Research (STAR) Campus. The theme for this event is "Advancing Financial Health: Technologies, Literacy, Access, Policies and Implementation." Proposals should address the relevance of the theme to the applicants' research.
As examples, research that encompasses the spring 2024 theme could be conducted by:
engineers researching digital technologies
educators enhancing financial literacy
policymakers addressing barriers to safe and equitable access to the financial system
public health experts deploying technology solutions to improve population health
data analysts exploring strategies to promote equity and inclusion

Spark! symposiums are hosted biannually by the Graduate College to support UD graduate students and postdocs in developing cross-disciplinary communication skills. With individual and small group help from expert coaches, Spark! presenters gain confidence in public speaking while learning techniques for communicating their research to diverse audiences. Previously known as the Spark! Symposium, the new Spark in Five Symposium format calls for presentations of five minutes rather than approximately 10 minutes.

For further information, please visit: www.udel.edu/academics/colleges/grad/research/spark-symposium/.