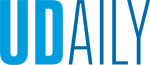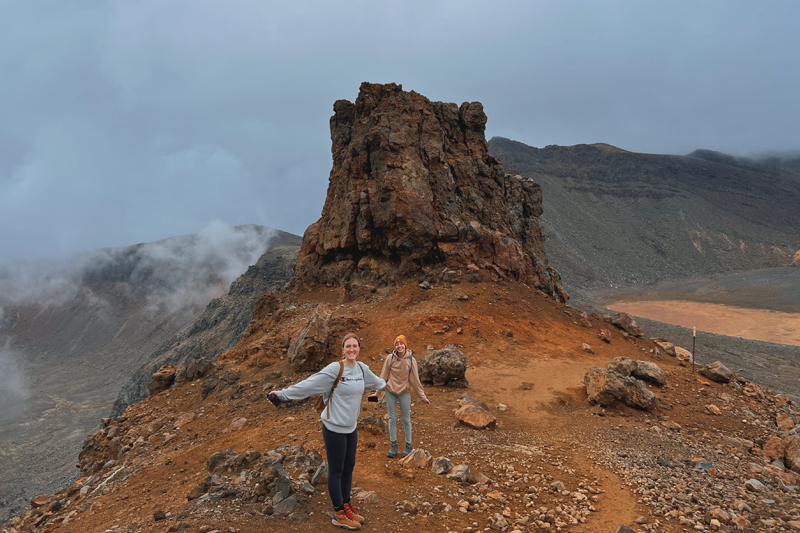 Exploring environmental diversity
Article by Adam Thomas Photos courtesy of Art Trembanis and Claudia Schreier May 11, 2023
Students receive first-hand experience with geology and marine ecology on study abroad trip to New Zealand
When University of Delaware professors Doug Miller, Art Trembanis, Craig Cary and Patrick Gaffney first began offering of a series of study abroad trips to New Zealand, they wanted the program to not just be a study abroad experience in New Zealand, but a study abroad experience of New Zealand and all that the country and the culture entails.
In the seven trips since the program's inception, more than 150 students have traveled to New Zealand, where they receive first-hand experiences with geology and marine ecology, as well as an immersive experience into the culture of New Zealand.
Trembanis said the program precedes his arrival at UD in 2005. Miller, Gaffney and Craig Cary previously led the initial trip to New Zealand.
When he arrived at UD, Trembanis wanted to give students a field-based, hands-on learning experience, and when he connected with Miller, they both realized they could build upon the already successful study abroad experience to New Zealand by adding a geology component.
"I benefited over my undergraduate and graduate career from faculty who had taken on the added effort, risks and challenges of offering study abroad programs, and so that was something I wanted to take-on," said Trembanis, professor in the School of Marine Science and Policy. "I immediately started to wonder where to go. I had lived and worked in Australia for a year under a Fulbright Fellowship, but I had also done a lot of my dissertation work in New Zealand, so I immediately thought about those two places."
After realizing he could lean on Miller and the senior faculty members' expertise, Trembanis thought it made sense to continue the program in New Zealand. The faculty members then started to work on the curriculum, wanting a program focused on combining both marine science and geology.
"The two areas of study go together like chocolate and peanut butter," Trembanis said. "This combination allows field-based experiential learning to be a focal point of the program. There is some in-class lecturing on these trips, but it's a very small fraction of it. Most of it is happening hands-on and in the field, and we always try to emphasize to the students, 'We're going to be on the move. You're going to get your steps in.'"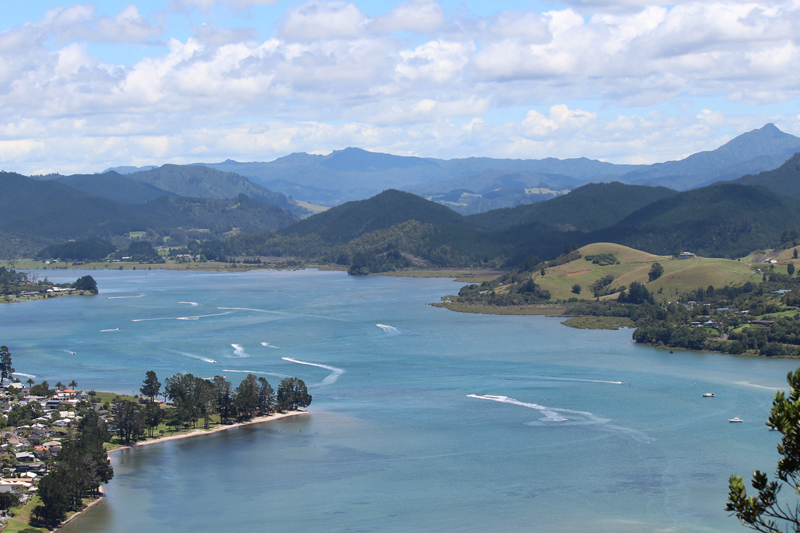 Having a group of students who are studying different subjects allows the students to learn how to study topics in an interdisciplinary manner. 
It also allows the geology students to learn from the marine science students and vice-versa. 
"We will draw on the individual students and say, 'Ok, we're by the water — marine biology students, here's your time to shine.' Or, 'geologists, here's some rocks — can you help us out?'" Trembanis said. "We facilitate that through field activities. They work in groups, they collect data and they have to make sense of it. When we go out, we're not just observing the environment, we're getting samples, measurements, and they're learning how to complete field notes and field logs, and how to synthesize that information and share it with each other." 
Trembanis said one of the big reasons for having the study abroad in New Zealand, and making the country itself a classroom, is the incredible amount of environmental diversity that students can see in a short amount of time. 
New Zealand is about equivalent to the size of Colorado. Trembanis said that in order to see the same amount of diversity in terms of geology and marine ecology in the United States, students would have to travel from Maine to Florida, out to the Rocky Mountains, up to Alaska and then stop in Hawaii. 
"Whereas we can see all of that in three or five weeks in New Zealand," Trembanis said. "In one day, you can go from the east coast of New Zealand to the west coast. It's as if you compressed the whole continent of the U.S. In some places, the different environments are less than tens of kilometers apart from each other."
In addition, they can also explore environments — such as mangroves, volcanic terrains, geothermal and hydrothermal settings, black sand beaches, giant sand dunes, limestone caves, and semi-tropical environments, as well as glaciers and glacial carved fjords — that aren't as common or easily accessible in the United States.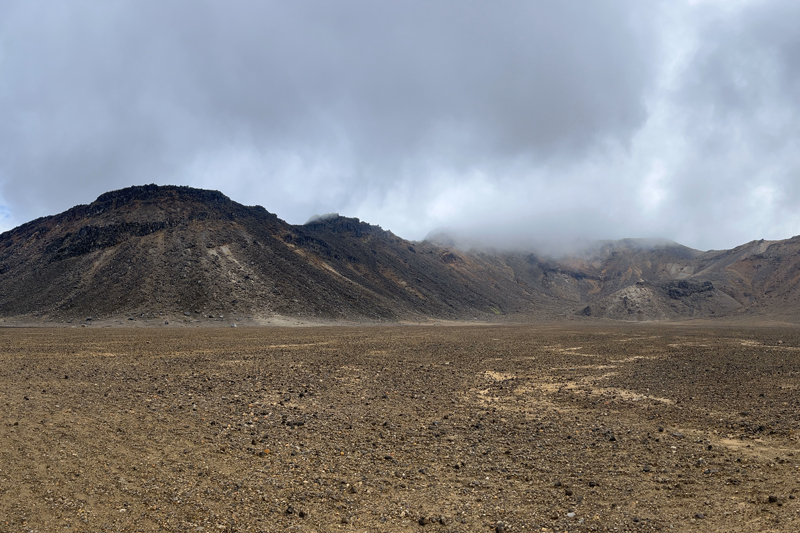 Jonathan Gutsche, a UD alum who went on the 2007 study abroad to New Zealand, said that the experience was incredibly impactful. As a senior entering his final semester at UD when he went to New Zealand, Gutsche said the experience helped shape the remainder of his time at UD as well as the years that followed. 
"I have always felt a connection to the ocean, and this trip really cemented that feeling," Gutsche said. "I still remain close with members of the trip, Art Trembanis included. Art and I stayed in contact after graduation, and I returned to UD in 2009 to begin work on an M.S. in his lab. The trip itself is a truly amazing way to explore a country that I doubt I would have had the opportunity to visit otherwise, with the guidance of a very knowledgeable and caring UD faculty."
Gutsche said that Trembanis and the other leaders showed a genuine excitement and care in introducing students to the natural and cultural wonders of New Zealand and that the trip was such an amazing experience for him that his sister, Alison Gutsche, also a UD alum, decided to go on the trip in 2010.
Claudia Schreier, an Honors senior majoring in oceanography who went on the most recent New Zealand excursion in January 2023, said that the opportunity to get out in the field, especially to hike the Tongariro Trail, was an incredible experience. 
"The hike was about 19 kilometers, and you're hiking an alpine crossing basically between two mountains, and it was grueling," Schreier said. "I didn't think I was going to finish it. But everyone did it and was successful. It was the most unbelievable place because it was 12 miles but throughout the 12 miles, it felt like five different worlds. You started and it was an empty canyon and by the end, it looked like we were in Switzerland with rolling green hills."
Schreier also said that getting to learn more about the native Māori culture was another highlight of the experience — especially getting to stay in a Māori house overnight and learning about how their culture relates to environmental and social issues. 
Trembanis said this is beneficial for the students and speaks to the creation of study abroad at UD by Raymond Kirkbride almost 100 years ago. 
"We'd just come through the horrors of WWI, and the U.S. had practiced isolationism, so we needed to be engaged and involved and more connected to the world around us," Trembanis said. "That's what study abroad has really been about. Then students come back and they discover their own home and place in a different way. Not better or worse, but it's just part of that experience and maturation process." 
After having such a great time during her study abroad excursion, Schreier said that everyone who has the chance to study abroad during their time at UD should take advantage of the opportunity. 
"Definitely try to study abroad while you are here," Schreier said. "We have so many programs that go to so many different places, and it's just an amazing experience."