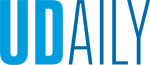 national biomechanics day: youtube.com/watch?v=JbI6kuqAZh8
National Biomechanics Day
Article by Amy Cherry Photo and video by Ashley Barnas May 19, 2023
Local high school students explore careers in biomechanics on UD's STAR Campus
Wearing virtual reality headsets, Delaware high school students were transported to a different world, where they learned about balance in the University of Delaware's Virtual Reality and Orthotics Gait Lab.
They were shown the links between orthopedics and engineering from a demo by The Perry Initiative, a nonprofit that seeks to inspire young women to pursue careers in engineering and medicine. It was co-founded by Jenni Buckley, associate professor of mechanical engineering, and Dr. Lisa Latanza, chair of orthopedics at Yale University.
"Women are often underrepresented in both fields," said Kayla Pariser, a doctoral student in mechanical engineering and program fellow for The Perry Initiative.
Students also learned how gait could be measured using wearable sensors. By walking on an adaptive treadmill, they were taught about how researchers develop improved rehabilitation techniques for stroke survivors.
Just seven teens raised their hands when asked if they knew what biomechanics was at the start of UD's celebration of National Biomechanics Day (NBD) on April 26, 2023. But by the time the immersive experience on UD's Science Technology and Advanced Research (STAR) Campus was complete, at least 100 kids from Padua Academy, William Penn High School, and Conrad Schools of Science saw a new career path for the first time.
This marked the first time NBD was held in person since 2019. Padua Academy students and educators have been coming to the event since its inception in 2016 and see a lot of value in the demonstrations.
"The girls get to see engineering in action; they come here and see real-life applications," said Lisa Kowalksi, who has taught math and biomedical science at Padua for over two decades. "The girls like to see the impact they can have on improving lives."
Pariser watched girls' eyes light up when she told them mechanical engineers do more than just work on planes, trains, and cars.
"Mechanical engineers also focus on the human body as a mechanical system — how we move, why we move the way we do, and how we can improve movement," Pariser said. "In this field, you can work directly with therapists to design and improve rehabilitation techniques for individuals who've had a stroke or suffered other musculoskeletal injuries."
Pariser knew she wanted to pursue a career in healthcare but didn't want to be a clinician. She entered college as a chemical engineering major but switched to mechanical engineering during her sophomore year. She shared her career path with students in hopes of inspiring them to pursue a career in orthopedics or engineering.
"You don't need to know what you want to do at age 18, but start exploring different career paths," Pariser advised the students.
And that's what NBD is all about – exposing students to career paths they had never considered.
"It's an opportunity for students to learn what biomechanics is, and hopefully, imagine themselves in this career in the future," said Jocelyn Hafer, assistant professor of kinesiology and applied physiology (KAAP). She organized NBD on STAR Campus along with KAAP colleagues, Jeremy Crenshaw, Elisa Arch, Eric Greska, and Julia Gray.
"If students don't know what biomechanics is when they go to college, they won't seek out those opportunities," Hafer said.
But when Hafer says it's never too late to become a biomechanist, she means it.
"I didn't know what biomechanics was until after I graduated from college, and it's my career now," she said with a laugh.
Jeremy Crenshaw, associate professor of KAAP, found his love for biomechanics a little sooner — as a junior in college, studying to be a physical therapist.
"Biomechanics intersects with engineering, physics, biology, kinesiology, and even physical therapy," Crenshaw said. "Many students are not aware that this area of science is useful for those pursuing a clinical career."
That's something that interests Juliana Balon, a junior at Padua, who's had previous exposure to The Perry Initiative.
"I love being hands-on, and I have an interest in engineering and health, so I think biomedical engineering is a great way to combine both of my passions and help others," Balon said.
Riley Cross, a senior at Conrad who's preparing to study cardiovascular technology at the University of South Carolina next fall, first learned about biomechanics a few months ago and saw it in action for the first time at NBD.
"During a demonstration, I learned more about what my center of mass could do for me and that I have a problem with leaning forward, so that's something I need to practice," Cross said.
As a volleyball player, a demonstration in Hafer's Gait Biomechanics Research Lab made Cross think about his movements.
"I want to know what happens when I lean forward trying to receive a ball," Cross said. "I'd love to learn more about how the brain works with your body."
Janelys Lanzo, a senior at William Penn, wants to be a physical therapist. She was among the many students who didn't know what biomechanics was until this field trip.
"I loved the gait and the virtual reality labs; they were very interactive," she said. "I could see myself potentially pursuing a career in biomechanics or robotics."
That kind of newfound love for biomechanics is exactly what Crenshaw wants to see.
"National Biomechanics Day is an opportunity for students to start thinking about a career in biomechanics at a time when they're curious," Crenshaw said. "Seeing the technology in our lab in action gives them choices in terms of what they can do with their career."
Four years ago, Hanna Armstrong attended UD's National Biomechanics Day as a junior at Aberdeen High School in Maryland. That day changed her career path.
"I thought I wanted to become a doctor," Armstrong said. "Before NBD, I didn't realize that engineering and medicine intersected. It totally changed my Google search history and my goals."
After observing research using sensors in the Neuromuscular Biomechanics Lab with Jill Higginson, professor of mechanical engineering, Armstrong was inspired to leave her resume. Two weeks later she got a life-changing email.
"She invited me back to work in the lab, and I ended up getting to do my senior biomechanics capstone project on the sensors," Armstrong said. "And I still work in that lab today, in a different iteration of applying those same sensors."
Armstrong is now a junior honors student at UD, majoring in biomedical engineering and minoring in biomechanical engineering and materials science. This summer, she'll be interning with Edwards Lifesciences in Irvine, California, which makes patient-focused innovative technology. She aspires to teach and run her own biomedical engineering company that makes wearable tech.
"Every person that I've met at UD has never questioned my ability to do anything," Armstrong said. "That's pushed me to do more, and it was the opposite in high school. I was the minority of minorities being one of two Black girls in the STEM program. So, the UD community has been so accepting and inspiring."
NBD is one of Kowalski's favorite days of the year. The long-time Padua educator has deep ties to UD. She's a 1987 graduate of the College of Education and Human Development. Both her children are also UD alumna. Gabrielle Kowalksi graduated from the College of Health Sciences with a bachelor's degree in exercise science and went on to get her doctorate in occupational therapy. Rebecca Kowalski graduated from UD in 2017 with a bachelor's in biomedical engineering. She's now a second-year surgical resident at the University of Maryland.
"They both love their careers," Kowalski said. "Here at UD, my daughters got to see all the different possible paths."
And the learning for Padua students doesn't end on NBD. Kowalski, who can point to several students, who've gone on to pursue biomedical or biomechanical engineering, said they talk about their NBD experiences in her biomedical science class.
"Exposing these girls to careers outside traditional roles is important," Kowalski said. "A lot of them think the medical health sciences field is out of their reach because they hear engineering and think they can't do it. Traditionally, women are underrepresented in these fields, and Padua is an all-girls school so we must make sure they understand they can do this."