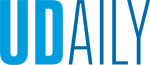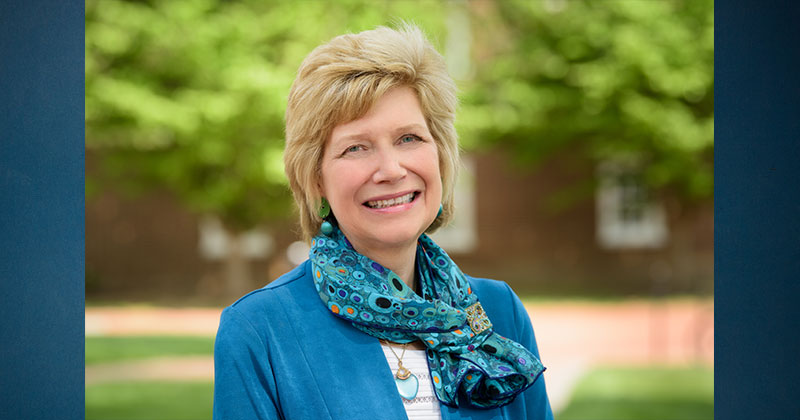 Interim dean appointed
Article by UDaily staff Photo by Evan Krape May 31, 2023
Debra Hess Norris to serve as interim dean of College of Arts and Sciences
Debbie Hess Norris, a long-time member of the University of Delaware faculty, highly regarded scholar and respected administrator, has been named interim dean of the University of Delaware College of Arts and Sciences, President Dennis Assanis and Provost Laura Carlson announced today. Her appointment will be effective Aug.1.
She will succeed John Pelesko, who earlier this spring announced that he is stepping down to become provost and senior vice president for academic affairs at the New Jersey Institute of Technology.
A member of the University's Board of Trustees since 2017, Norris will recuse herself from activities as a trustee while she serves in this role.
Norris, a UD alumna, chairs the highly ranked Department of Art Conservation and is a professor of photograph conservation, the Unidel Henry Francis du Pont Chair of Fine Arts and the director of the Winterthur/UD Program in Art Conservation.
"In the many roles Debbie Hess Norris has held throughout her career at UD, one constant has been her belief in the mission of the University and its people," Assanis said. "I am confident that she will bring her passion for excellence and unparalleled depth of knowledge and insight to lead the College of Arts and Science as an esteemed alumna, professor and seasoned administrator."
"Debbie is highly regarded across campus and beyond, well-recognized throughout the world for her leadership, dedication and advocacy within art conservation. She brings all of these elements to this interim role for the largest college at our University," Carlson added. "I am delighted that she has agreed to serve, and look forward to working with Debbie to advance the college and the University as a whole."
Norris said, "I have had the privilege to study and work at the University of Delaware and within the College of Arts and Sciences for nearly 50 years. This is a community I treasure. I am therefore honored to work in this interim capacity with President Assanis, Provost Carlson, our deans and other senior leadership teams across campus and within the College of Arts and Sciences, including our associate deans, chairs and directors, as we continue to advance the success and engagement of our remarkable students, faculty, staff and alums. I look forward greatly to working together within CAS and our entire college community as we further strengthen our teaching, research, creative endeavors and community partnerships, while fostering cultural understanding, equity and inclusion, sustainability, well-being and joy."
About Debra Hess Norris
Norris graduated magna cum laude with an interdisciplinary bachelor of arts degree in chemistry, art history, and studio art and master's degree in conservation from the University of Delaware.
Since 1985, she has authored more than 45 articles and book chapters on care and treatment of photographic materials, emergency response, ethics, and conservation education; and taught more than 160 workshops and seminars (onsite and online) for conservators and allied professionals on the preservation of photographic collections worldwide.
She has held numerous administrative roles at UD, many of them in the College of Arts and Sciences. She has served as interim associate dean for the arts and humanities (2006-07), associate dean for the social sciences (2007-08), interim associate dean for the arts (2011-12), associate dean for graduate education (2010-12) and interim associate dean for the humanities (2016-17). In addition, Norris co-chaired the University of Delaware Path to Prominence strategic planning process (2007-2009), served on the planning committee for Delaware Will Shine (2015-17) and the Middle States Accreditation Committee (2020-21) and served as vice provost for graduate and professional education (2008-10).
A dedicated fundraiser for the Department of Art Conservation, she has secured more than $30 million in external grants.
Off the campus, Norris' leadership includes serving as the chair of Heritage Preservation (2003-2008) and president of the American Institute for the Conservation of Historic and Artistic Works (1993-97); president of the Conservation Center for Art and Historic Artifacts Board (CCAHA), U.S. commissioner to UNESCO, and project director of the Mellon Foundation Collaborative Workshops in Photograph Conservation.
Norris serves on the Alliance for Historically Black Colleges and Universities( HBCU) Museums and Galleries Board, the Foundation for the Advancement in Conservation Board, the ICOM-CC FUND Board, the External Advisory Board for Research for New York University Abu Dhabi and many advisory councils.
Her many honors include being inducted into the University of Delaware Alumni Wall of Fame and being named a Francis Alison Scholar, UD's highest faculty honor.