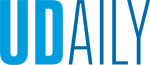 CAS dean named provost at NJIT
Article by UDaily staff March 20, 2023
John Pelesko to take new position Aug. 1
John A. Pelesko, dean of the University of Delaware College of Arts and Sciences (CAS), will step down this summer to become provost and senior vice president for academic affairs at the New Jersey Institute of Technology (NJIT), where he earned his Ph.D. in mathematical sciences. His appointment is effective Aug. 1.
"On behalf of the entire University of Delaware community, congratulations to John on this exciting new role at NJIT," said President Dennis Assanis. "For more than two decades, John has been an invaluable contributor to the UD community in countless ways through his teaching, research, leadership and dedication to students and colleagues. I have deeply valued his insightful perspective and his commitment to excellence. We will miss him, and we wish him great success at NJIT."
There will be a national search for Pelesko's successor, with details forthcoming.
"As dean of UD's largest and most academically diverse college, John has inspired CAS to grow and thrive in new and exciting ways," Provost Laura Carlson said. "He helped position CAS for future success, and we are grateful for his service to the University."
Pelesko was named dean of the College of Arts and Sciences in 2019, after serving as interim dean for a year. During his tenure, he led the program planning team for Building X, the state-of-the-art science research and teaching facility now under construction on East Delaware Avenue. Among his other accomplishments, he created the college's enrollment management team and undergraduate recruitment strategy, resulting in CAS' largest incoming class, and he worked in partnership with departments and schools across CAS to recruit nearly 150 new faculty. Pelesko also worked with the Department of Women and Gender Studies to create the Center for the Study and Prevention of Gender Based Violence and supported the elevation of the Department of Music to the School of Music. In addition, he worked with the CAS Dean's Advisory Council to create alumni and peer-to-peer mentoring programs for CAS students and launched the CAS Student Success Center that provides both curricular advising and co-curricular support.
Commenting on his time at UD, Pelesko said, "For the past five years, countless times I've begun remarks with 'My name is John Pelesko and I have the great privilege of serving as dean of the College of Arts and Sciences.' It has been a tremendous privilege and honor, and I will miss being able to say those words. I am incredibly proud of the many accomplishments of our faculty, students and staff, and I look forward to hearing about all of the great accomplishments that I am certain lay ahead for CAS."
At NJIT, Pelesko will work to enhance its educational programs and grow its research portfolio through federal, state and industry partnerships. More broadly, he'll work closely with NJIT President Teik C. Lim and the Board of Trustees to identify, communicate and achieve NJIT's academic priorities.
In announcing his appointment, Lim said, "John's extensive experience as an educator and administrator as well as his familiarity with and passion for NJIT's mission will enable him to provide the academic leadership that we need to fulfill our commitment to excellence and global impact through education, research, economic development and engagement."
One of only 35 polytechnic universities in the United States, NJIT is an R1 Carnegie Classification research university that offers more than 125 undergraduate and graduate degree programs.
About John Pelesko
Before being named interim dean of the college in 2018, Pelesko served as associate dean for the natural sciences of the College of Arts and Sciences from 2016-18 and was interim associate dean in 2015-16. As the college's associate dean, he had oversight of six departments in the natural sciences — mathematical sciences; biological sciences; chemistry and biochemistry; physics and astronomy; psychological and brain sciences; and linguistics and cognitive science — that are home to a third of the college's undergraduate majors and the majority of its graduate students, as well as more than 160 faculty members.
Pelesko also was responsible for secondary teacher preparation in the college, the Delaware Teachers' Institute and educational programming in UD's Harker Interdisciplinary Science and Engineering Laboratory.
Chairperson of UD's Department of Mathematical Sciences from September 2011 to January 2015, he was director of graduate studies in the department from September 2009-11.
His University-wide service includes work with the Data Science Initiative, the Honors Program Task Force and the General Education Task Force. He served as president-elect and president of the college's Faculty Senate from 2008-10 and received the college's Outstanding Faculty Teaching Award in 2006.
Pelesko is the author of the highly regarded books Self Assembly: The Science of Things That Put Themselves Together, published in 2007, and Modeling MEMS and NEMS, published in 2002, as well as several book chapters and numerous research articles in scholarly journals.
Before joining the UD faculty in 2002, he taught at the Georgia Institute of Technology and was a postdoctoral scholar at the California Institute of Technology.
He earned his bachelor's degree cum laude with distinction in pure mathematics at the University of Massachusetts at Boston and his Ph.D. at NJIT.
About the College of Arts and Sciences
The College of Arts and Sciences (CAS) is nationally recognized for its exceptional educational experiences and for integrating instruction, research, and public engagement. With 24 academic departments in the arts, humanities, social sciences, and natural sciences, more than 25 centers, programs, and institutes, and featuring outstanding research and teaching facilities, CAS serves over 7,500 students, supported by more than 400 staff and 600 faculty members. The college's faculty members emphasize the enduring value of an arts and sciences education and a deep commitment to excellence in scholarship and all forms of creative and intellectual expression.