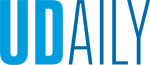 In Memoriam: Gerald Cole
Article by Dante LaPenta May 26, 2023
UD colleagues mourn food and resource economics professor, department chair
University of Delaware professor emeritus Gerald Cole passed away earlier this month surrounded by family.
Dr. Cole's UD career spanned from 1963 to 1998 in the Department of Food and Resource Economics (now Applied Economics and Statistics), spending time as a professor and department chair. He retired from UD in 1998.
Former students and faculty colleagues shared their appreciation for Dr. Cole, noting his impact on their careers. Known for his wise counsel, he mentored hundreds of students on their path to careers in industry and academia.
"I first met Gerry during my second semester as a freshman [in 1969]. He taught Introduction to Agricultural Economics. It is safe to say that he and that course set me on the path to a career in agricultural economics and academia," recalled Steven Hastings, professor emeritus. "From that time, he was a mentor and friend. Ultimately, I worked with him as a colleague and for him when he was department chair."
A committed researcher, Dr. Cole was the first the develop a model used for an annual farmland assessment.
"Gerry was an important part our outreach to the agricultural community in Delaware," noted Tom Ilvento, professor. "I met Gerry when I arrived in 1996. He was welcoming, supportive and a good colleague."
Dr. Cole embraced the University's global spirit and initiatives. During his UD career, he lived in Denmark, Austria, Slovakia and Vermont, teaching at universities in each of these locations. His last trip was to Campobasso, Italy, where he consulted on the best use of land.
Late in his faculty tenure and shortly after his retirement, Dr. Cole's colleagues awarded the Gerry Cole Award to worthy graduate students as a way to honor his career.
Read Gerald Cole's obituary to learn more about his life and career.