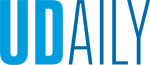 UD baseball player Chris Grome is pursuing a master's degree in mechanical engineering: youtube.com/watch?v=qbP6tSMH5Pg
Chris Grome's guide to the galaxy
Article by UD Athletic Department Photos by UD Athletic Department and courtesy of NASA | Video by UD Athletic Department May 23, 2023
UD baseball player is pursuing a master's degree in mechanical engineering
In Division I baseball, University of Delaware pitcher Chris Grome is likely one of a kind.
Grome already has an aerospace engineering degree and he is the only Division I baseball player to be a part of the United States Nuclear Regulatory Commission fellowship program. He is, quite literally, a rocket scientist.
All his credentials were fueled by a fondness for the cosmos and the universe in his youth, something that has come full circle in his collegiate life.
"As a young kid, I always had an inherent curiosity about how things worked, always taking an interest in science classes we had in school," Grome said. "As I got into high school, I became more curious about the stars and our place in the universe and I wanted to contribute to that."
Grome is pursuing a master's degree in mechanical engineering at UD after completing his bachelor's degree at Rensselaer Polytechnic Institute (RPI), in Troy, New York. He still had athletic eligibility under National Collegiate Athletic Association rules.
Grome will be with the Blue Hens on Wednesday, May 24 when they play the College of Charleston in the first round of the Colonial Athletic Association tournament in Mt. Pleasant, South Carolina.
Christopher Nolan's movie Interstellar came out in theaters when Grome was in high school, something he links to be a big reason why he decided to pursue a degree in aerospace engineering. When he was starting college, he said, he thought the major would help him work in the aerospace engineering industry, and perhaps for NASA.
"Having success in my undergraduate classes, I was invited to apply to RPI's accelerated Ph.D. program," Grome said. "I still had an inherent curiosity for science classes and knew I wanted to do something physics related, and I am more interested in the research side [as opposed to] industry, so that is what I decided to do in graduate school."
Grome said he often utilized the linear particle accelerator laboratory at RPI, which set him on a path to explore nuclear engineering.
Needing a research adviser, he found Professor Wei Ji, who introduced Grom to researching radiation hardening for power electronics, which got him hooked on nuclear engineering.
The accelerated doctoral program at RPI allowed him to apply for fellowships as a senior. He applied to NASA, the Department of Energy and the U.S. Nuclear Regulatory Commission, to which he submitted a research proposal for radiation hardening of power electronics.
"Electronics in space are extremely susceptible to radiation and induce burnout, and we saw that in Chernobyl when they were trying to clean it up with robots, because radiation fries the electronics," he said. "Radiation-hardened electronics is developing a design that could be more tolerant to radiation, so we proposed that to the NRC and I got accepted into the program that spring."
Working with the NRC, Grome receives tuition payments and a weekly stipend for his research, which gives him the creative freedom to pursue the topic they approved and run simulations in the lab.
So, how did he wind up at UD following all this?
"Baseball was the driving factor," Grome said. "Playing five years at RPI, I was a bit jaded with academia and the Division III lifestyle, and there were going to be some financial changes [at RPI] that would leave my research topic up in the air, so I looked for a new opportunity."
Earning First-Team All-Liberty League in 2022, Grome used that and his academic research off the field to pursue a Division I opportunity, which he found on Greg Mamula's baseball team at Delaware. In addition, as a mechanical engineering graduate student within UD's College of Engineering, he works closely with Professor M. Zubaer Hossain in his research.
However, to recognize his work off the baseball diamond, one has to also recognize that there are two different versions of Grome — the one in the classroom and the one on the mound.
On the field, he's a reliable left-hander; one who you'll see starting games or coming out of the bullpen, and a guy who just loves the game. You'd never know that he is researching radiation-hardened electronics.
"Ironically, on the baseball field, [Chris] is very simple, and he just enjoys being on the field," Mamula said. "He's just one of the guys out there. He fits in well, he'll be working the ball bucket during BP and will be dancing, and I sure hope the best three or four hours of his day are on the field."
Grome echoed the sentiment, noting that he did not set any specific goals for the upcoming season, he just wanted to help the team in any way possible.
He has already completed his thesis and is now working on submitting it to publications to be peer-reviewed, all while competing at the highest level on the baseball diamond.
"To his credit, the balance that he can obtain between being a good Division I baseball player and such a high-level student, there's no loss from effort or focus," Mamula said. "It's all still there even though he is spending time and energy with what he is doing academically."
Grome appeared in 43 games for the Engineers over three seasons but still had some adversity to face before even stepping on the baseball field for the Blue Hens. Toward the 2022 season, he experienced severe back pain which rendered it hard for him to walk.
"After a start during summer league, I could hardly walk off the field. After going to a doctor and getting it checked out, I found I had a stress fracture in my back," he said. "That led to six months of exclusively resting and limited exercise and baseball."
Grome was thrown into the fire following his injury almost immediately. His first start at the Division I level came against the defending national champions in Ole Miss, allowing eight runs (seven earned) in just two innings, allowing two home runs.
"It was the first time I had been on the starting mound since May of 2022, and facing the national champs was going to be a difficult task," he said. "That start did not go the way I wanted it to have gone."
However, he had the opportunity to settle in following that start. In the next 10 appearances, he has allowed three runs or less in each and just two home runs total.
"I did not start throwing on the mound again until January after the injury," Grome said. "As I kept progressing, my control and confidence in pitches and off-speed came back and I gained trust in my entire arsenal."
One thing Grome does that you see in a few pitchers at the Major League level, such as Rich Hill or Nestor Cortes Jr., is experiment with a different arm slot. At times, Grome will drop down to sidearm to attempt to throw off the hitter, which he has no rhyme or reason for when he does it.
"It just makes it a tough at-bat for the hitter," he said. "I've been doing it for the past three years or so, and every time I have done it in intrasquads or scrimmages, my teammates have told me that it makes them feel uncomfortable. It keeps them intimidated, in a way."