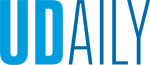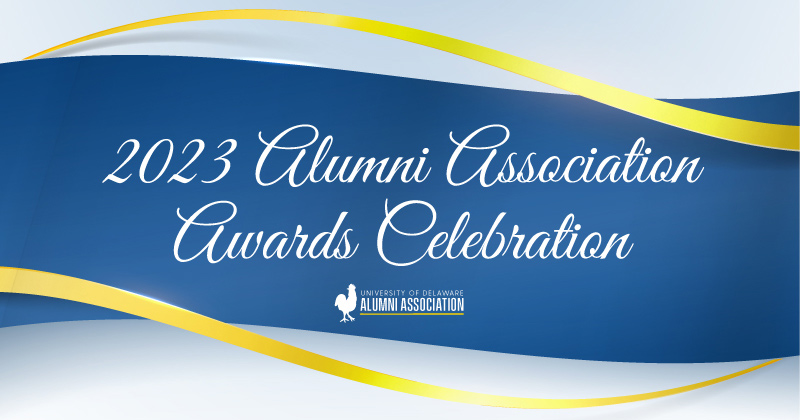 Leading the way
Article by Megan Maccherone Graphic created by Jess Collins | Photos courtesy of Udit Batra, Claire M. DeMatteis, William Lafferty, Michael B. Seitel, Lynn Kokjohn and J. Matthew Scarborough May 31, 2023
Meet the 2023 UD Alumni Association Award Recipients
The University of Delaware Alumni Association (UDAA) announced the 2023 recipients of the Alumni Wall of Fame Awards and the Outstanding Alumni Awards, which will be presented at a celebration on Friday, June 2, during Alumni Weekend.
Alumni Wall of Fame Awards
The Alumni Wall of Fame Award recognizes outstanding professional and public service achievements by UD graduates as well as their connection to their alma mater and community service. This year's recipients are Udit Batra, Class of 1991; Claire M. DeMatteis, Class of 1987; William Lafferty, Class of 1985; and Michael B. Seitel, Class of 1987.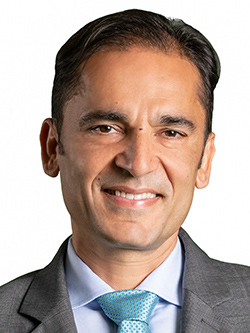 Udit Batra is a distinguished figure in the life sciences sector, with a career dedicated to solving critical problems and making a significant impact on patient care. He began his journey in the pharmaceutical industry, specifically in the consumer health sector, where he played a crucial role in creating life-changing medicines and treatments. Currently serving as the president and chief executive officer at Waters Corporation, Batra continues to drive innovation and advance analytical instruments and software for various scientific fields. Under his leadership, Waters Corporation has undergone a remarkable transformation, experiencing sustained rapid growth. 
Beyond his professional achievements, Batra maintains a strong connection with UD, where he pursued his undergraduate degree in chemical engineering. He and his wife give back to the University by supporting the Batra Family Scholarship for Chemical Engineering. He has also partnered with UD to establish Immerse Delaware, an innovation and research laboratory that fosters collaboration between industry and academia, focusing on advancements in biotherapeutics manufacturing processes.
Batra's dedication to community service, both in the U.S. and India, is highly commendable. He has championed science education initiatives for underprivileged students, launched the Waters Student Academy program, and supported scientific instrument donations and mentoring programs with Historically Black Colleges and Universities (HBCUs). He also serves on Boston Children's Hospital's Trust Board.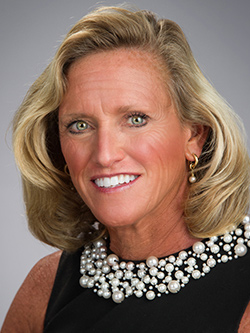 Claire M. DeMatteis has made an immense impact on her home state throughout her impressive 25-year career as an attorney and public official. Currently serving as Secretary for the Delaware Department of Human Resources, DeMatteis oversees employment and policies for more than 16,000 state employees. She has a strong commitment to modernizing the state's post-pandemic workforce and increasing professional development opportunities including diversity and inclusion training, leadership development, and mentorship programs. 
DeMatteis' extensive professional experience includes serving as counsel to Delaware Governor Carney and as counsel and legislative advisor to then-U.S. Senator Biden for 10 years. She was also a partner at Stradley Ronan and counsel to Catalina Marketing and Affinity Health. 
In 2019, DeMatteis became the first woman to lead Delaware's Department of Correction, prioritizing public safety and offender rehabilitation and implementing more than 40 reforms within one year following a riot and murder of a correctional officer in the state's maximum-security prison. 
DeMatteis has also contributed significantly to the community, serving on several boards, including the Nemours Board, the Biden Breast Health Initiative, the Delaware Commission for Women Rotary International and the UD Board of Trustees. She has previously received multiple UD alumni rewards for her incredible service and accomplishments.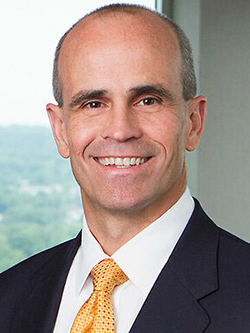 William Lafferty, an accomplished lawyer and litigator, has been making significant contributions to the corporate and commercial litigation field in Delaware and nationally for more than 30 years. As partner and attorney at law firm Morrison, Nichols, Arsht & Tunnell, he has worked on cases involving mergers and acquisitions, proxy contests and shareholder class and derivative actions, representing clients such as Abbott Laboratories, Berkshire Hathaway, Facebook, Google and United Technologies Corporation.  
Throughout his career, Lafferty has received numerous awards and honors, including being ranked in Chambers USA: Guide to America's Leading Lawyers, listed in The Legal 500 US, ranked number one on the "Top 10" list for Delaware and recognized by U.S. News & World Report/Best Lawyers, to name a few. He is also a Fellow of the American College of Trial Lawyers and has written several articles on Delaware corporate law.
In addition to his litigation practice, Lafferty advises corporate clients and boards of directors on transactional matters and serves on several advisory boards, including UD's John L. Weinberg Center for Corporate Governance. He also serves on the Board of Trustees, the Athletics Visiting Committee, Friends of the UD Library and is involved in alumni volunteering and fundraising efforts.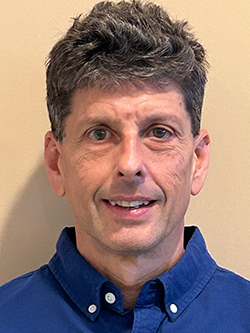 Michael B. Seitel, CEO of Norwalt Design, is a highly accomplished leader in the engineering and manufacturing industry. In 2020, his company rapidly responded to the Covid-19 pandemic by designing and manufacturing a high-speed, high-volume automation system to assemble rapid test kits. By spring 2021, Norwalt's machines had the capability of producing over 1.7 million test kits per day.
Through Seitel's leadership, the company founded by his father in 1971 has grown to be more customer-focused, with over 70 employees, and has won UD's Horn Entrepreneurship 17&43 award. Seitel promotes a work culture focused on inclusion and collaboration and has led an apprenticeship program where participants gain hands-on experience.  
Seitel is also committed to building workforce development programs throughout the region to train the next generation of engineers. He has participated in numerous community service activities, including a partnership with Bridging the Gap, a program that provides opportunities for underrepresented students to learn about and become involved in the engineering industry. 
Seitel has remained actively involved with the UD's Department of Mechanical Engineering and as a proud parent of a current UD graduating senior and a 2018 graduate. He has sponsored senior-design projects for the past six years, hired UD alumni and cultivated a spirit of giving back within his employees. He is a major gift donor, providing generous support to UD's Design Studio.
Outstanding Alumni Awards
The Outstanding Alumni Awards are presented annually to two alumni in recognition of their exemplary work on behalf of the University of Delaware and/or the UDAA. This year's recipients are Lynn Kokjohn, Class of 1978, and J. Matthew Scarborough, Classes of 1996 and 1997.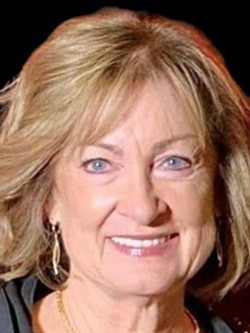 Lynn Kokjohn has a long and dedicated history of service to the UD community. She is a Delaware Diamonds Society donor and a 25-year UD football season ticket holder. Kokjohn served on the UDAA board for four years and as a volunteer on the Admission Support Team. She is a third-generation UD graduate and two of her sons are also UD alumni. 
A retired DuPont manager and former co-owner of Fauxbulous FX Inc., an interiors finishing and remodeling business, Kokjohn now focuses on philanthropy and community service. She chaired the Family Law Commission for Delaware from 2009-2015, participated in the Delaware Commission on Early Education and the Economy and volunteered with the Sussex County Development Committee's Fund for Women. In 2015, she won the Driving Force Award for advancing the fund's mission throughout the state. Kokjohn served as vice chair and state chair for the fund's State Board of Directors and now holds the position of chair emerita. 
Kokjohn has also served on the boards of the Harry K Foundation, the Cancer Support Community in Sussex County and Beebe Medical Foundation. In 2019, she was elected as president of the Rehoboth Beach Country Club Board of Directors — the first woman to hold this position in the board's 95-year history.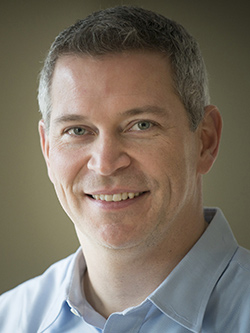 J. Matthew Scarborough is a Delaware Diamonds Society donor with an impressive academic background, having received a bachelor's in mechanical engineering, a master's in economics and a master's in business administration from UD. As a student, he was a distinguished Eugene du Pont Scholar and an active member of the Spirit Squad.
Scarborough has remained involved at UD through volunteer leadership roles. As the chair of the Honors College Dean's Advisory Council, he has been instrumental in providing crucial leadership that has facilitated the transformation of the Honors Program into a college. He was also an active member of the UD Alumni Association Board of Directors and helped create the Alumni Enrichment Awards and Alumni Scholars Awards while serving. He has been a guest speaker on the topic of entrepreneurship and has helped UD attract Eugene du Pont Scholars and other major scholarship award recipients. Additionally, he has served on the Distinguished Scholars selection committee for 19 years.
Scarborough is currently the president and CEO of Bridgeforce Data Quality Solutions, where he has been since its creation. He has spent his career at the intersection of business and technology and has helped clients with challenges including early adoption of digital collections, responses to the credit crisis, organizational realignment, aligning business processes, technology-enabled change and managing the regulatory environment. He has also hired numerous UD alumni during his time at Bridgeforce.
The Alumni Award recipients will be recognized along with the recipients of the 2023 Warner and Taylor Awards for Outstanding Seniors, Brenden Swanik and Aniya Brown. 
To learn more about the UD Alumni Association Awards, visit the Scholarships and Awards page or email alumni-association@udel.edu.