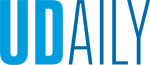 Study abroad in Ireland
Article by Artika Casini Photos courtesy of John Montaño March 16, 2023
UD Professor ​John Patrick Montaño shares insight and expertise on the country
Ah, the Emerald Isle — famous for its lush, green fields and rich history.
​John Patrick Montaño is an expert in this history, directing the University of Delaware's European Studies Program, heading UD's Irish Studies minor, and leading numerous study abroad trips to the famous island, where he teaches courses on Modern Ireland and Society and Culture.
On the eve of St. Patrick's Day, the UD professor answered a few burning questions about the country, and what it's like to teach, learn and study there. 
Q: What's the difference between teaching material in Delaware versus abroad?
Montaño: Having the places and sites available to bring the history to life. From historic buildings to landscape, from architecture to geography, students get an amazing opportunity to understand history and society.  
Q: Are there specific things you like to teach abroad, or any "aha moments" you particularly delight in?
Montaño: Although the pub [public house] is a very big part of Irish culture, it is not (often) seen as a competitive sport, but rather a convivial part of social life that usually involves people of all ages and generations at the same time. I encourage students to learn from a list of traditional songs I distribute [favorites include "Minstrel Boy" and also "The Leaving of Liverpool"]. I enjoy hearing tales of some of them actually joining in the "sing-song" that breaks out most nights — it proves a fantastic way to make friends.
Q: Students who choose this study abroad experience tend to be…
Montaño: History and literature majors, but there's also a steady contingent of STEM majors who need to fulfill requirements. And, of course, several students with Irish ancestry.
Q: What's your advice to anyone traveling to this country for the first time?
Montaño: Be ready and open to conversations — the Irish are as garrulous, charming, generous and funny as advertised.
Q: Any fun facts about Ireland that you love sharing at parties?
Montaño: People are always surprised to learn that Ireland is the only country in the world with a smaller population now than in 1845 (think famine).
Q: What's your most memorable study abroad story?
Montaño: When visiting the oldest continually inhabited castle in Ireland, the Talbot's at Malahide, our group came to the final stop, the dining room. It was where many ghosts are said to reside. Mid-story, one of our group members dropped to the floor unconscious. She was revived and swore ever after she had seen a ghost.
The deadline for many Winter 2024 study abroad applications is Thursday, April 20, 2023. For more information or a full list of upcoming study abroad programs, visit https://www.udel.edu/academics/global/study-abroad/study-abroad-programs/.