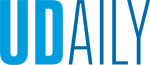 Open hours with the provost
Article by Lee Ann Smith Desper Photo by Evan Krape March 24, 2023
Provost Laura Carlson to meet with students, faculty, staff
University of Delaware Provost Laura Carlson will hold monthly open hours to meet one-on-one with interested students, faculty and staff.
Members of the University community will have the opportunity to sign up for a 15-minute session with the provost to share what is on their minds and learn about her vision for the University's future.
The first open hours session will be Thursday, March 30, from 9 - 11 a.m. in the provost's office at 116 Hullihen Hall. Registration is also available for open hours on April 7, May 19 and June 9.
Space is limited. For further information and to register for a session with the provost, please visit: https://outlook.office365.com/owa/calendar/Book-OpenHourswiththeProvost@udel.edu/bookings/