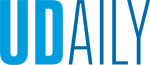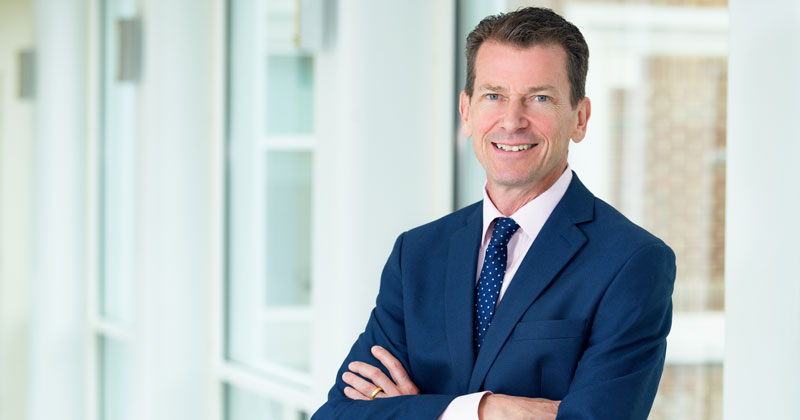 Lerner dean to head Zicklin School of Business at CUNY's Baruch College
Article by UDaily staff Photo by Evan Krape March 10, 2023
National search for Bruce Weber's successor underway
Bruce Weber, who has served as dean of the University of Delaware's Alfred Lerner College of Business and Economics since 2011, has been named the Willem Kooyker Dean of the Zicklin School of Business at Baruch College, City University of New York, effective July 17.
Last fall, Weber announced his plans to step down as dean when his current term ends; a national search for his successor is now underway.
"On behalf of the University, I want to congratulate Bruce on this exciting next step in his successful career," said President Dennis Assanis. "Under his leadership, Lerner College has grown in size, reach and impact, with new initiatives and partnerships that will continue benefiting students for many years to come. I am certain that Bruce will bring the same commitment to excellence to his new role at Baruch College, and we wish him the best."
Provost Laura Carlson said, "Through Bruce's service to UD, Lerner College is one of the gems of our institution, providing students with unique opportunities on campus and around the world through strong connections with top corporate and academic leaders. We are grateful for his many contributions leading academic programs that have prepared our students for successful careers."
Reflecting on his time at UD, Bruce Weber said, "It's been a privilege to serve as the dean of the Lerner College. The faculty and staff are dedicated and innovative, and collectively we've grown our impact by launching new programs, partnering with leading firms, adding facilities, growing research and collaborating to build a demanding, but supportive and inclusive learning community for Lerner students. It has been the highest honor of my professional life to work here, and I will always view myself as a proud Lerner Blue Hen."
Weber previously taught at the Zicklin School. In his new role at Baruch, he will be the chief academic and administrative officer of the Zicklin School with responsibilities for the strategic, operational and financial direction of the school.
In announcing his appointment, Linda Essig, provost and senior vice president of Baruch College, said, "Dr. Weber brings a collaborative and strategic approach to Baruch, with over 30 years of higher education experience. In these roles, Dr. Weber grew alumni engagement, established impactful public/private partnerships, and led multiple strategic initiatives, while maintaining his impressive research productivity in financial technology innovations and digital transformation."
During his tenure at Delaware, Weber launched the University's first cross-college Ph.D. program in financial services analytics with the College of Engineering and formed a New York City Deans Council made up of Lerner graduates in senior executive roles in finance and other fields. He helped establish the Horn Program in Entrepreneurship and expanded the Geltzeiler Trading Center. In addition, he raised the research profile of the Lerner College by attracting prominent faculty members and enhancing the scholarly climate. He also worked to enhance and improve the climate of inclusion through innovative programs and educational initiatives.
Other accomplishments include:
Expanded Lerner's outreach to women executives through the Women's Leadership Initiative and to the Delaware legal community through the Weinberg Center for Corporate Governance;
Doubled the size of the JPMorgan Chase Innovation Center and its on-campus internship programs;
Launched the 'SWUFE-UD Institute of Data Science,' a partnership with Southwestern University of Finance and Economics to deliver three undergraduate dual degree programs in Chengdu, China, with an option for a final year at UD;
Partnered with Delaware's leading trust banks and law firms to offer a minor in trust management and preparation toward earning the Certified Trust and Financial Advisor (CTFA) credential;
Developed the Lerner online MBA degree program, which is nationally ranked in the top 10% of over 350 accredited programs; and
Grew the Lerner College faculty, with over half having joined since 2016.
Weber came to the University of Delaware in 2011, after serving as professor of information management and founding area chair of management science and operations at London Business School. In addition to Zicklin, Weber taught at the Stern School of Business at New York University.
A graduate of Harvard University, he received his master's and doctoral degrees in decision sciences from the Wharton School of the University of Pennsylvania.