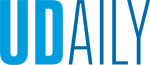 National search underway
Article by UDaily staff November 14, 2022
Search advisory committee appointed to identify next Lerner College dean
A national search is now underway to identify the next dean of the University of Delaware's Alfred Lerner College of Business and Economics, UD President Dennis Assanis and Provost Laura Carlson announced today.
A search advisory committee has been appointed, and an executive search firm retained.
Bruce Weber, who has served as the dean of the college since 2011, will step down at the conclusion of the current academic year and rejoin the faculty as professor of business administration.
In announcing the appointment of the search advisory committee, Assanis said, "Across its five departments, the Lerner College is nationally recognized for the wide range of opportunities it offers our students to learn, innovate, research and experience business. We are seeking a bold leader who can build on the many accomplishments achieved under Dean Weber's guidance and who can continue that momentum to advance the college."
The dean reports directly to the provost, and Carlson noted, "The Lerner College has established a robust research portfolio, with our faculty making important contributions to scholarship on timely topics and contributing articles to top business and economic journals. Fostering and encouraging these endeavors will be a key responsibility for the Lerner College's next dean."
Co-chairing the search advisory committee for the next dean are Laura Field, who is the Donald J. Puglisi Professor of Finance, and Fabrice Veron, who serves as interim dean of the College of Earth, Ocean and Environment.
Members of the committee are
Carlos Asarta, James B. O'Neill Director of the Center for Economic Education and Entrepreneurship and professor of economics;
Julianna Butler, associate professor of economics;
Bintong Chen, director of the Institute for Financial Services Analytics and professor of operations management;
John D'Arcy, professor of management information systems;
Martin D. Heintzelman, professor and chairperson of the Department of Applied Economics and Statistics;
Jennifer Joe, Whitney Family Professor of Accounting and Cohen Family Lerner Director of Diversity;
Oliva Kelly-Quigley, a graduate student in the Lerner College;
Sheryl Kline, deputy dean of the Lerner College and Aramark Chaired Professor in the Department of Hospitality and Sport Business Management;
Regan Landrigan, an Honors undergraduate student in the Lerner College;
Debra Hess Norris, chairperson of the Department of Art Conservation, Unidel Henry Franics du Pont Chair of Art Conservation and UD trustee;
Mary Remmler, senior vice president and chief financial officer;
Matt Robinson, professor of sport management and area head of the sport management program in the Department of Hospitality and Sport Business Management;
Anu Sivaraman, assistant professor of marketing and chief diversity advocate in the Lerner College;
Michael Vaughan, vice provost for equity; and
Fei Xie, Chaplin Tyler Professor of Finance and Iannaccone Faculty Fellow.
Assisting with the search will be Education Executives, LLC, a consulting firm specializing in searches for higher education leadership.
For more than 100 years, the University of Delaware's Alfred Lerner College of Business and Economics has invested in its students and communities, giving back philanthropically and with its valuable skills. A top-ranked business school, the Lerner College creates impactful initiatives that advocate for diversity and inclusion across industries. Its 150-plus faculty conduct research on meaningful topics such as third world economic development, cybersecurity, women's leadership, corporate social responsibility and more. Through collaborations with students and alumni, the Lerner College creates businesses that work to solve society's greatest problems.