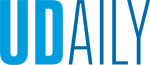 Vice president of information technologies search
Article by UDaily staff Photo by Evan Krape March 21, 2023
Candidate to participate in campus meeting March 22
The search is underway for the University of Delaware's next vice president of information technologies and chief information officer.
The third of three candidates will visit the campus on Wednesday, March 22, and will present a question-and-answer session from 3-4:30 p.m. that day in Mitchell Hall. The session also will be livestreamed on UDLive. All UD faculty, staff and students are invited to attend.
Biographical information about the candidate is available for download to members of the University community who login with a valid UDelNet ID
The search advisory committee is being chaired by Melissa Bard, vice president and chief human resources officer. Members include Jen Becnel-Guzzo, associate vice president and deputy general counsel; Beth Brand, vice president and University secretary; Fred Hofstetter, professor in the School of Education and the School of Music; George Irvine, associate vice provost, Division of Professional and Continuing Studies Kelvin Lee, interim vice president for research, scholarship and innovation and director of NIIMBL; and Mary Remmler, senior vice president and chief financial officer.