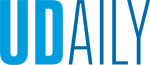 In Memoriam: James Hahn
Article by UDaily Staff Photo courtesy of the Hahn family June 23, 2023
Campus community remembers sophomore marketing and operations management student
James Hahn, a second-year student studying marketing and operations management in the University of Delaware's Alfred Lerner College of Business and Economics, passed away on June 15, 2023. He was 21.
In addition to his academics, Mr. Hahn was affiliated with the Pi Kappa Alpha fraternity and was a member of the Army Reserve.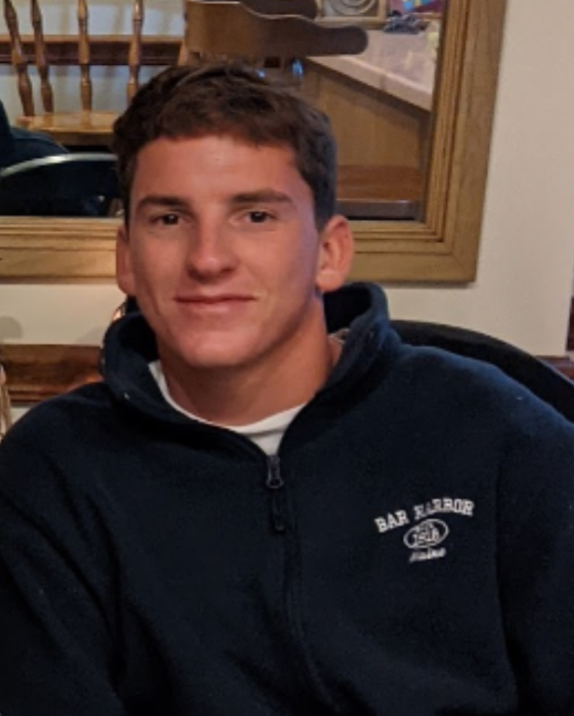 "It is incredibly difficult and painful to lose a member of our University community," UD President Dennis Assanis said. "Our thoughts are with James' family and friends, as well as those whose lives he most closely touched. We are reminded, during moments like this, of the importance of community. I encourage our Blue Hen students, faculty and staff to be there for one another and support each other as we remember James."
Mr. Hahn was a 2020 graduate of Delaware Military Academy (DMA), where he played football and baseball, was involved with student government and the Success of Cultures club, and was a member of the National Honor Society.
Mr. Hahn competed in baseball in the Piedmont Cal Ripken League and as a left fielder for DMA. He also played football as a tailback and linebacker for St. Mary of the Assumption and as a safety for DMA. His love of sports led to many friendships in high school and college, and he enjoyed watching Philadelphia sports teams with his friends.
In the fall of 2020, Mr. Hahn deferred his college admission to pursue training in the Delaware National Guard. He completed his basic training at Fort Sill in Oklahoma City and then continued with personal training at Fort Leonard Wood, Missouri, where he learned to operate heavy equipment for his engineering unit in Newark, Delaware. In addition to National Guard duties, during the summers in college, Mr. Hahn was a lifeguard for Rehoboth Beach Patrol and North Shores Beach Patrol.
Several members of the campus community shared reflections about him:
Adam Cantley, dean of students: "We are all saddened to hear about the loss of James. He was committed to serving his country as a member of the Army National Guard and was a friend to many on campus."
Bruce Weber, dean of the Alfred Lerner College of Business and Economics: "With a heavy heart, I am saddened to share that one of our students, James Hahn, passed away last week. The passing of this young man who was not only committed to doing the best in his studies as a dual major in marketing and operations management, but also dedicated to helping the community serving in the Delaware Army National Guard and a lifeguard at area Delaware beaches, is especially tragic. On behalf of our entire UD Lerner community, I extend our deepest sympathy to James' family, classmates, teachers and friends, and all whose lives he touched."
Kim Wilson, Lerner assistant dean for student services: "Our hearts and thoughts are with James' family, friends and teachers during this difficult time. May his memory provide comfort to his classmates and inspiration to move forward with unwavering determination."
Sara Lowery, interim director of Fraternity and Sorority Leadership and Learning: "We are heartbroken to hear of the passing of the Pi Kappa Alpha brother James Hahn as this is a devastating loss for the Fraternity and Sorority Leadership and Learning community. In speaking with the president [of Pi Kappa Alpha], he reminisced how they enjoyed hanging out with their dear brother. It is always sad to lose a member of our community; however, we will stand in solidarity with the Pi Kappa Alpha brothers as we navigate through this loss."
Mr. Hahn is survived by his parents, Robert G. Hahn and Maureen Murphy Hahn; sister Lindsey Hahn; brothers Padraig Hahn and Michael Hahn; and maternal grandmother Maureen Murphy. He was predeceased by his brother, Ian Hahn, as well as his grandfathers, James Murphy and Robert E. Hahn, and grandmother Sandra (Sisof) Hahn.
Family and friends are invited to attend a viewing on Sunday, June 25, from 3-6 p.m. at St. Mary of the Assumption Church, 7200 Lancaster Pike, Hockessin, Delaware. A Mass of Christian Burial will be celebrated on Monday, June 26, at 10 a.m. at St. Mary of the Assumption. Interment will be held privately.
Donations in his memory may be made to the St. Mary of the Assumption Community Outreach Program.
Condolences may be left online at Doherty Funeral Home.
Resources
For any student in need of support or assistance, Student Life provides a variety of resources.
Students can connect with the Center for Counseling and Student Development at 302-831-2141. In addition, 24-hour support is available through TimelyCare and the UD Help Line at 302-831-1001.
Staff members in the Office of the Dean of Students are available to assist any student who wishes to talk. Call 302-831-8939 to schedule an appointment.
Mental health support for UD benefited employees is provided from ComPsych® GuidanceResources®. The link gives steps on how to access services or call 1-877-527-4742 for support.