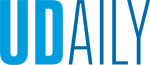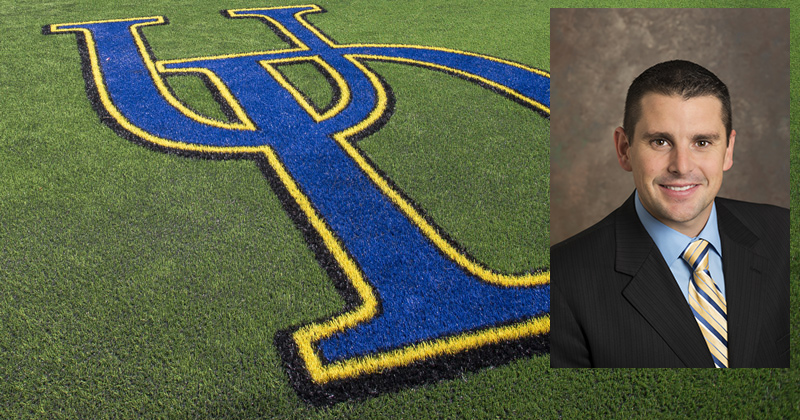 Faculty athletics representative named
Article by Athletic Department Staff June 02, 2023
Lerner Professor Carlos Asarta is a former collegiate swimmer
University of Delaware Professor Carlos Asarta, the James B. O'Neill Director of the Center for Economic Education and Entrepreneurship (CEEE) in the Lerner College of Business and Economics, has been appointed as the University's Faculty Athletics Representative (FAR), effective June 1.
Asarta, who was appointed to the position by UD President Dennis Assanis, succeeds Avron Abraham, faculty director of the Center for Academic Success and University Studies and a faculty member in the Department of Behavioral Health and Nutrition.
"Dr. Asarta will be an excellent representative in this role, strengthening the bridge between the athletic and academic experiences at UD," Assanis said. "As an innovator in financial education, a leader in our campus community, and an athlete himself, I know he will continue to demonstrate his commitment to excellence in advancing the essential relationships between student-athletes and our faculty. I look forward to working together to support these efforts."
FARs, who are a requirement by NCAA legislation, help ensure academic integrity of intercollegiate athletics programs and enhance the student-athlete experience. Asarta will serve as the representative of Delaware and its faculty to the Colonial Athletic Association, NCAA, and other stakeholder groups.
"I am incredibly excited and honored to have Dr. Carlos Asarta serving as our next Faculty Athletics Representative," Director of Athletics Chrissi Rawak said. "Dr. Asarta has held many leadership roles at UD which have made a significant impact on our academic success; including Co-Chair of the Redefining Creativity, Innovation and Entrepreneurship Committee for UD's Strategic Plan, Director of the PhD in Economic Education and the Master of Arts in Economics and Entrepreneurship for Educators (MAEEE), member of the Coordinating Committee on Education, the Honors Faculty Review Board, and the Lerner College MBA Committee, and Faculty Fellow for the Women's Leadership Initiative. He has also served as a key member on the Faculty Board on Athletics over the past 3 years. As Delaware Athletics continues to evolve, having Dr. Asarta's perspective and faculty leadership will be incredibly valuable."
Asarta has been at the University of Delaware since 2013 first as an associate professor until his current role in 2018. He holds master's and doctoral degrees in economics from the University of Nebraska-Lincoln.
"It is a tremendous honor to represent the University of Delaware as Faculty Athletics Representative. I am particularly thankful to President Assanis and Director Rawak for their trust and support," Asarta said. "Back when I was an undergraduate student at the University of Nebraska-Lincoln, I was able to represent my fellow student-athletes as Multicultural Representative first, and then as President of the Student Athlete Advisory Board; this new appointment brings me back to my athletic roots, in a different role but with the same passion for supporting our student athletes and representing our faculty. I look forward to working with our Faculty Board on Athletics to ensure that our student athletes have the support they need to excel inside and outside of the classroom."
As an undergraduate at Nebraska, Asarta was a four-year letterwinner in the pool as part of the Big 12. A president of the Cornhuskers' Student-Athlete Advisory Board (SAAB), Asarta brings a unique perspective to his new role as FAR.
Still active in the swimming community, Asarta competes as a master's level swimmer.
During his tenure at UD, Asarta has received a number of awards, including Lerner College Outstanding Teacher and Outstanding Outreach/Service awards. He's been recognized outside of the University on several occasions by the National Association of Economic Educators and by the Management Education and Development Division of the Academy of Management.
Asarta has served on the Faculty Board on Athletics at UD since 2020.
Outside of UD, Asarta is the President of the Delaware Council on Economic Education, Editor-in-Chief of The American Economist, and the author of Principles of Economics (McGraw-Hill).