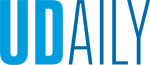 Joseph Nakao recognized with Graduate Student Excellence in Community Engagement Award
Article by Margo McDonough Photo courtesy of Joseph Nakao January 06, 2023
LGBTQ+ advocate helps found first queer and trans graduate student union at UD
University of Delaware doctoral candidate Joseph Nakao is the first to recognize that his research is difficult to comprehend. An applied mathematics scholar, he is working to develop efficient and robust algorithms for solving partial differential equations, with an emphasis on applications in plasma physics. For the last two summers, he has worked at the Air Force Research Laboratory in California, collaborating with aerospace engineers. Nakao is passionate about his research and teaching responsibilities at UD and equally passionate about his advocacy work, which focuses on LGBTQ+ inclusivity in math departments and across universities.
The answers aren't readily apparent when Nakao is developing algorithms. But when it comes to inclusivity, he said he believes the solution is pretty clear. "It all comes down to empathy," he said.
"Above all else, creating any sense of inclusivity requires immense empathy and thoughtfulness," Nakao said. "Ask yourself: 'How might my choice of words hurt someone? Am I making any inherent assumptions in my language and actions?'
"Thoughtfulness goes beyond a basic willingness to listen; it includes a willingness to adopt a non-heteronormative perspective. Personally, I believe inclusivity boils down to whether or not a student is heard and included."
In 2021, Nakao co-founded UD's first-ever Queer and Trans Graduate Student Union. He also is on the board of directors for Spectra, a national association for LGBTQ+ mathematicians and is the first student to sit on the board. In early December 2022, he was recognized with the 2022 Graduate Student Excellence in Scholarly Community Engagement Award by UD's Faculty Senate and the Committee on Student and Faculty Honors. He was one of two graduate students to receive this distinction.
"I am proud to be a gay mathematician," said Nakao. He has high praise for the welcoming and inclusive environment he has found in UD's mathematics department but, nonetheless, noted that "it's hard to be queer in Newark." He helped create the Queer and Trans Graduate Student Union so that members "would know that they are not alone." The organization has worked to raise awareness of mental health support for graduate students.
On the national level, Nakao is supporting Spectra's efforts to ensure that national conferences are held in locations that are welcoming to the LGBTQ+ community and that academic journals adopt trans-inclusive naming policies, in which they refer to a transgender or non-binary person by their current name. He has written on inclusivity for the Mathematical Association of America and was the keynote presenter at a fall conference held virtually by the Fields Institute for Research in Mathematical Sciences.
"Joseph has developed into a skilled teacher who always goes above and beyond for his students, and he has already co-authored a paper that appeared in one of the top journals in his area," said Mark Gockenbach, chair of UD's Department of Mathematical Sciences. "He has also been active in departmental service to an unusual degree. I believe that he has a bright future as a faculty member."