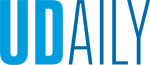 Capturing the moment
Article by Kate Zincone Photos courtesy of Patrick Carney February 16, 2023
Wildlife ecology and conservation alumnus imparts the fundamentals of nature photography
Westmoreland Sanctuary is a nature center and wildlife preserve that spans 670 acres, encompassing 8.5 miles of hiking trails and a natural science museum. Carney conducts educational programs, ranging from guided hikes to courses on native gardening, protecting community wildlife, and Carney's forte – photography.
"Nature photography is something that I have been interested in from a very young age," Carney said. "I started taking pictures when I was only around eight years old."
Carney's goal is to make nature photography enjoyable for everyone, with the added benefit of helping children and adults learn to safely explore the outdoors.
"The feedback that I've received from audiences in the past is that I make nature photography seem very accessible," Carney said. "A lot of the techniques used in nature photography are applicable no matter what kind of camera you have."
Carney focuses on ethics, encouraging rising photographers to refrain from baiting, disturbing, and improperly approaching the plants, insects, birds and other wildlife that they encounter.
Carney's undergraduate education contributed to his passion and aptitude for the job. He was president of Blue Hen Birding and the Entomology Club, and he frequently explored UD's 350-acre outdoor classroom, where he photographed 154 different species of birds. 
"I definitely wouldn't change where I went to school," Carney said. "One of the things that drew me to UD is that the entomology program here focuses on the conservation of insects."
Carney explained that many entomology programs focus on how to manage insects, preparing students for a career in extermination and contributing to a steep decline in insect biodiversity. UD's insect ecology and conservation major instead focuses on the protection and preservation of native insect species.
One professor that impacted the trajectory of Carney's career was Doug Tallamy, TA Baker Professor of Agriculture and Natural Resources in UD's entomology and wildlife ecology department. Carney spent two years in Tallamy's lab, researching the ecology of woodlots to evaluate how quickly native insects will recolonize areas newly replanted with native flora.
In December 2022, Carney came to campus to talk to the student chapter of the Wildlife Society – a professional organization that frequently hosts workshops with guest speakers, like Carney.
Carney said he was happy to speak to students about nature photography and share his work, some of which has been published in the National Wildlife Federation magazine, the National Audubon magazine and the Wild Bird magazine.
What began as a way to share photos with family and friends has evolved into a conservation tool to help people notice details about their environment that they might have otherwise overlooked. This objective is ingrained in the work Carney has done in his free time, at the sanctuary and as a Blue Hen.
"The sanctuary where I work manages a lot of land with a small staff," Carney said. "There's a lot of habitat and wildlife management that goes into my job, in addition to teaching the programs, and everything that I learned at UD is extremely relevant."