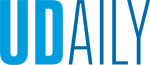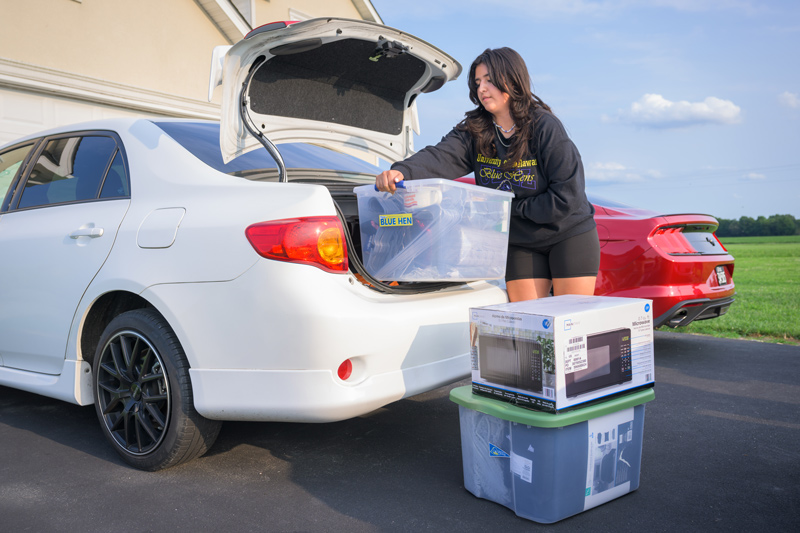 The transition to college
Article by Amy Wolf Photos by Evan Krape and courtesy of Yasmin Cruz August 21, 2023
First-year student Yasmin Cruz shares excitement, anticipation of starting at UD
Yasmin Cruz has always had a love for baking — and she is pretty good at it too, judging by the awards she has won at the annual Delaware State Fair. When she first competed at just 10 years old, she won first place for a banana pudding poke cake. Year after year she won awards for her cakes and cookies, most recently earning the top Governor's Award for a chocolate cake at the 2023 fair in July.
With a plan to open her own bakery one day, Cruz almost decided to go to culinary school in New York City. But with other dreams on the horizon — including owning her own farm or working for the U.S. Department of Agriculture — at the last minute she decided that going to college would allow her more options in the future.
Cruz is one of about 4,000 new students who will begin their journeys at the University of Delaware later this month as they move into the residence halls on Friday, Aug. 25, and Saturday, Aug. 26, and prepare to begin the fall semester. She will major in food and agribusiness marketing and management and minor in animal science, combining her passions of food and agriculture while gaining skills beneficial in a wide range of fields.
"I figured agribusiness is such a broad degree that will give me a lot of flexibility, and it still has qualities of everything I love," Cruz said. "Over the past year, I've been leaning more to the idea of owning a pig farm or another kind of livestock farm. I feel like ag business is such a good degree to have that base knowledge on and learn from it and explore upon it."
Cruz discovered her love for animals and agriculture in high school, where she pursued the animal science career pathway and was involved in the Future Farmers of America (FFA) student organization at Woodbridge High School in Sussex County, Delaware, where she graduated 10th in her class.
As part of a school program, she spent the summer raising a pig, whom she named Kenny, and showed him at the state fair.
"I never considered myself a farmer at all — I still don't even really consider myself a farmer — but I never thought I would love working with livestock and agriculture as much as I do until I took the animal science program in high school and I realized I actually really liked it," she said. "There are some of the harder parts of it, like having to clean out the dirty cow pens and pig pens. But all the animals are so different. Every one literally has their own personality, and I just love working with them. It really showed me a great appreciation for the food that we eat every day and how it comes to be on our plate."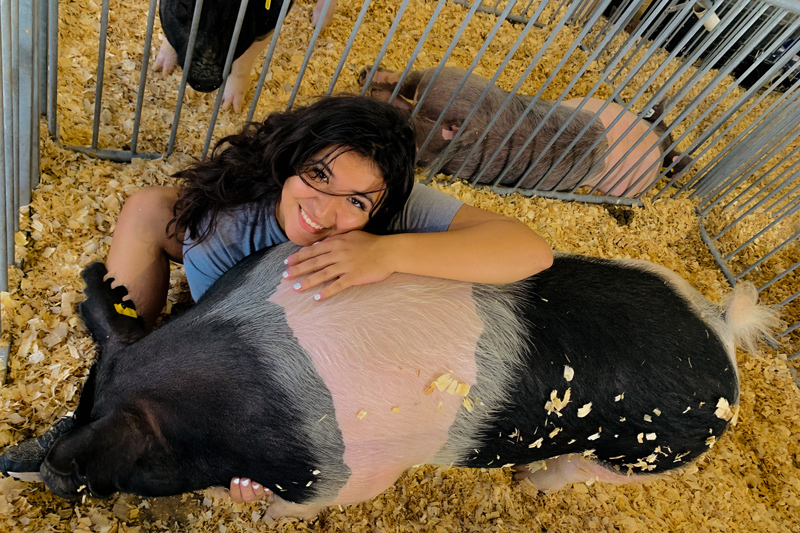 Cruz said she learns best by doing, so she is excited to continue her hands-on learning experience at UD, where she plans to participate in the annual Ag Day and join the collegiate FFA chapter.
But all the excitement doesn't mean the move to college won't have its challenges. The youngest of three siblings, she has never shared a room before, and it will be the first time she has lived away from home.
"It is going to be different living on my own with people I've never lived with before," she said. "It might be a bit of a challenge, but I think it's going to be a good new experience."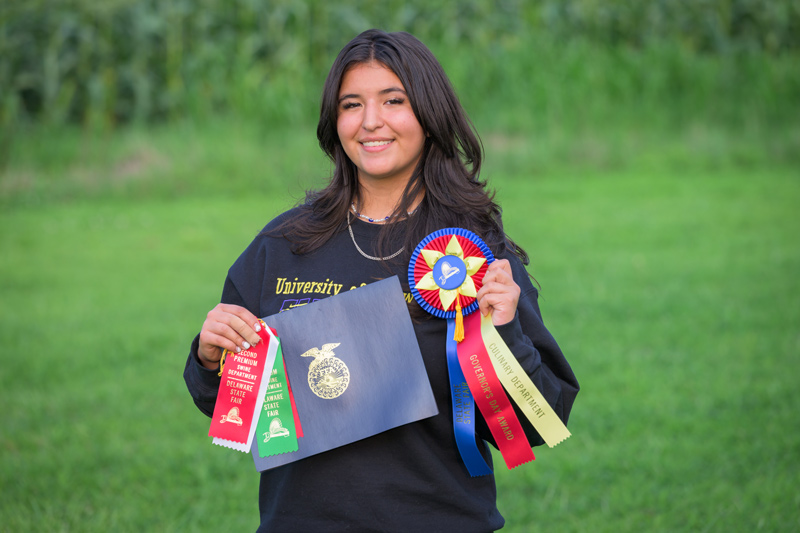 Cruz is the first person in her family to attend a four-year university. Her siblings attended cosmetology school and Delaware Technical Community College. Her father, who is from El Salvador, didn't finish high school. And her mother is currently working toward a bachelor's degree. Since this is the family's first "going away to college" experience, the move is even more significant.
"I'm really going to miss my family," Cruz said, getting a bit choked up. "I know they're going to be only an hour and a half away, but it's going to be hard because I've lived with them all my life and then suddenly they're not going to be there all the time."
Her mom, Rita, started to get emotional as well, but reminded Yasmin that they can talk on the phone every day.
"The hardest part is going to be you have to pick up your own clothes off the floor," Rita said, lightening the mood. "But I'm definitely going to cry when we drop her off. I may not see her for a month at a time, but we're extremely proud of her and all of her accomplishments and getting into UD as a freshman. We don't want to hold her back by any means. It's definitely going to be a surreal moment. We've never had that university experience in our family."
Cruz said she is looking forward to gaining independence, learning how to live on her own and meeting new people.
"I love being with my parents, don't get me wrong, but I'm looking forward to learning how to navigate the world on my own," she said. "I'm excited for new experiences with all the new people I'm going to meet, all the different classes I'm going to take, learning more and expanding my knowledge of what I already know, and figuring out what I want to do in my life."
With her bags all packed and orientation complete, all that's left to do is soak up her last few days at home and mentally prepare herself for the move.
"My whole life's going to change, but I think I'm ready for it," she said. "I don't feel that nervous about it. I'm really excited for a new chapter in my life."
Overall, Cruz said she is excited for UD to become her second home. She said she imagines herself being a proud alumna and still donning her Blue Hen gear 50 years after graduating.
"I love the campus, and I love the people I've met so far," she said. "I have a feeling that I'm going to make some great friends and have some good experiences. I'm already really proud to be a Blue Hen."