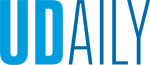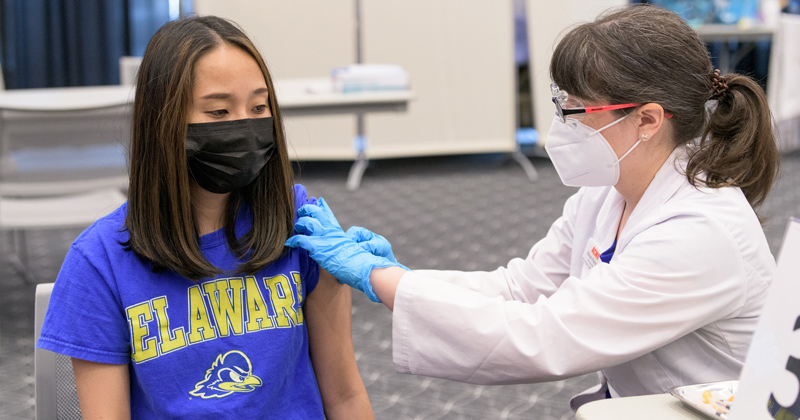 Vaccine clinic this fall
Article by Student Health Services Photo by Evan Krape October 24, 2023
Flu shots and COVID-19 boosters will be available at campus clinic in November
The University of Delaware, in partnership with Albertson's pharmacy, will host a vaccine clinics on the Laird campus in November at which flu and COVID-19 vaccines will be available.
The clinic is open to UD students, faculty and staff, as well as members of the Newark community. The clinic will be held in room 106 on the first floor of the Pencader Dining hall, (110 David Hollowell Drive, Newark, DE 19716), on the following date:

— Friday, Nov. 3, 9 a.m. – 1 p.m.
About the COVID-19 vaccine: The latest booster has been developed based on the recent COVID-19 strain. Depending on when you received your last COVID-19 vaccine, you may be eligible for this new booster. Consult the latest guidance from the Centers for Disease Control and Prevention about staying up to date on COVID-19 boosters. Pediatric COVID-19 boosters will not be available at this clinic.
Registration: More appointments have been added. Reserve your spot by making an appointment.
What to bring: Those attending the vaccine clinic should bring an identification card (valid driver's license, university ID, or passport), plus a health insurance card and a vaccine card. Please note that an insurance card and/or pharmacy card is mandatory to receive both the flu shot and the COVID-19 vaccine.

Additional information: Pharmacists at these clinics will have available doses of the RSV vaccine, which is for those 60 years of age or older and who meet certain criteria. If you are interested in receiving the RSV vaccine, a pharmacist will screen you to see if you are eligible. Not all insurance plans cover this vaccine.
Parking: Complimentary parking is available only in the Clayton Hall parking lot #7. Participants who utilize parking behind Pencader Dining Hall will be ticketed. Metered parking spaces are also available.

Staying safe at UD: Remember — stay home if you are not feeling well. Please wear a mask if you have been exposed to COVID-19. Together, just as the UD community has throughout the pandemic, UD officials encourage everyone to continue to prioritize individual and communal health.

Information from UD: Bookmark this page for the University of Delaware's guidance, updates and FAQs on COVID-19.
Individual appointments for the flu vaccine can be made at SHS by calling 302-831-2226, option #1.