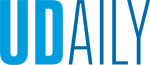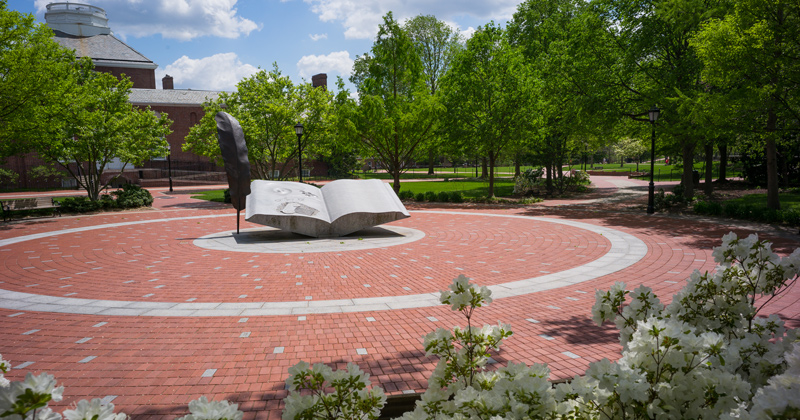 For the Record, Friday, Aug. 25, 2023
Article by UDaily Staff Photo by Kathy F. Atkinson August 25, 2023
University of Delaware community reports new honors, presentations and publications
For the Record provides information about recent professional activities and honors of University of Delaware faculty, staff, students and alumni.
Recent honors, presentations and publications include the following:
Honors
Margaret D. Stetz, Mae and Robert Carter Professor of Women's Studies and professor of humanities, has been asked to serve on the founding advisory board of a new "Centre for Interdisciplinary Research in Literary Studies" at the University of Essex, in the United Kingdom, which will be under the direction of Professor Katharine Cockin. In this role, Stetz will help to determine the direction of the Centre and collaborate with UK faculty in joint projects across the divides of discipline.
Researchers from UD's College of Engineering were recognized at the ACS Fall 2023 meeting, which took place from Aug. 13 to Aug. 17 in San Francisco. Vidhika Damani, a doctoral candidate working in the lab of Assistant Professor Laure Kayser, was a finalist for the Eastman Chemical Student Award in Applied Polymer Science. This recognition, awarded by the ACS Polymeric Materials: Science and Engineering (PMSE) Division, recognizes graduate students who excel in research and technical presentation delivery. Damani presented her research, "Reversibly gellable conductive polyelectrolyte complexes toward injectable bioelectronics," during the Eastman Chemical Award Symposium and was recognized during the PMSE/POLY Plenary Lecture and Awards Reception on Aug. 16, 2023. Kevin V. Solomon, associate professor in the Department of Chemical and Biomolecular Engineering, received the ACS Division of Biochemical Technology (BIOT) Young Investigator Award. Sponsored by Genentech, this award recognizes an outstanding young contributor to the field of biochemical technology who is also an active participant in BIOT programs. The award consists of an honorarium and a commemorative plaque.
Michelle DePhillips, assistant professor in the School of Nursing, was recently appointed as a fellow in the Global Consortium for Climate and Health Education (GCCHE). During the one-year term, DePhillips will help prepare climate resources for the GCCHE website, as well as aid the nursing working group in additional resource development and strategic planning. She will also be exploring nursing simulations that tie together climate and health research. In her research and teaching, DePhillips is focused on understanding how the environmental links impact both short-term and long-term health for patients. "There's a wide range of literature out there discussing the tie-ins of climate change on health," DePhillips said. "How can we relate this to real life and practice, to make a difference now? Healthcare professionals interact with multiple patients and have the opportunity to disseminate this knowledge to improve overall global health."
Presentations
David Wunsch, director of the Delaware Geological Survey, presented "The Hydrogeology of Delaware" at the National Ground Water Association (NGWA) meeting on Wednesday, Aug. 9, as part of NGWA's Hydrogeology of the United States Webinar Series. The Delaware seminar, as well as links to other states' seminars, can be accessed on NGWA's website at: www.ngwa.org.
Thomas Kaminski, professor of kinesiology and applied physiology, recently spoke at two prestigious conferences. He was one of two lecturers at the European College of Sport Science Exchange Lecture Program in Paris, France, in early July, and at the American College of Sports Medicine's annual meeting in Denver, Colorado, in late May. At both, Kaminski shared the stage with esteemed colleague Dr. Evert Verhagen, professor of sports health at Amsterdam University Medical Centers. Kaminski's presentation focused on contemporary approaches to sport injury rehabilitation in a talk entitled "DE-ICED: Weaning Sports Health Care Professionals Off Their Dependency on Rest-Ice-Compression 2023 and Beyond!" Said Kaminski, "It was an honor to be selected by these two prestigious professional organizations to spotlight my efforts as a scholar on the international stage."
John D'Arcy, professor of management information systems, co-chaired the Mid-Career Faculty Workshop at the 2023 Americas Conference on Information Systems in Panama City, Panama. The Alfred Lerner College of Business and Economics Department of Accounting and MIS was one of the sponsors. The conference brings together information systems researchers from around the world to discuss cutting-edge research.
Publications
Adam Fleischhacker, Lerner College associate professor of operations management, recently published a book titled, A Business Analyst's Introduction to Business Analytics (2nd edition) Coding in R for Fast, Easy, and Visual Bayesian Inference.
To submit information for inclusion in For the Record, write to ocm@udel.edu and include "For the Record" in the subject line.