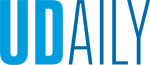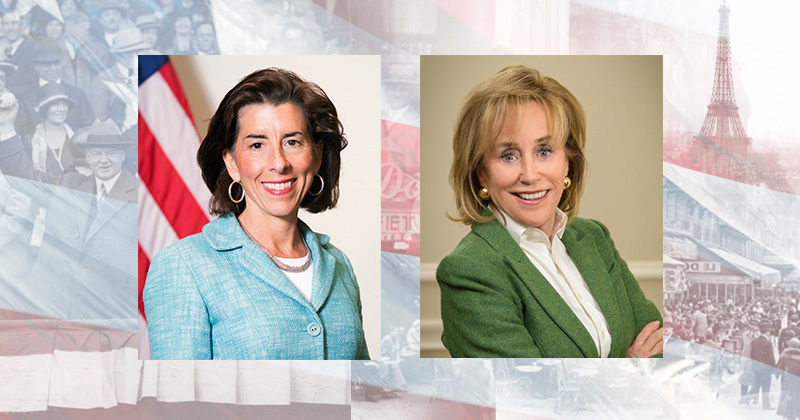 U.S. Commerce Secretary to visit UD
UDaily Staff Photo illustration by Jeffrey C. Chase September 14, 2023
U.S. Commerce Secretary Gina Raimondo will visit UD on Tuesday, Sept. 26
Editor's note: U.S. Secretary of Commerce Gina Raimondo planned to visit the University of Delaware in April but a schedule change forced postponement. The event has been rescheduled for Tuesday, Sept. 26.
The University of Delaware's Biden Institute, in partnership with UD's Center for Global Programs and Services, will host U.S. Secretary of Commerce Gina Raimondo on Tuesday, Sept. 26, 2023, from 5-6 p.m., in the Trabant University Center multi-purpose rooms on the Newark campus. The event will be held in person, with an option to attend virtually. Registration is free and open to the public.
Raimondo's visit echoes a historic meeting in the early 1920s between then-UD President Walter Hullihen and then-U.S. Secretary of Commerce Herbert Hoover, where they discussed the University's "Foreign Study Plan." With Hoover's support, the plan became a reality and the nation's first study abroad program was established at UD in 1923.
Since that impactful meeting and moment, tens of thousands of college students — from UD and across the United States — have studied abroad, forging global relationships and benefiting communities at home.
One hundred years later, Raimondo will join Biden Institute Chair Valerie Biden Owens to celebrate the global anniversary. The discussion will involve the need for internationally-minded employees in a world of increasing global commerce and how the Department of Commerce works with businesses, universities, communities, and the nation's workers to promote job creation, economic growth, sustainable developments, and improved standards of living for Americans.
Celebrating 100 years of study abroad
A century ago, the University of Delaware quite literally changed the world. On July 7, 1923, Professor Raymond Kirkbride and his eight students set sail for France, launching the first study abroad program in the United States. That journey created the model for global education that is still used today at thousands of institutions around the world. Students who study abroad — including a third of Blue Hens — are forever changed by their experiences. Follow our journey on social media at #UDAbroad100 to see what it means to be a citizen of the world — the University of Delaware way.