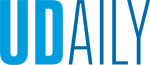 Voting: Democracy Depends on All of Us
September 19, 2022
A message to the University of Delaware community
Dear UD Community,
Our broad diversity of backgrounds and perspectives … our constant pursuit of knowledge and understanding … our strong commitment to respectful dialogue and debate — these are some of the many reasons why members of the University of Delaware community enjoy a rich and dynamic culture of civic engagement. We welcome scholars, speakers and activists from across the political spectrum to our campus, and we put our convictions into action: Three out of four UD students voted in 2020, a rate far above the national average for universities. In our drive to create positive change through engagement, this is a clear point of pride for our community.
Voting is essential to the productive functioning of our American system of self-government, and this exercise of democratic freedom starts with being registered. Tomorrow, Sept. 20, is National Voter Registration Day, a nonpartisan effort to ensure that all eligible voters in the United States are prepared to cast their ballots and make their voices heard on Election Day. At UD, multiple student groups are involved in the "Devote to Vote" campaign and will be on The Green from 11 a.m. to 3 p.m. Tuesday to encourage voter registration through the TurboVote app, which also allows users to request an absentee ballot and sign up for election reminders.
I encourage all eligible members of the UD community to be registered, then be sure to vote on Nov. 8. All UD offices are closed and classes are suspended on General Election Day in even-numbered years to facilitate voting.
As Blue Hens, we share a fundamental goal to improve our world — an achievement that can only be realized when we engage as active participants by exercising our right to vote.
Sincerely,
Dennis Assanis, President