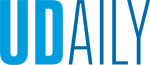 For the Record
Article by UDaily staff September 30, 2022
University community reports new assignments, presentations, publications, honors
For the Record provides information about recent professional activities and honors of University of Delaware faculty, staff, students and alumni.
Recent new assignments, presentations, publications and honors include the following:
New assignments
Weisong Shi, former interim chair of the Department of Computer Science at Wayne State University, has been named chair of the Department of Computer and Information Sciences within the College of Engineering. An internationally renowned expert in edge computing, autonomous driving and connected health, he joined UD faculty in 2022 after holding teaching and leadership positions at Wayne State University in Detroit.
Presentations
On Sept. 27, 2022, Sheng Lu, associate professor of fashion and apparel studies, served as a panel speaker for the 2022 World Trade Organization (WTO) Public Forum in Geneva, Switzerland. In the session "Resilient and Sustainable Fashion Apparel Supply Chain: Trade and Trade Policy," Lu shared his latest research on fashion sustainability and apparel sourcing trends. The Public Forum is the WTO's largest annual outreach event, which provides a platform for participants to discuss the latest developments in world trade. The 2022 Public Forum brought together more than 3,000 representatives from governments, the private sector, civil society, academics and consumers to consider how the trading system can help to support and sustain an inclusive economic recovery.
Publications
Rudi Matthee, John and Dorothy Munroe Distinguished Professor of History, had his The Politics of Trade in Safavid iran: Silk for Silver, 1600-1730 (1999) translated into Persian as Siyasat-e tejarat dar Iran-e Safavi. Abrisham dar barabar-e noqreh 1600-1730, transl. Mani Salehi 'Allameh (Tehran: Farhang-e Javid, 1401/2022).
Hamed Mahmudi, assistant professor of finance in the Lerner College, will have his coauthored research article, "Why Are Bidder Termination Provisions Included in Takeovers," published in the November 2022 issue of the Journal of Financial and Quantitative Analysis. In it, Mahmudi and fellow researchers examine bidder termination provisions and their effect on bidders' and targets' joint takeover gains. The article was first published online in August 2021.
Darryl Flaherty, associate professor of history, is the author of a book chapter written in Japanese analyzing the 250th anniversary of the Meiji Restoration (1868) in world historical context. The chapter argues that the Meiji restoration must be understood not only in a Japanese historical context but as a world event that emerged from, and casts a shadow on, the long flow of world history. His chapter, "Learning from Meiji: Globalizations Past, Present, and Future (Meiji ni manabu, kako, genzai, shōrai no gurōbaru-ka)," is part of Lectures on Meiji History: Global Research Edition, edited by Takii Kazuhiro (Meiji-shi kōgi: gurōbaru kenkyū-hen), Tokyo: Chikuma Shobō, 2022.
Farley Grubb, professor of economics and research associate with the National Bureau of Economic Research, is the author of "'Theft of Oneself': Runaway Servants in Early Maryland: Deterrence, Punishment and Apprehension," Standard of Living: Essays on Economics, History and Religion in Honor of John E. Murray,edited by Patrick Gray, Joshua Hall, Ruth Wallis Herndon and Javier Silvestre, (Cham, Switzerland: Springer, 2022), pp. 167-183.
Daniel Lee, assistant professor of entrepreneurship in the Lerner College, recently coauthored a research paper online that deals with the phenomenon of MBA students collectively withholding their grades from recruiters. Lee was featured recently in The Wall Street Journal and Yahoo News for his work. The article, "Making the Grade (But Not Disclosing It): How Withholding Grades Affects Student Behavior and Employment," deals with grade non-disclosure policies (GND) and how students at the top schools in the country band together to not to tell employers their grades until after they are hired. In it, Lee and fellow researchers discuss the pros and cons of this practice.
Honors
The University of Delaware Division of Professional and Continuing Studies (UD PCS)/Graduate College marketing and communications team has been recognized with 18 awards from the Delaware Press Association (DPA) and five awards from the National Federation of Press Women (NFPW) for its work in 2021. Based on a point system that took into account the number of entries per category, Adam S. Kamras, communications specialist, and Cindy Dolan, art director, finished second and third, respectively in the overall DPA Communications Contest, which had approximately 120 entrants. In the statewide DPA competition, Kamras received eight awards for his writing, while Dolan earned five honors for her artwork. In addition, five of the 18 awards in the annual DPA Communications Contest were presented to the whole UD PCS/Graduate College marketing and communications team, led by Steven M. Kendus, former director, marketing and communications; and — along with Kamras and Dolan — includes Sherrie Fauvelle, data analyst; Tim Nelson, project coordinator, communications; Eric Tommer, digital media specialist; and Nora Zelluk, communications specialist.
To submit information for inclusion in For the Record, write to ocm@udel.edu and include "For the Record" in the subject line.