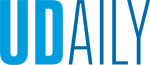 Fall HVAC Changeover
Article by Facilities Information Services September 27, 2022
Facilities in process of preparing campus buildings for changing seasons
As occurs every spring and fall, University of Delaware Facilities, Real Estate and Auxiliary Services is in the process of preparing the campus buildings for the changing seasons, in this case from cooling to heating.
This major operational change is resource intensive and has significant impact on equipment, so it must only be performed once per season.
Unfortunately, this means that in some buildings, space temperatures may be cooler or warmer than usual until the changeover is complete, dependent partly on outside temperatures and their impact on interior spaces.
Facilities will continue to monitor nighttime low temperatures and extended weather forecasts to ensure that adequate heating is available when needed. Long-range forecasts will determine when the final changeover is made.
Members of the campus community can continue to report routine maintenance problems to Facilities through the online Fixit form or via email at Fixit@udel.edu. For urgent and emergency maintenance requests, please call 831-1141.